Cape Churchill in Wapusk National Park
Our Polar Bears at Legendary Cape Churchill expedition is an exclusive, immersive wildlife adventure made for photographers who are seeking that one shot that will forever change their narrative. This experience happens once a year and is led by a professional Interpretive Guide and an expert Photo Resource to ensure you get the most out of your adventure.
But don't just take our word for it, see what others have to say about their own experiences at Cape Churchill.
Michelle Valberg​
Photo Resource and Professional photographer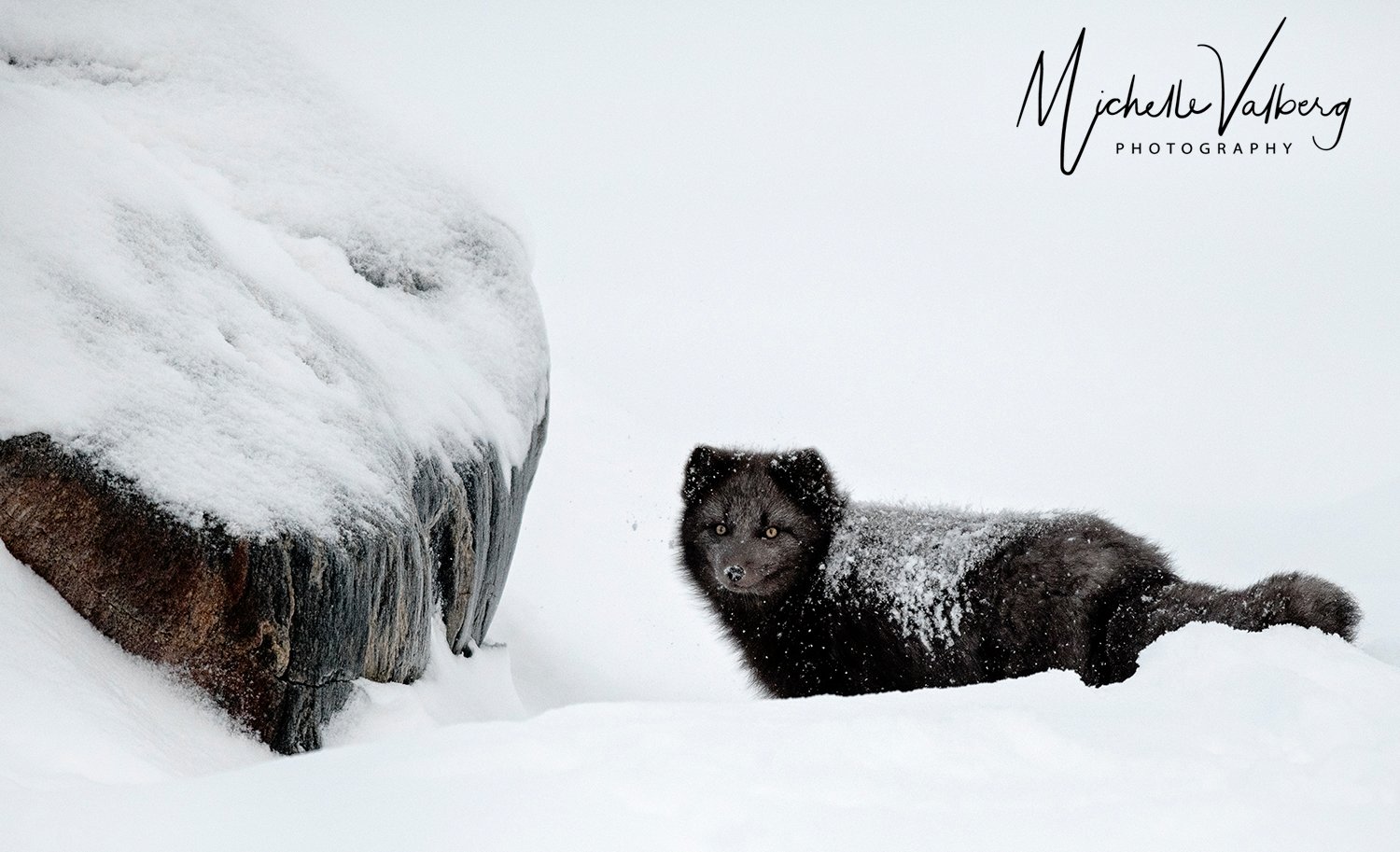 "It is not only about the polar bears in Wapusk National Park... during our Tundra Buggy drive to the Cape, we came across what I thought was a silver fox. Excited to photograph my first silver fox, I was also delighted by the beautiful scene. A snow covered fox with an icy rock beside it on a perfectly new blanket of snow. It couldn't get any better. We had thought this fox looked different but nevertheless, we saw a silver fox. Back at the lodge after our exciting day in Wapusk, I was processing my photos when Geoff York from Polar Bears International came in and said, 'how about that blue fox today.' Imagine my excitement to hear this! Another first for me. That is the beauty of the Cape - one day to the next - you never know what you will see and experience. However, there is one thing for certain... it will be magical."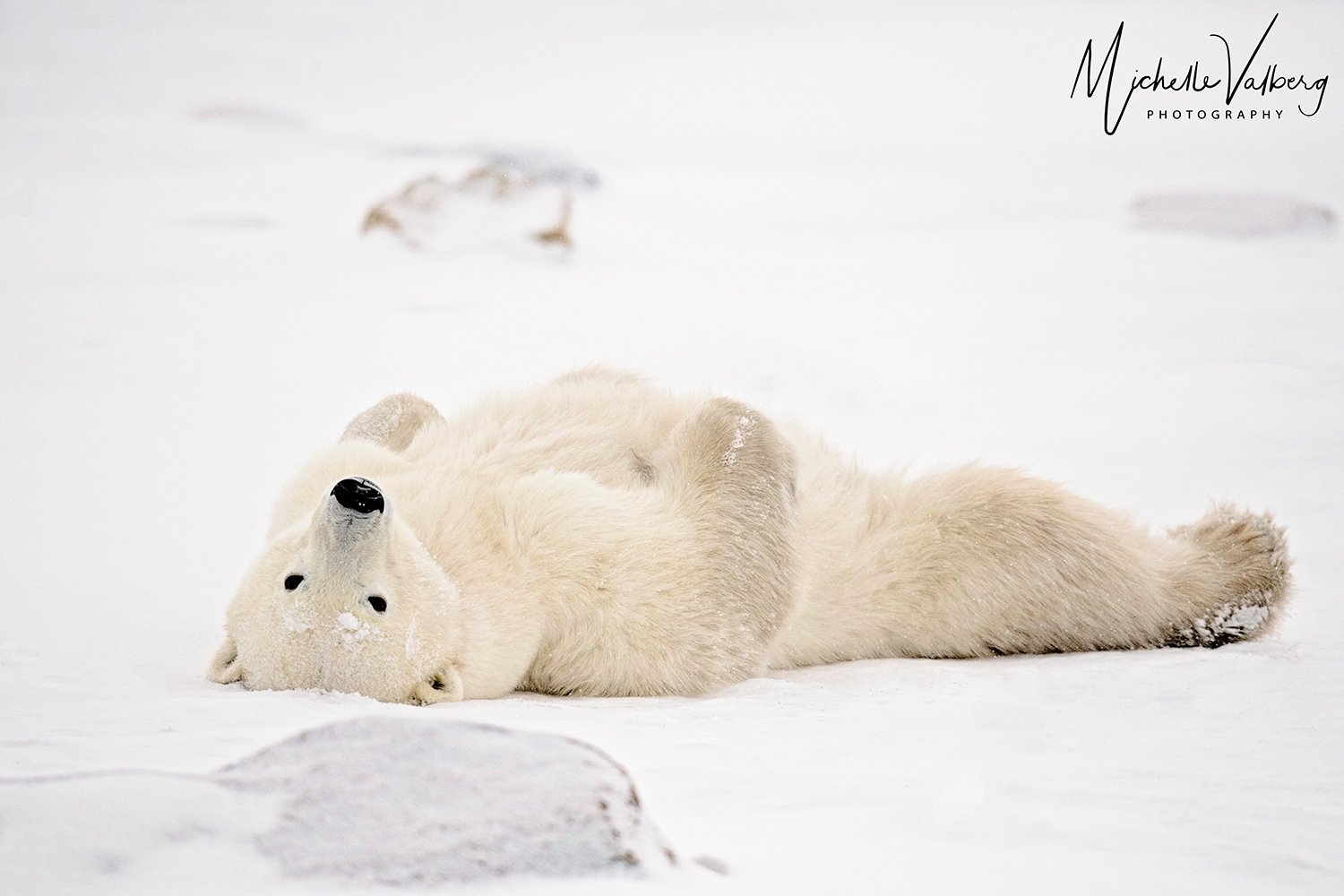 Michelle Valberg is an award-winning photographer, renowned for her soulful portraiture, majestic wildlife and stunning landscapes. She is a Canadian Nikon Ambassador and the first Canadian Geographic Photographer-in-Residence. Michelle is a member of the Explorer's Club in NYC and a fellow with the Royal Canadian Geographical Society. She has been working with Frontiers North for four years as a resource photographer for the Legendary Cape Churchill adventure. Follow her on Instagram @michellevalbergphotography.
Don Gutoski
Amateur photographer and 2015 Wildlife Photographer of the Year winner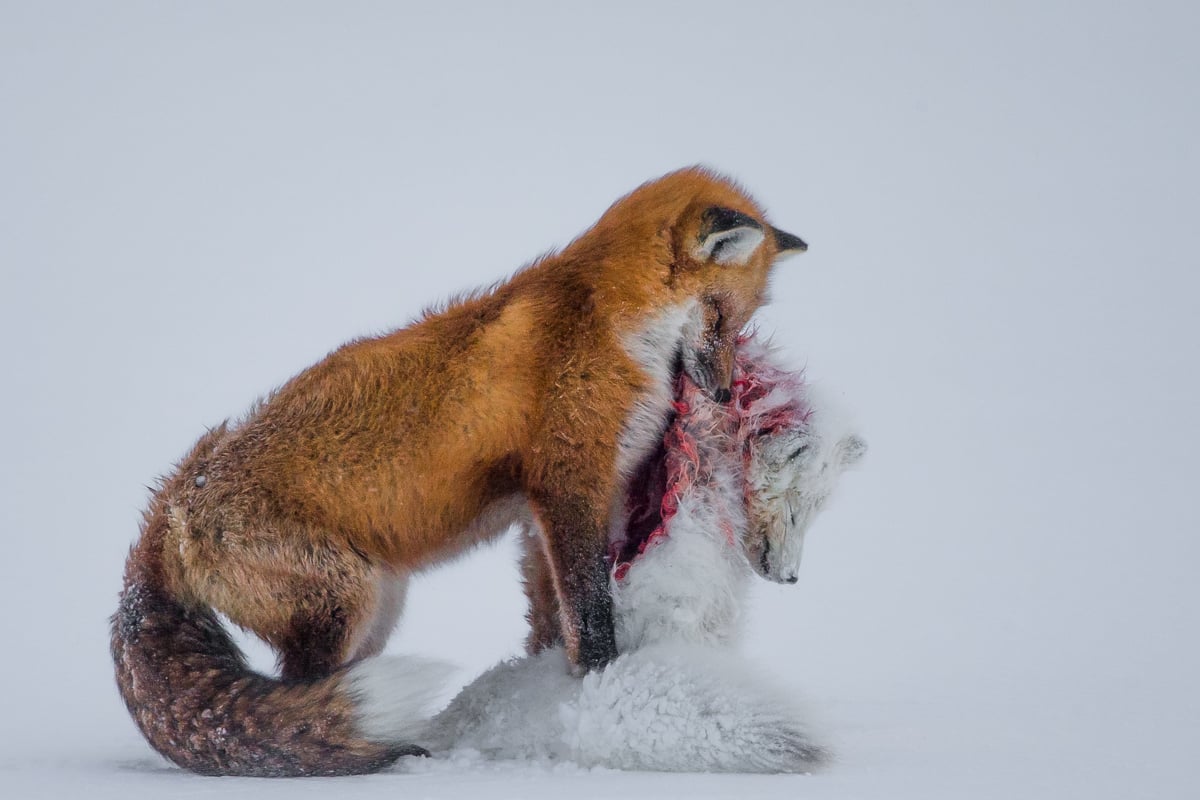 "It was the last day in Wapusk when Bob, our Tundra Buggy driver spotted a fox interaction from afar. We kept our distance and for the next several hours witnessed a red fox devour an Arctic fox. I stayed out the back of the buggy for most of the scene and I was rewarded when the red fox took the remains of its kill to stash for later. There was one moment where everything lined up for the photo I call "Tale of Two Foxes." That evening as I looked through 3000 plus photos from the day, this image stopped me in my tracks. I knew then and there it was a very special photo, and everyone agreed. I ended up being the first amateur photographer in 51 years to win the Wildlife Photographer of the Year contest in 2015!"
Don Gutoski is a soon-to-be retired physician who has been fascinated by world travel, observing and documenting wildlife for over forty years. He has a passion for what he describes as "furs and feathers, scales and leather" and documenting those in their natural environment - including on his own land in Ontario, Canada.
Jessica Finn
Interpretive Guide and Photojournalist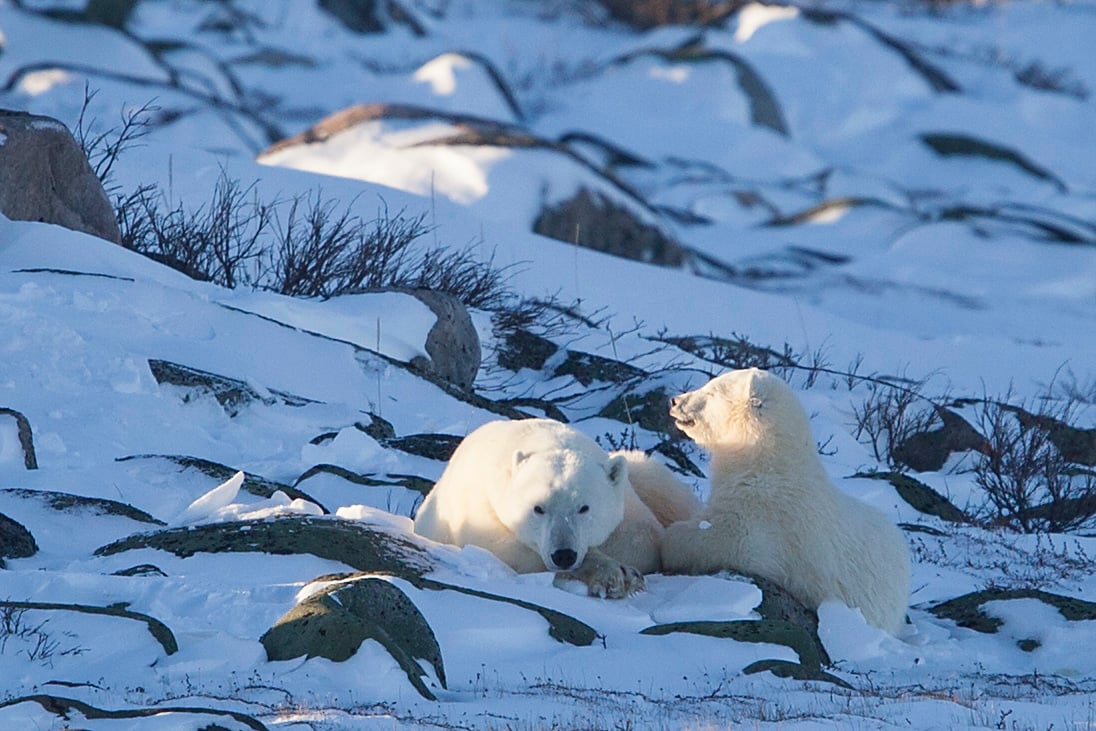 "On my first trip to Cape Churchill, what struck me most was the landscape. To preserve the area's delicate ecosystem, we travelled across the rock-strewn tidal flats of the Hudson Bay. The early morning light cast long shadows across our barren, treeless surroundings, which made the entire experience feel out of this world. And every day, we would see something new! As Autumn progressed, we quite literally witnessed a shift in the landscape. The temperature dropped, snow became ice, and the steady rise and fall of the tides forced more and more ice onto the land. To see polar bears in an environment as pristine and spectacular as this was truly a dream come true."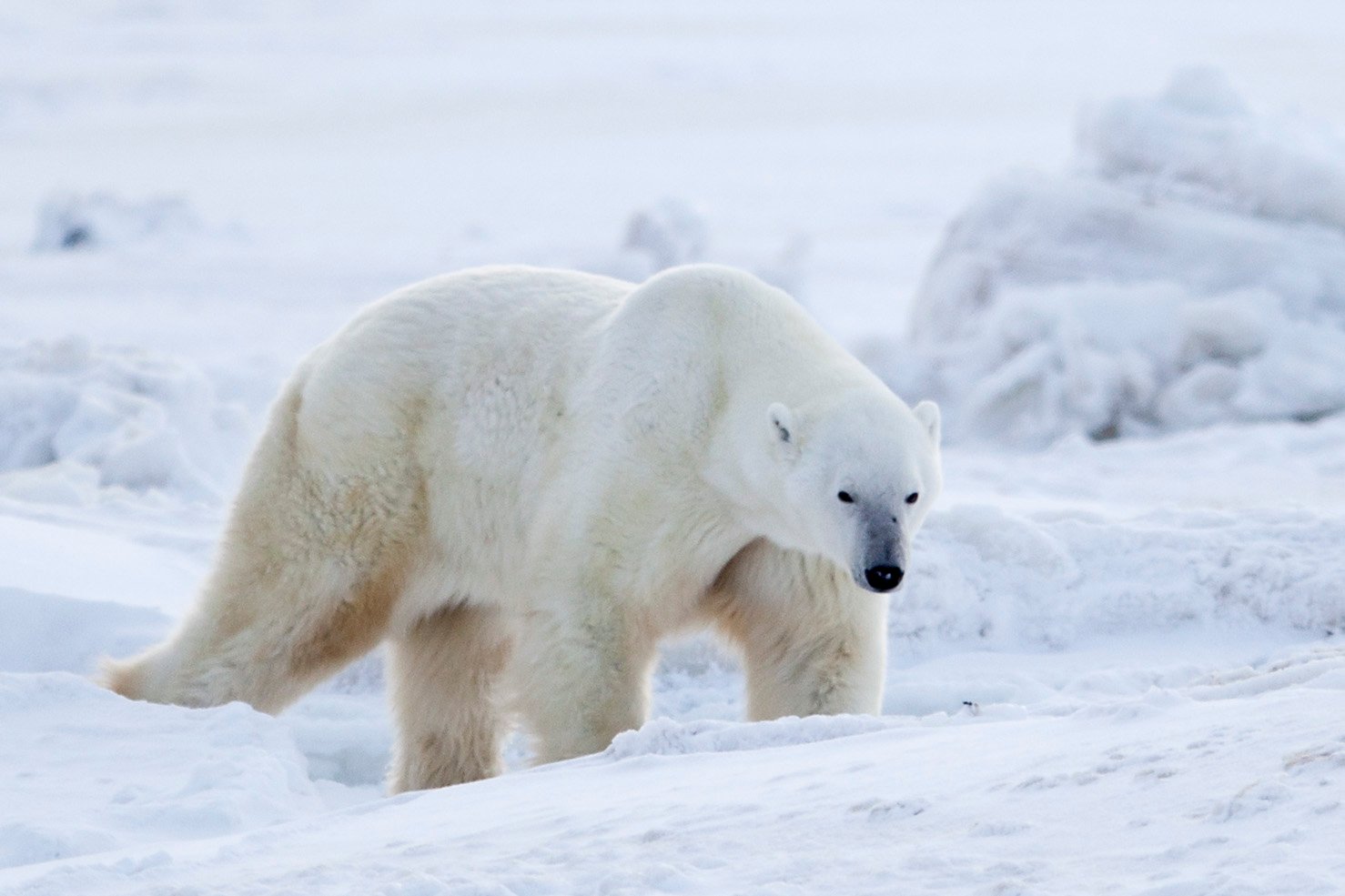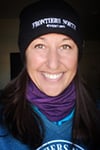 Jessica Finn joined Frontiers North Adventures as a Photo Specialist guide in 2013. She holds a degree in wildlife biology, is an accomplished photojournalist and the former Photo Editor of Canadian Geographic magazine. Today, Jessica is the Manager of Marketing and Communications at Frontiers North and leads our Legendary Cape Churchill expedition as Interpretive Guide. Follow her on Instagram @jesiannoutdoors.
---
Are you an amateur or professional photographer looking for an exclusive, guided wildlife adventure?
Photo © Jessica Finn