Put yourself in the driver's seat this autumn and experience the very best of Manitoba with our new Churchill Autumn Rail and Road Trip adventure!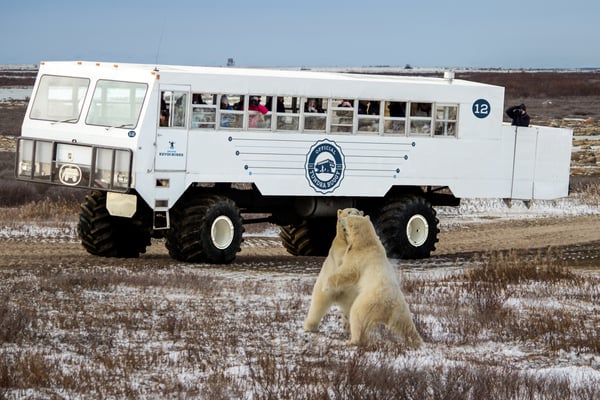 © Alex Berg
Autumn in Churchill. In a time when most of the western world is slowing down after an action-packed summer, Churchill is gearing up for its busiest, most anticipated time of year: polar bear season. The drop in temperature tells the bears it's time to return to the sea ice, and so, they congregate at the Hudson Bay coast waiting for it to freeze—resulting in the most accessible and studied population of polar bears in the world.
These polar bears have put the tiny and down-to-earth town of Churchill on the world map, attracting international travellers to explore its otherworldly wildlife, incredible landscapes and lively northern culture.
So, what are you waiting for? The time to come to Churchill is now!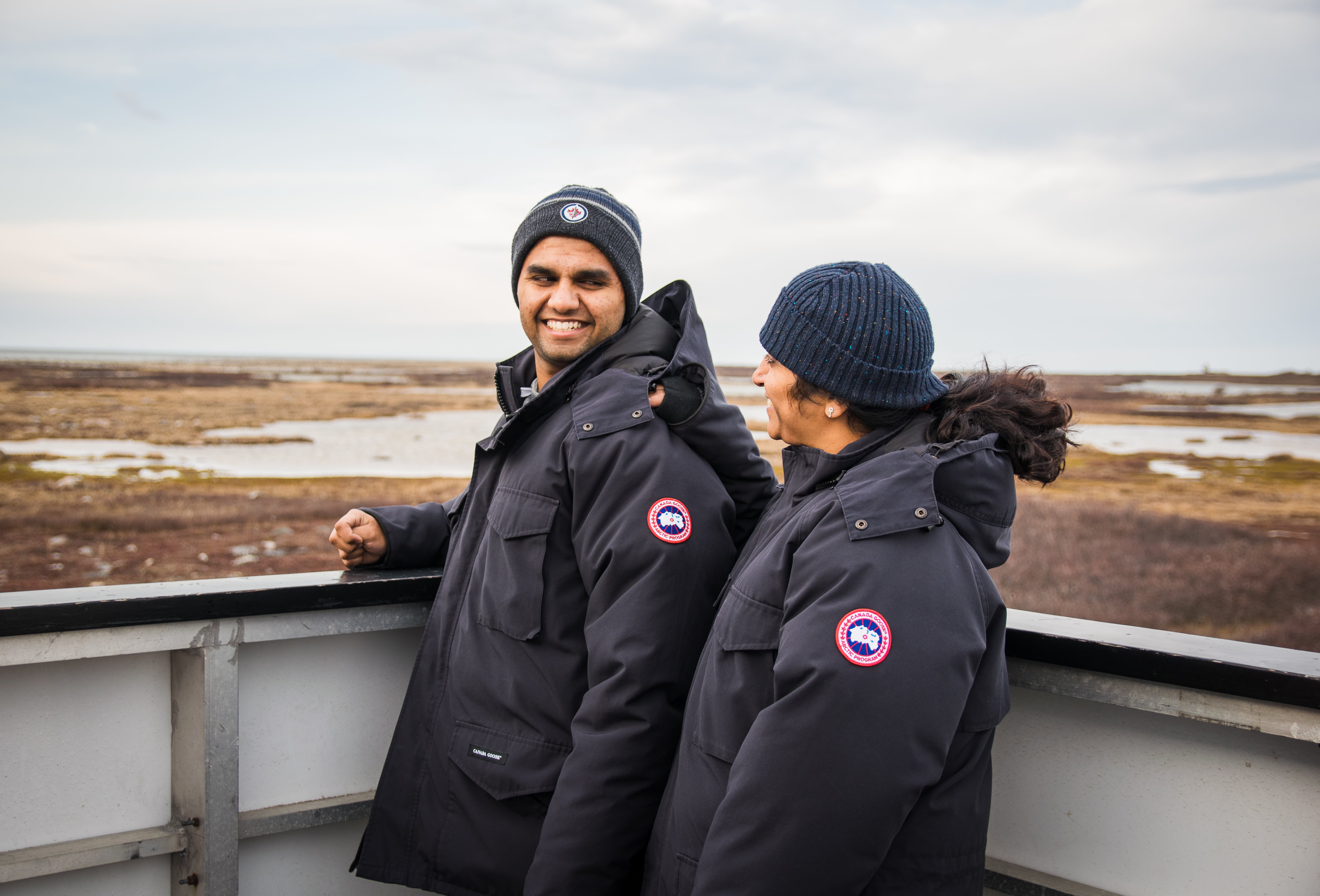 © Abby Matheson
If Churchill has always been on your bucket list, we are excited to offer a brand-new way to experience this remarkable Canadian destination: on a self-drive and ride adventure!
Our brand-new Churchill Autumn Rail and Road Trip lets you travel to Churchill at your own pace. Perfect for independent travellers or families who love hitting the open road, this tour gives you the choice to catch the train from either Thompson, Manitoba or Canora, Saskatchewan, where you will then begin the journey to Churchill with VIA Rail Canada (economy class).
There are no roads that lead to Churchill, meaning you can only access this remote town by train or plane.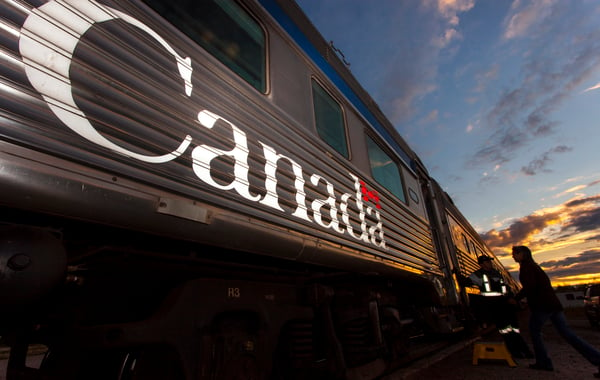 © VIA Rail Canada
If you're not sure where Thompson or Canora is, see our map below! Thompson is approximately a 760 km journey north of Winnipeg, while Canora is approximately 500 km west of Winnipeg.
No matter which departure you choose, you can experience fabulous views of the grassy Canadian prairies turning into rugged Precambrian Shield as you inch further to the north.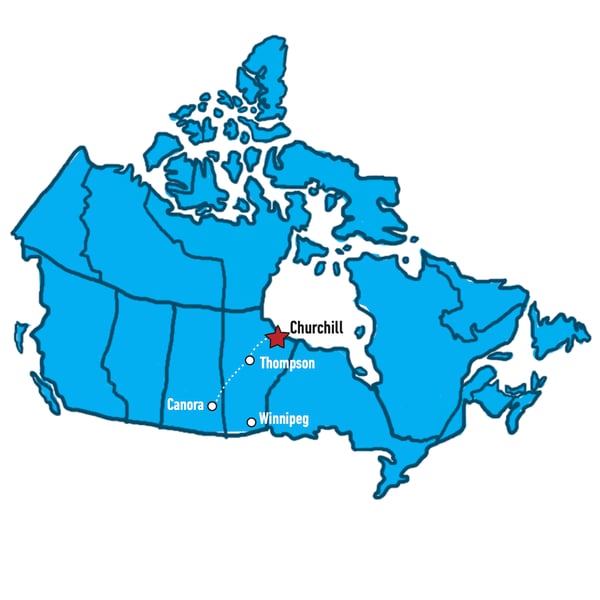 Once arriving in Churchill by train, you will spend three unforgettable days taking in every must-see Churchill experience: the majestic polar bears, the town's culture and its incredible history. Here are just a few of the highlights you will experience:
1. A churchill and area tour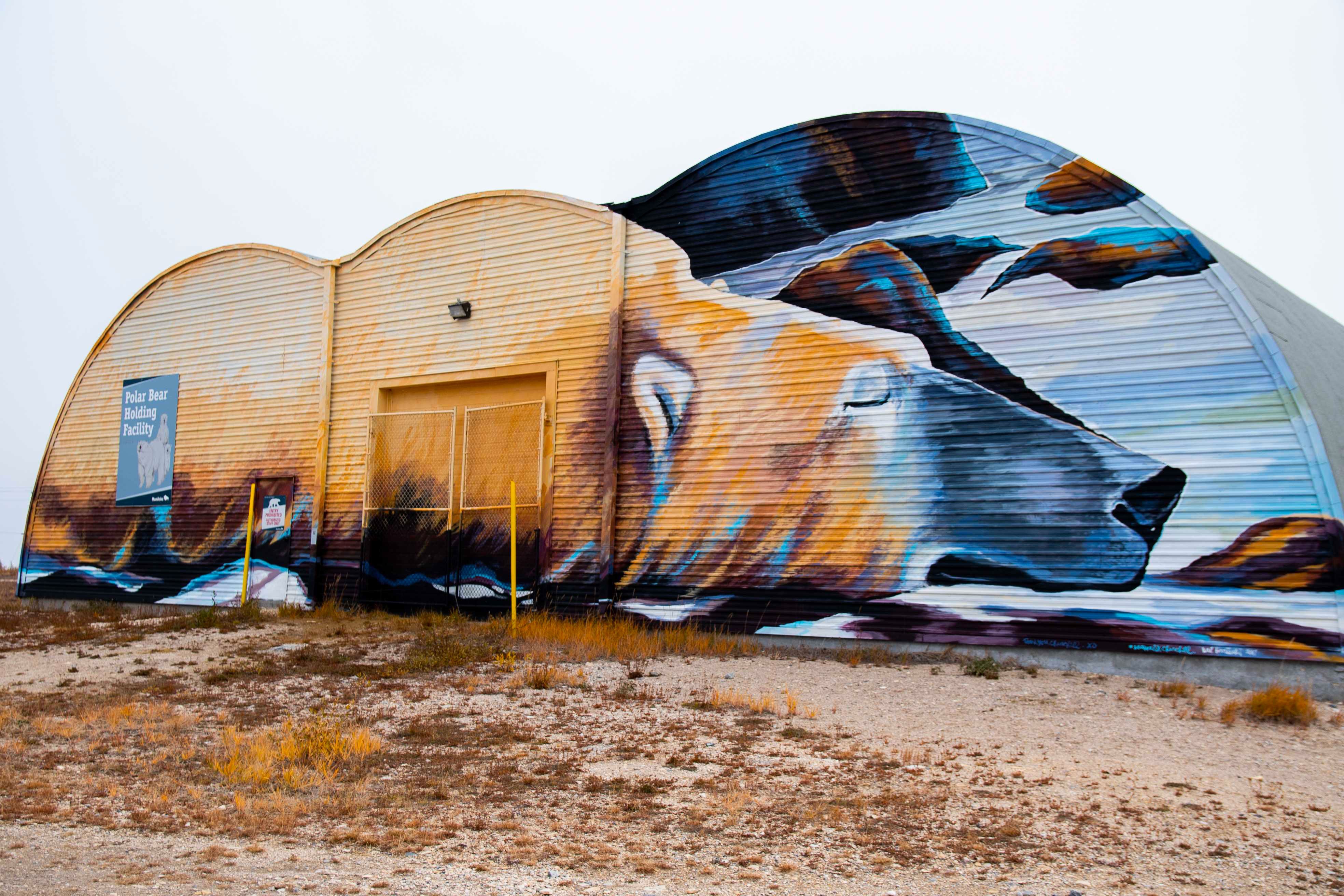 © Abby Matheson
Beginning with a guided tour of the town, you will pay a visit to some of Churchill's most notable sites, including the famous Polar Bear Holding Facility, more commonly known as the "Polar Bear Jail". Here, polar bears who wander into town limits are held without food and then safely released back into the wild. This helps deter polar bears from returning again and is just one of the ways the town of Churchill has learned to safely coexist with land's largest carnivore!
2. An official tundra buggy® adventure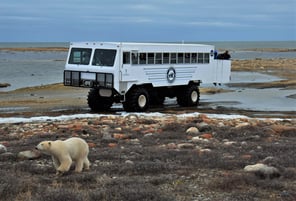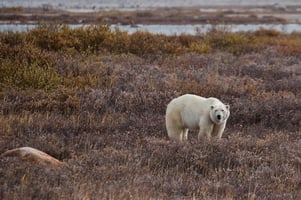 Left image © Brian Wilson, Right image © Abby Matheson
Next on your agenda is a full-day Tundra Buggy® adventure in the Churchill Wildlife Management Area! This activity gives you the opportunity to take in the beautiful earthy colours of the autumn tundra. Oh, and did we mention polar bear viewing? Our Tundra Buggy adventures are the best and safest way to view polar bears in the wild. With a professional Tundra Buggy Driver who knows the land and the animals, they are your best possible guide for a day of wildlife viewing. You will certainly want your camera to capture this experience!
3. A dog sledding excursion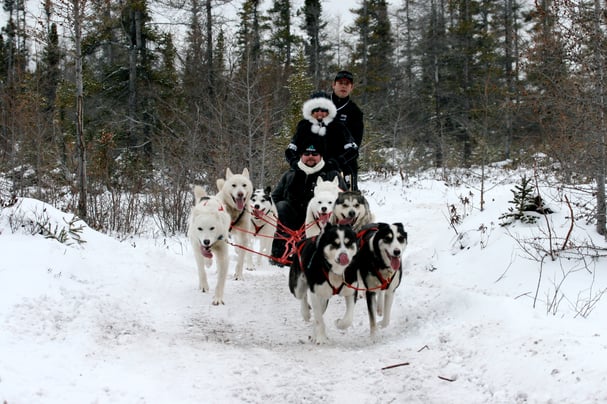 One of our favourite things about Churchill is the vibrant Indigenous culture. One way Churchill has kept its northern culture thriving is through dog sledding, a historic means of transportation for Canada's northern Indigenous communities. You will experience a mile-long dog sled trek with Dave Daley of Wapusk Adventures, an experienced Métis musher who will teach you about the fascinating history of dog sledding.*
*Please note that depending on the season's snowfall, you may use a dog cart instead, which is essentially dog sledding, just on wheels!
After your action-packed three days in Churchill, you will head to the VIA Rail station for your return to Thompson or Canora with your heart full of Churchill's beauty (and hopefully a memory card full of epic photos)!
We could go on about all the amazing things autumn in Churchill has to offer, but we think this video does a better job!
polar bears BY THE hundreds, earthy autumn colours erupting over the tundra, and you, taking in the rich northern culture — this is your year to come to Churchill.
Header image © Sandra Dashney