Summer is a beautiful time to visit Churchill - the tundra is teeming with colourful blooms, beluga whales are swimming into the Churchill River by the thousands, and the long northern summer days offer plenty of daylight for incredible wildlife viewing.
Although Churchill is considered a subarctic climate, you might be surprised to hear that it can get quite warm in the summer. The average temperatures during July and August vary from 10˚C to 12˚C (51˚F - 54˚F), but has been known to reach above 25˚C (85˚F). Note: the temperature will feel cooler on the Churchill River, so if you have a beluga whale boat tour planned, be sure to dress in layers.
Here is a list of items that we recommend you pack for your time in Churchill:
Walking/hiking footwear
Windbreaker and nylon pants or waterproof jacket and pants
Short and long-sleeved t-shirts
Bug repellent and/or bug jacket*
Hat and sunglasses
Lip balm and moisturizer
Long pants and warm sweater
Reusable, sealable travel mug or water bottle
Binoculars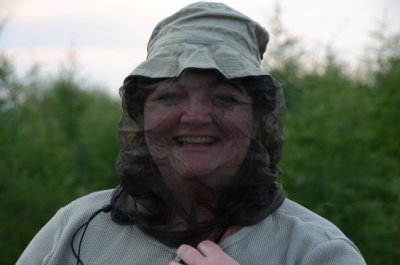 © Doug Ross
*One thing that you should know about Churchill is that during the summer months, mosquitos and black flies can be very active. We highly recommend guests bring a bug jacket and repellent.
Do you have any questions about preparing for your adventure in Churchill?
Header image © Eric Lindberg