That is part of the thrill. But in 2013 on our
Legendary Cape Churchill adventure
we saw something that even we didn't expect; a Red Fox stalked and ate an Arctic Fox. It's not something any of our team had seen before and it was a shock and a thrill for the numerous photography guests on our Cape Churchill expedition who join us on this trip for exactly this reason - extraordinary wildlife viewing and photography.
On that blustery November day while photographing a pair of Arctic Fox that had been in the area we were somewhat surprised when a Red Fox appeared. It's rare to see Red Fox around Cape Churchill. Little did we know at that moment we were about to witness the Red Fox cannibalize the Arctic Fox.
Just a few weeks ago, one of the photographers on that trip, Don Gutoski, was named Wildlife Photographer of the Year by the prestigious
Natural History Museum
in London, UK. Now in its fifty-first year, the
Wildlife Photographer of the Year
competition provides a showcase for the world's very best nature photography. The Wildlife Photographer of the Year competition champions ethical photography. Images are chosen for their artistic composition, technical innovation and truthful interpretation of the natural world.
Here is a short video sequence we captured of the event:
And a couple additional before and after photos of the event captured by Simon Gee of
CanUK Images
and Buggy Bob Debets.
©Simon Gee/canukimages.com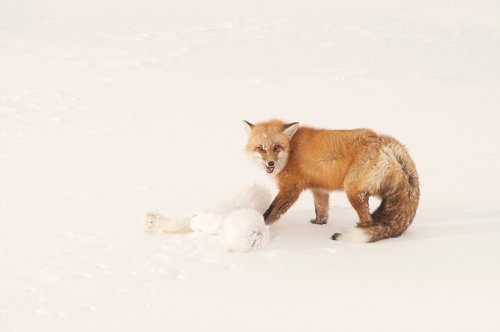 ©Bob Debets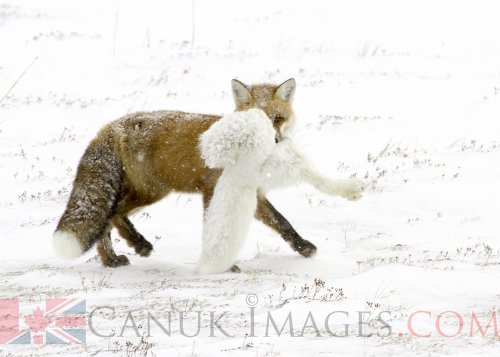 ©Simon Gee/canukimages.com