Renowned and sought after as a landscape, wildlife and portrait artist on the global stage, Michelle has built a reputation for capturing unnoticed details that change our perception, as well as the unsettlingly vast landscapes that alter our perspective. Known for her arctic photography, Michelle has made over 30 trips to Canada's Arctic, as well as Antarctica.
"I am thrilled to be joining the amazing Frontier's North Adventures team again this year for the Cape Churchill trip, " said Valberg. "The whole experience including the Tundra Buggy, clients, food, staff, extraordinary landscape - including northern lights - and of course, the incredible polar bear viewing, is out of this world. It is a once in a lifetime trip and I am so happy to be able to share it again with photography and wildlife enthusiasts from all over the world."
By joining the Legendary Cape Churchill Expedition, Michelle lends her vast knowledge as an arctic photographer to guests who have travelled from around the world to capture breath-taking imagery of polar bears in the pristine environment found on the frozen tidal flats of Cape Churchill.
Below are just a handful of images that Michelle captured during our 2015 Legendary Cape Churchill Expedition.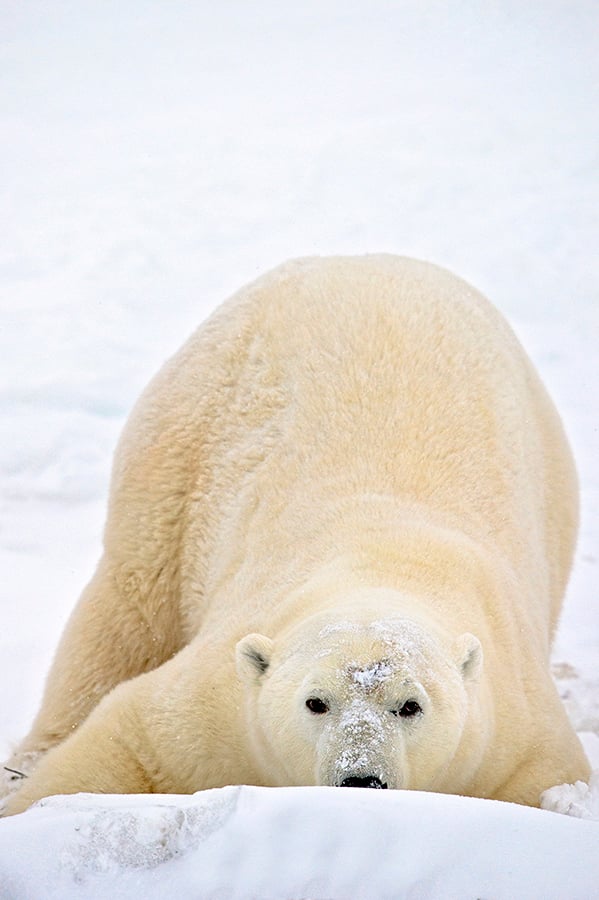 A playful polar bear romping in the snow.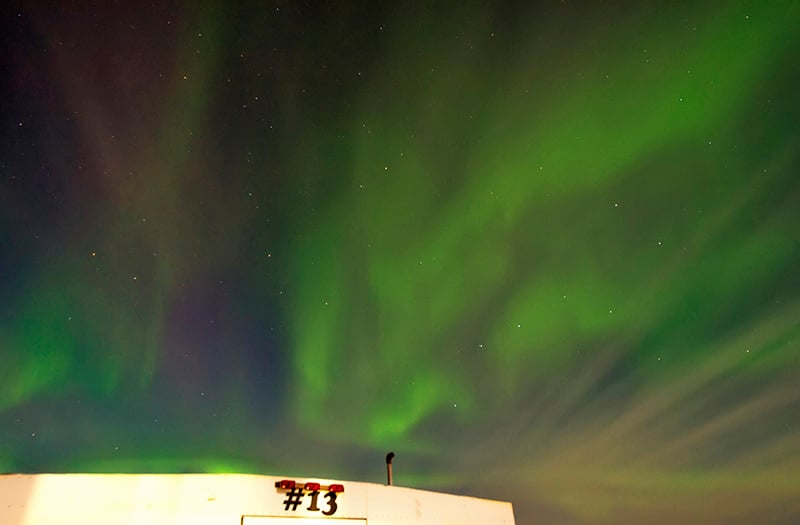 The Northern Lights putting on a show over Tundra Buggy #13.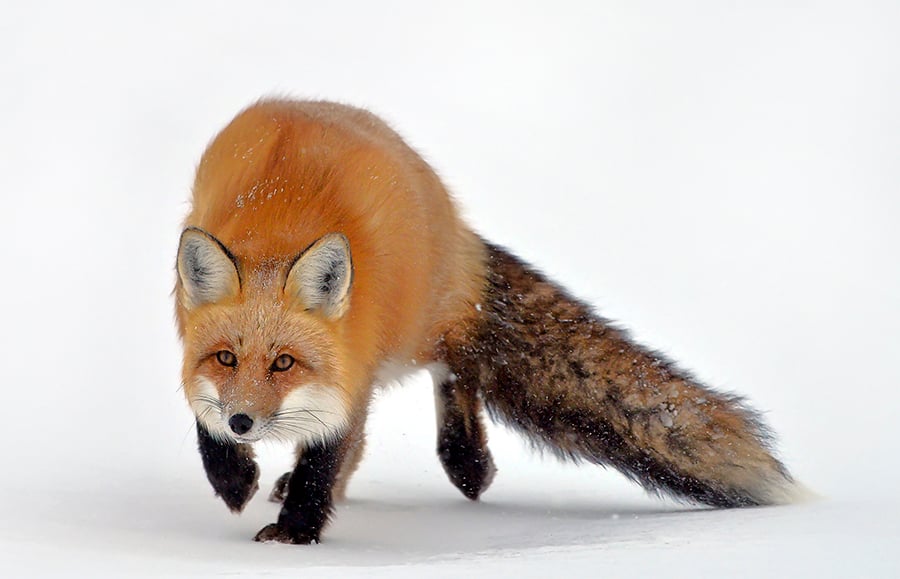 A wary red fox makes his way across the frozen landscape.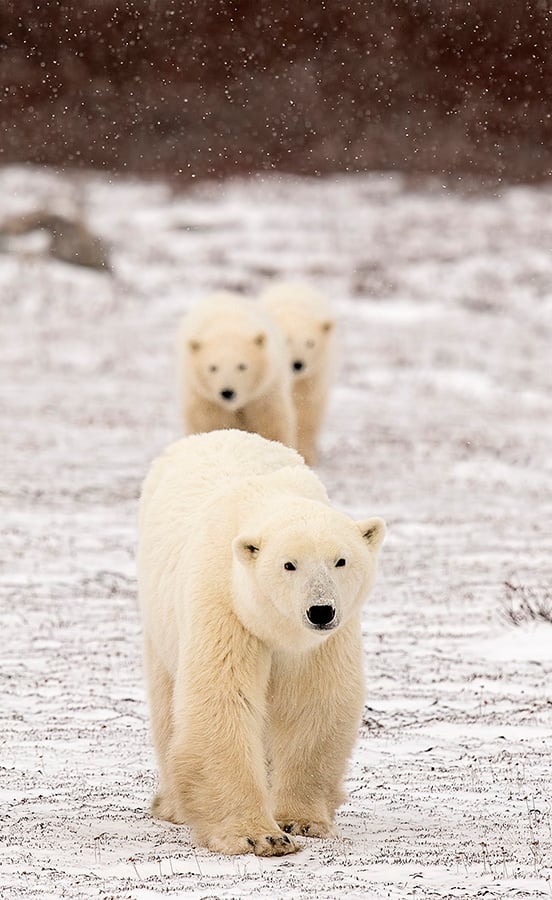 A mother bear leads the way for her two cubs.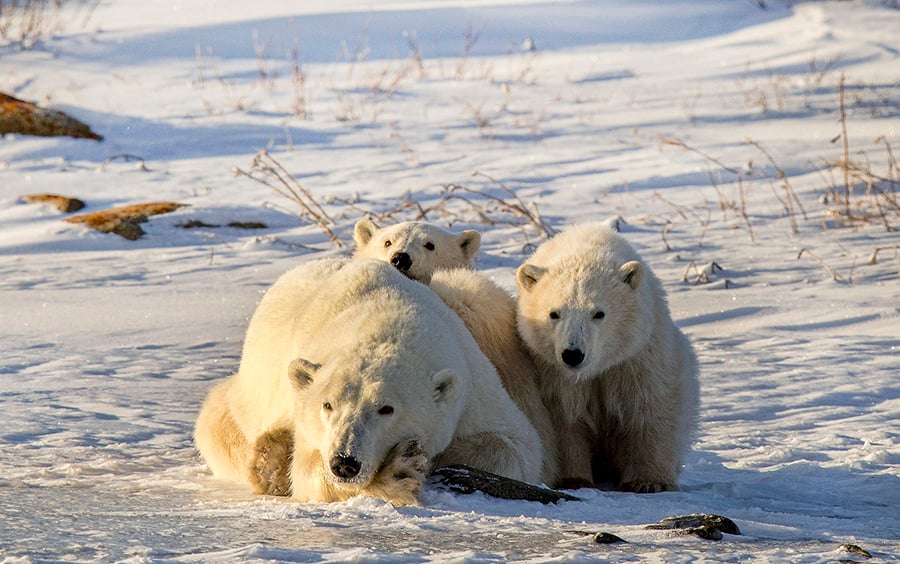 Mom and cubs stop to take a rest - and provide some great photo opportunities.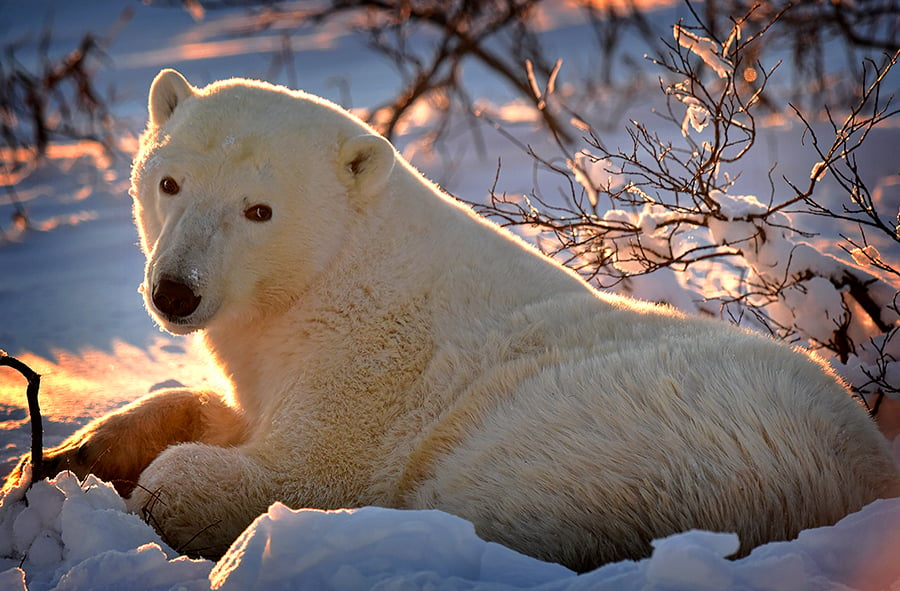 A perfect pose as the sun at Cape Churchill begins to sink below the horizon.
2020 marks our 40th anniversary of adventuring to Legendary Cape Churchill in Wapusk National Park. Learn more about Polar Bears at Legendary Cape Churchill Expedition.
All images: ©Michelle Valberg