Join us as we take a look back at the year that was 2017!
As we begin 2018, we want to take some time to share with you some of our highlights from this past year. It was a year of big milestones as Frontiers North Adventures celebrated its 30th anniversary and Canada marked its 150th anniversary of confederation.
RAW:churchill officially launches
In conjunction with Canada's 150th anniversary of confederation, we officially launched RAW:churchill in 2017. Set inside the walls of Prince of Wales Fort RAW:churchill celebrates the history of the area while seducing foodies with a culinary adventure set under the northern lights. Mother nature cut our culinary celebrations short in 2017 with a massive snowstorm.
Historic weather event shuts down Churchill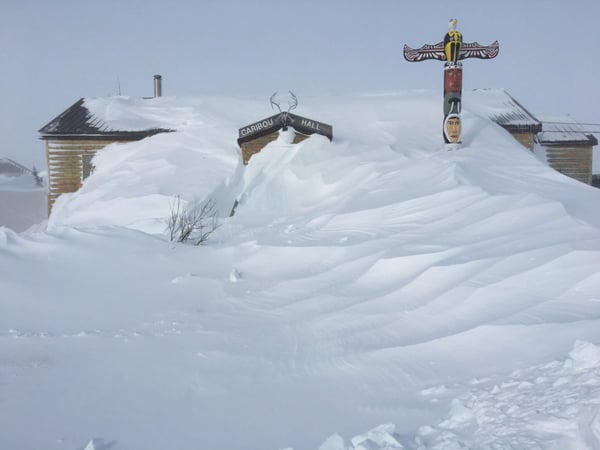 On March 6th, 2017 the snow in Churchill started to fall around 10am. And then it fell some more. And a lot more. And it didn't stop for three days. What is it like to live through a once in 200 years blizzard? Read the full account on our blog.
Flood and rail line closure
Fast-forward to the warm temperatures of spring. That blizzard in March meant higher than usual snow levels. All that snow resulted in unprecedented flooding in Northern Manitoba. Pictured above is one of the washed out areas on the rail line between Gillam and Churchill. Repairs have yet to begin on the train tracks that act as a lifeline to this town of 900 residents. It's almost 10 months after the record breaking blizzard and Churchill is still reeling from the impact of the rail line closure. Read about how the closure affected the town here.
Seawalls: Artists for Oceans comes to Churchill
Frontiers North was proud to sponsor this event in Churchill which transformed abandoned buildings, objects, and blank walls around Churchill into beautiful murals. Spearheaded by Winnipeg artist Kal Barteski, eighteen artists from around the world, gathered in this remote community to paint captivating murals around town to raise awareness for ocean health and conservation. This project not only beautified the town, but also brought the town together and reignited a sense of hope in their time of need.
We encourage you to take a walk around town if you are ever in Churchill to see these murals for yourself.
Summer goes off with a bang!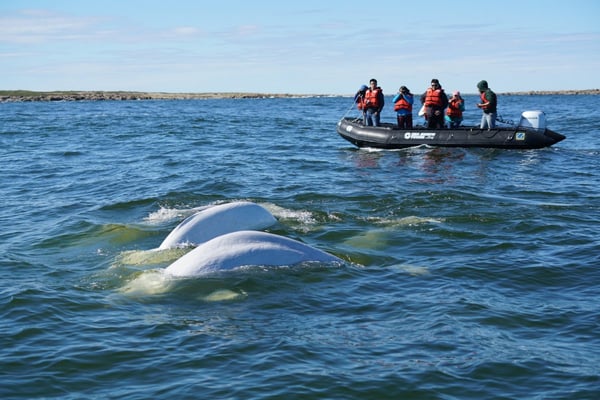 Photo © Zhang Yongpeng
Despite the rail line closure turning Churchill into a fly-in-only community, the world rallied and came to Churchill to experience summer in the sub-arctic and they did not leave disappointed. Our Belugas, Bears, and Blooms Enthusiast trips were wildly popular in 2017 and we anticipate summer in Churchill won't slow down for 2018.
See all the trips we offer in Churchill during the summer months of July and August.
Frontiers North Celebrates 30 Years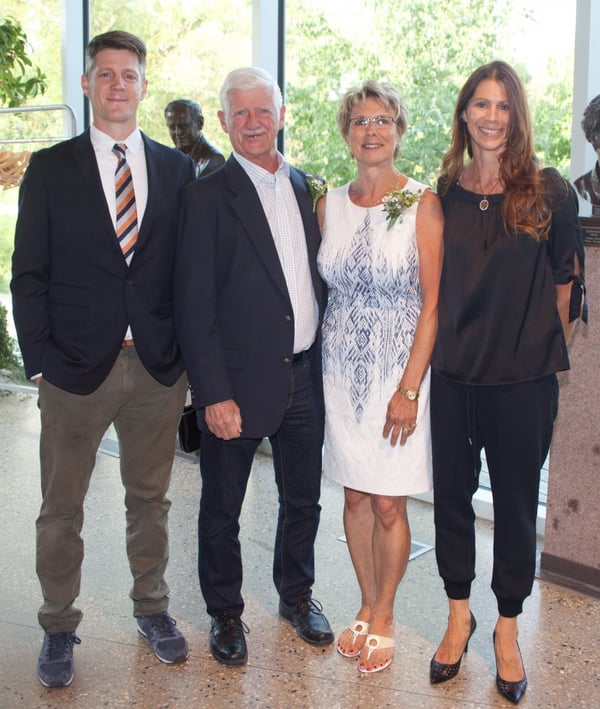 Pictured above: The Gunter family (John Gunter, Merv Gunter, Lynda Gunter, Kelly Dueck)
This past August we took some time to celebrate the careers of Lynda and Merv Gunter, the founders of Frontiers North Adventures, with a party showcasing their 30 years of adventuring. It was an opportunity to share stories and reminisce with friends who joined the party from near and far. If you know Lynda and Merv at all, then you know it was a good party.
Dan's Diner is completed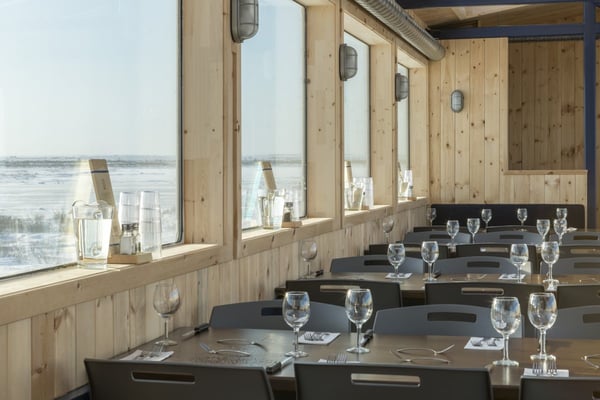 Over the past few years we have been redoing units at the Tundra Buggy Lodge. This year we completed the refurbishment with the unveiling of a new dining unit, affectionately known as Dan's Diner. Named after Dan Gurevich, the first cook at the Tundra Buggy Lodge, the diner is another huge departure from what the Tundra Buggy Lodge used to look like. Want to see more? Learn about our most popular Tundra Buggy Lodge trip here.
Outpouring of support for Churchill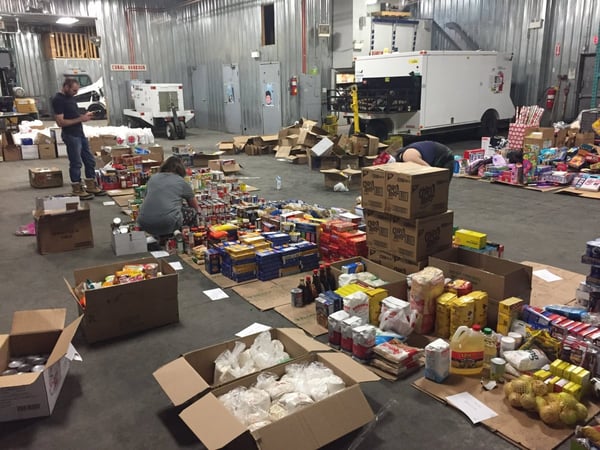 Although some of our tours were affected by the rail line closure, no one was more affected than the 900 residents who call this remote northern community home. With winter around the corner and no rail line repairs in sight, support started pouring in for this community affectionately known around the world as, "The Polar Bear and Beluga Whale Capital of the World." Because of the efforts from people like Skylar Ferguson and Toni deLaroque, every family in Churchill will have a hamper full of food and every child will have a toy this Christmas. Not to mention the fact that the Hungry Bears Food Bank website we helped launch last year has just reached over $34,000 in monetary donations. Churchill is certainly feeling the love this holiday season, so thank you for your support!
2017 Wildlife Count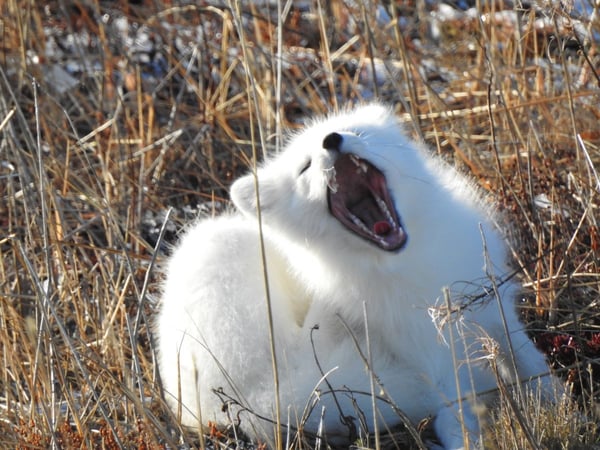 Photo © Cynthia Bell
We aren't going to sugar coat it for you. Wildlife numbers (especially polar bears) were down this year, but at the same time, unique experiences seemed to be up. What do we mean by this? Check out our 2017 Wildlife Count blog for more information on the sightings of wildlife in the Churchill Wildlife Management Area.
The Frontiers North Sustainability Report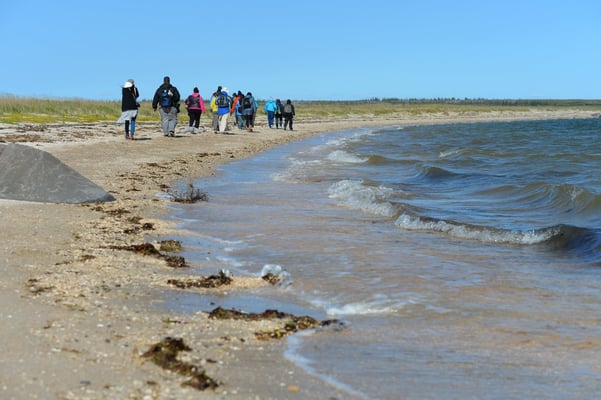 Photo © Dan Harper
It's one thing for a tourism company to say they are eco-friendly, but can they "walk the walk?" We are proud to announce that we have released our first sustainability report setting a benchmark for responsible growth. The report uses the Global Reporting Initiative (GRI), the international standard in sustainability reporting, to assess our environmental and social impact. Learn more about this report and what it means for us here.
That wraps up our year in pictures for 2017. We hope you enjoyed following along with us and hope to have the opportunity to host you in Canada's North soon!