Join us as we take a look back at the year that was 2020! It was a challenging year to say the least, but even in the hardest of times there were some incredible moments to look back on and smile at. As we enter 2021, we want to take some time to share with you our favourite moments from the past year.
before the world changed, a spectacular northern lights season
Luckily, we did get a taste of a normal tourist season early this year with our Northern Lights and Winter Nights tours! In February and March we hosted guests from around the world to experience Churchill's spectacular northern lights. Did you know Churchill is one of the top places on Earth to view the aurora borealis? It's true! Churchill's proximity to the auroral oval means that Churchill sees aurora activity year-round, with the most vivid lights appearing in the winter months.

© Mike Gere
Hosting local travellers in the wake of covid-19
The majority of guests we host come from around the world, so when travel restrictions halted the international tourism industry, we changed gears and were ecstatic to see the interest from Manitobans and Canadians to experience Churchill. It was truly special to see more Canadians exploring their own backyard this year, and we are grateful to all who safely travelled north and showed their support to the town of Churchill!
To accommodate local travellers, we created a brand-new self-drive and ride summer adventure, which gives the opportunity to safely travel north with your bubble and experience the beauty of summer in Churchill.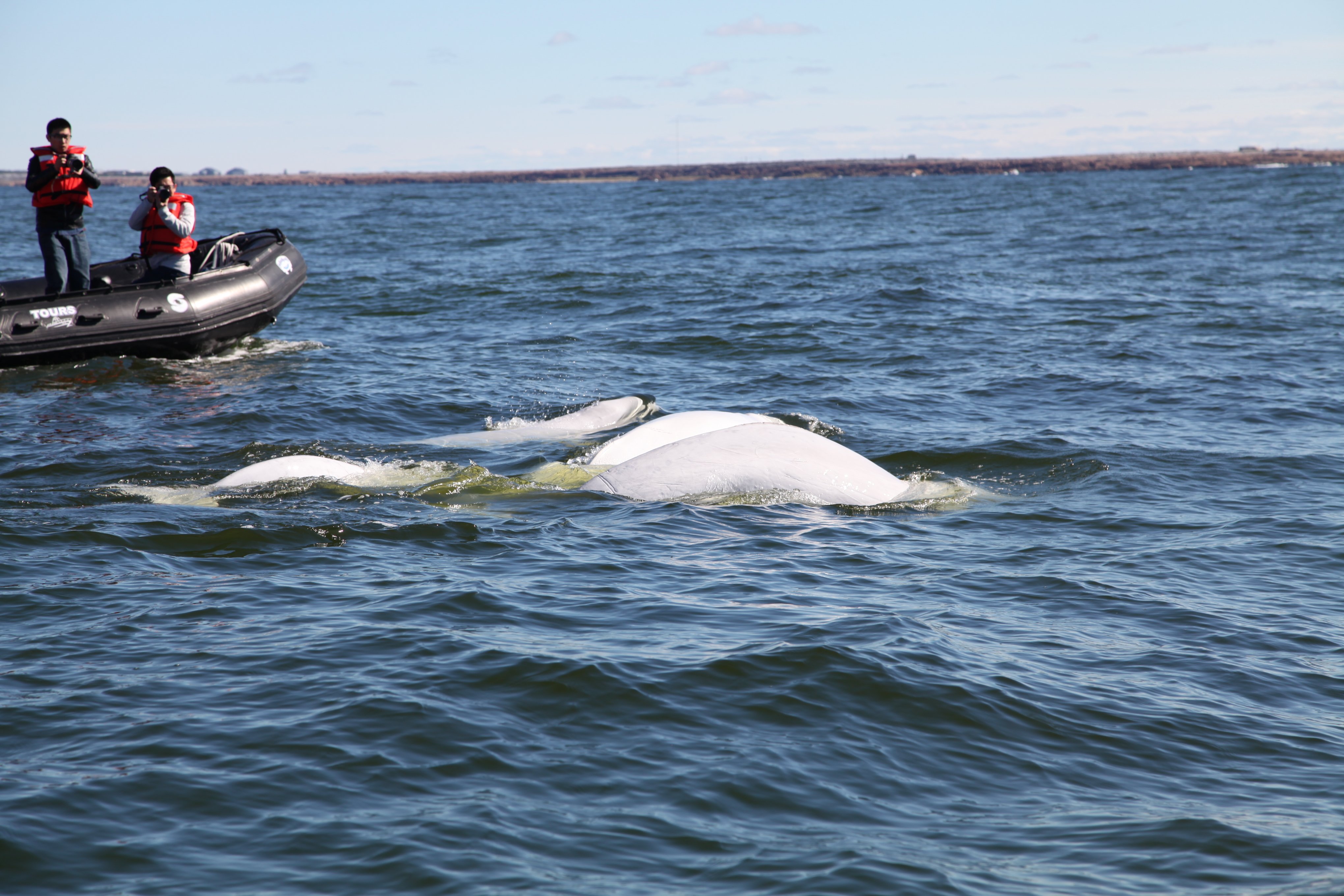 © Zhang Yongpeng
See what Manitoban, Shel Zolkewich, had to say about her trip to Churchill this summer:
"In a word, it is stunning. The landscape is bursting with blazing and beautiful flowers and rare birds abound. Our day on the Tundra Buggy® took us to the Hudson Bay coastline where the smell of sea air will forever stay with me. Along the way, we saw more birds than I could count and caribou too! And of course there was the kayaking with belugas in the Churchill River—I was giddy as they nudged up beside me and offered their smiles."
Making the best of a tough situation
Due to COVID-19, we implemented strict precautions including smaller group sizes, mandatory mask wearing and staggered seating to ensure our staff and guests stayed safe during their northern adventure. Not only were these precautions well-received, but they made for an extraordinary year that we will never forget! Our guests were happy to abide by all the guidelines, which made for an especially positive experience. Seeing our guests and staff adapt to the new and ever-changing rules, all for the sake of experiencing the beauty of Canada's North, puts a great big smile on our faces. Thank you to everyone who made this year so memorable!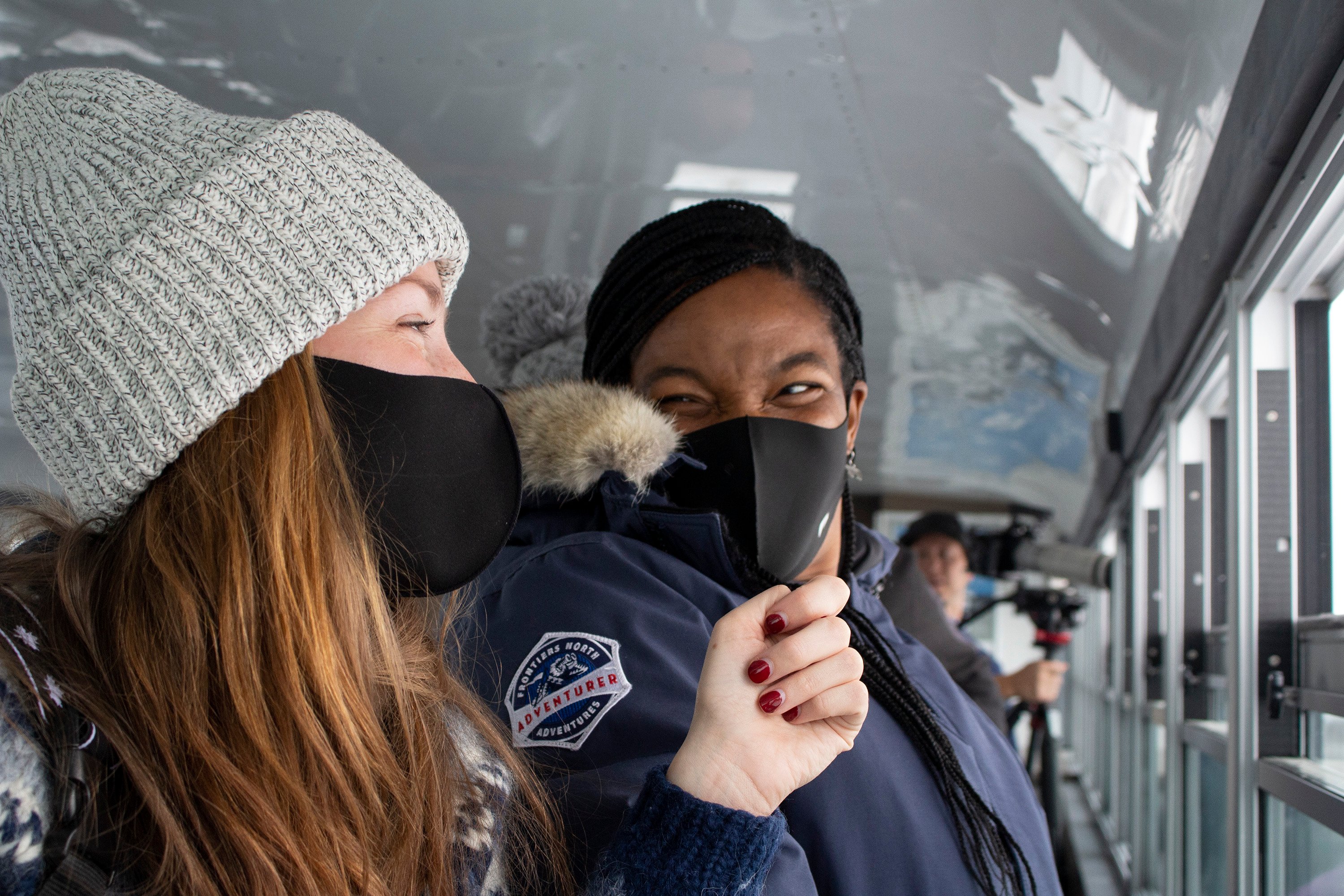 © Madeline Grant
Three cubs in the churchill wildlife management area!
We witnessed something truly remarkable this polar bear season. The town of Churchill was abuzz with excitement from reports of a mother with not one, not two, but three cubs in the CWMA! It was exciting enough just hearing about this big polar bear family, but some of our guests actually got to see them in action on a Tundra Buggy adventure—how incredible!
Three cubs is a very rare sighting, as female bears on average have smaller litters today compared to past years; Polar Bears International attributes this to the shorter feeding seasons polar bears are experiencing on the sea ice each year.
So, despite the hardships of 2020, seeing this mother and three cubs thriving is an almost poetic transition into the year 2021; we take it as a sign of hope, prosperity and all the great things yet to come.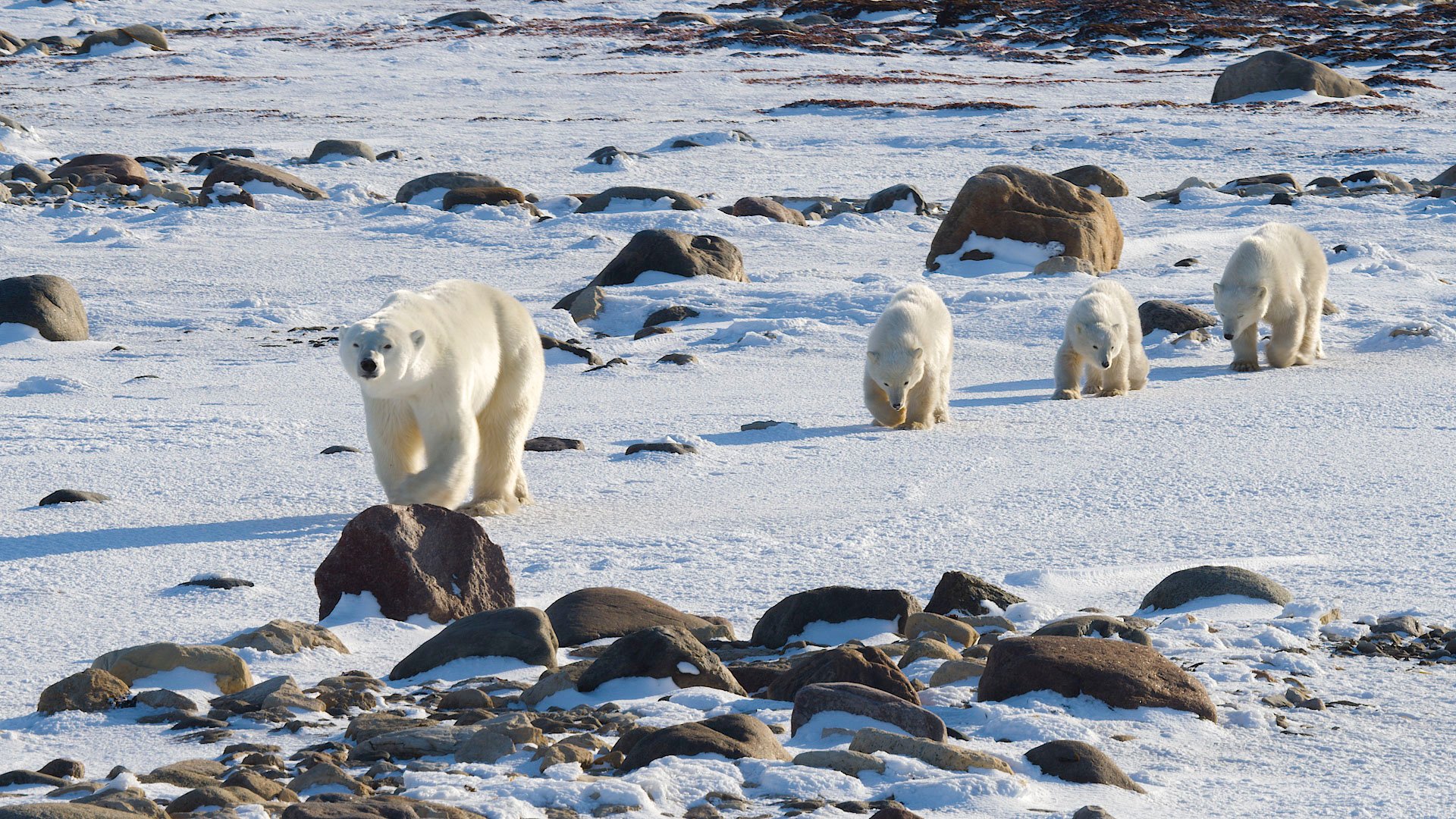 © Handcraft Creative
Wildlife Count 2020
Each year we keep a running tally of all the wildlife we see during our adventures in the Churchill Wildlife Management Area. We do this so we can compare year over year how much wildlife we see in order to have an understanding of how populations in the North are faring, and so that we can share with our guests what they might expect to see when they join us on a Tundra Buggy excursion. Check out our blog to see our 2020 Wildlife Count.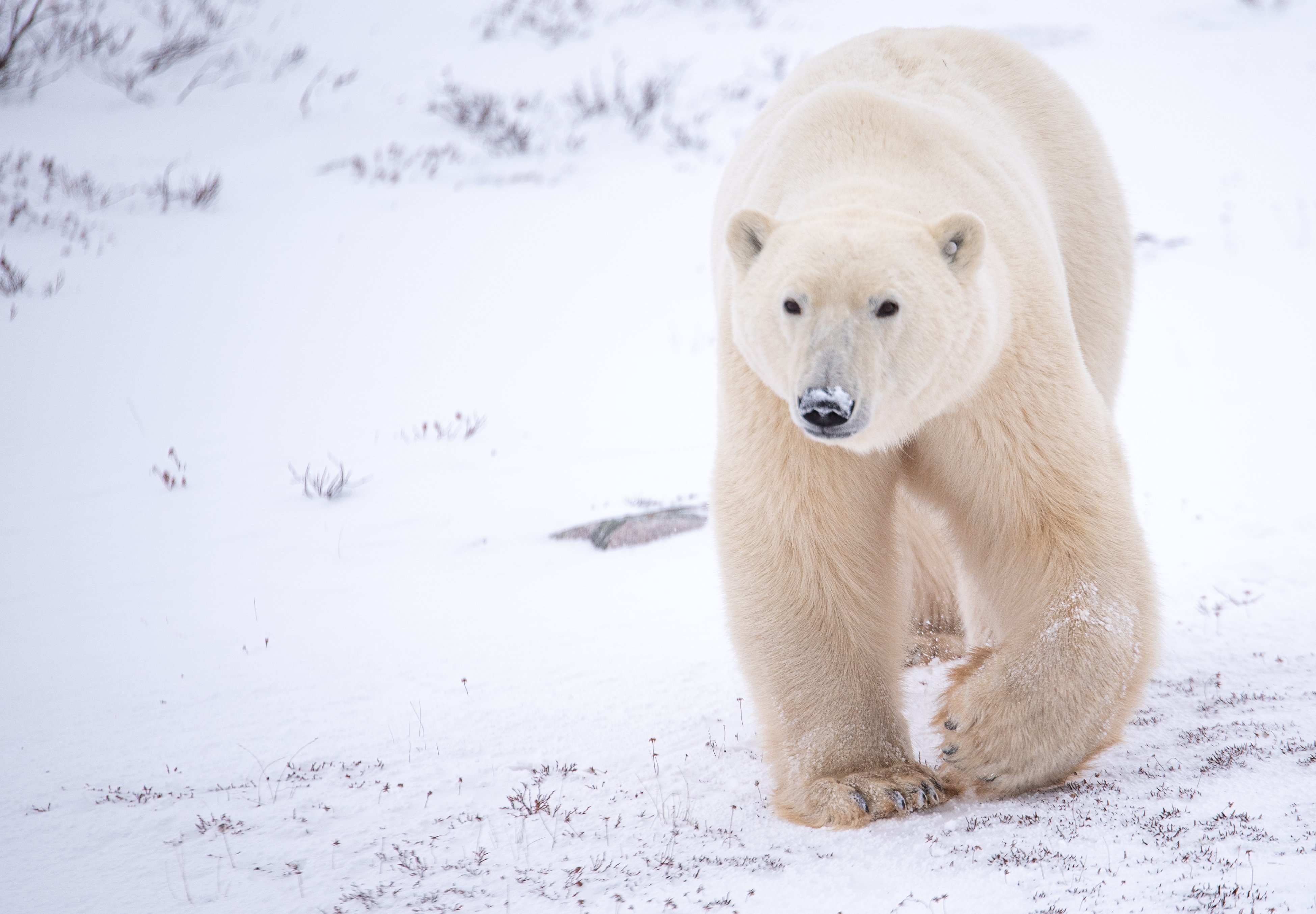 © Abby Matheson
That wraps up our year in pictures for 2020. We hope you enjoyed following along with us and we wish you all the best in 2021!
Want to learn more about Churchill and its incredible wildlife?