Churchill, Canada is a magical destination for a family holiday.
Between wildlife viewing, beluga watching and dog carting, a Churchill summer adventure has something exciting for every member of your family! Located on the west shore of Hudson Bay, this northern Manitoba town exists peacefully with its abundance of wildlife, scenic views and adventure.
We understand planning a family-friendly trip can be challenging, so we have curated the perfect list of Churchill adventures for young families to enjoy.
1. tour around this unique northern town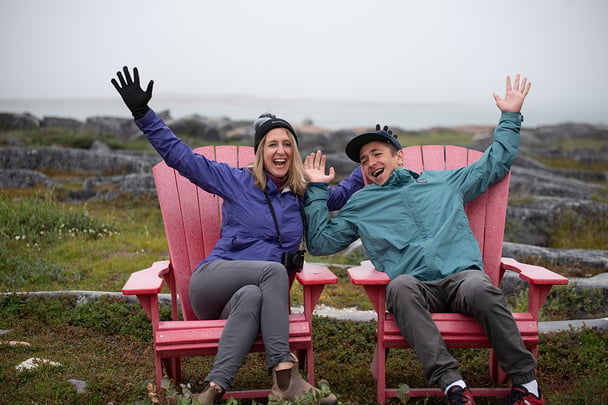 ©Daria Solomon
The community of Churchill is a northern gem located right on the Hudson Bay coast and provides tons of great activities for families of all ages to learn and have fun doing it. You can visit the Itsanitaq Museum to see Inuit artifacts and browse the collection of books in their gift shop, explore the SeaWalls murals painted around the town that provide a colourful experience for everyone or learn about the history and culture of the area with a guided tour at the Parks Canada Interpretive Centre. If the kids need to blow off some steam between tour activities, there are several playgrounds to jump around and play on. Is shopping on your list? The Fifty Eight North Gift Shop – Home of the Tundra Buggy® is a great place to find that perfect keepsake treasure to take home as a souvenir from your trip.
2.learn at the Polar Bears International House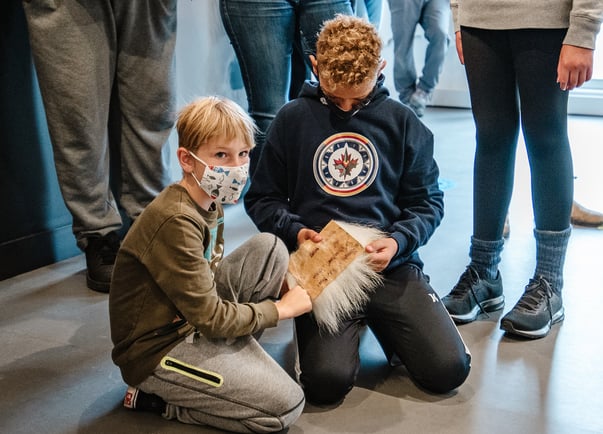 ©Abby Matheson
As the polar bear capital of the world, Churchill serves as a great launching pad for families across the globe to visit and learn about polar bears and the latest research surrounding them. Polar Bears International's PBI House is a multi-purpose, energy-efficient Interpretive Centre which inspires folks to care about the circumpolar North and its wildlife through learning about polar bears, climate change and conservation research.
3.Boat Across the Churchill River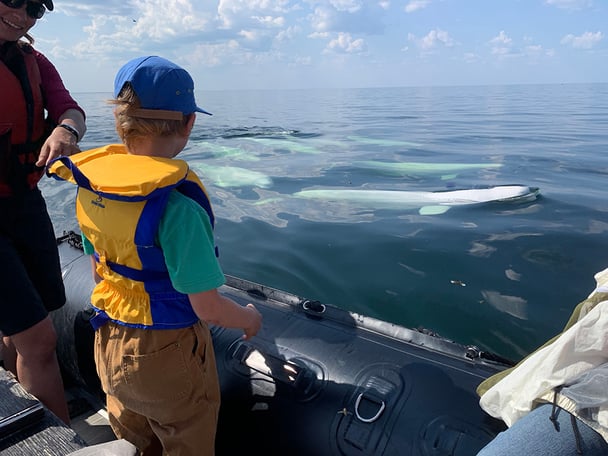 ©Frontiers North Adventures
Take a refreshing journey across the Churchill River to visit the Prince of Wales Fort National Historic Site. The historic landmark, built over 300 years ago, offers a hands-on outdoors learning experience and the boat trip across the river is sure to keep everyone engaged. By joining a guided tour you can see Hudson Bay Company's historically carved signatures, remains of the powder magazine and canon – all while learning about the fascinating geography of the area.
4.Dog Cart through the boreal forest
©Doug Ross
Is there a dog lover in your family? Dog carting is a popular summer activity in Canada's North! Hop on board a custom made cart and an enthusiastic team of sled dogs will take you and your family on a quick trip through the boreal forest, creating memories to last a lifetime. You can sit back, relax and enjoy the wildlife views while being pulled by some of the happiest dogs you have ever met.
5.explore the churchill wildlife management area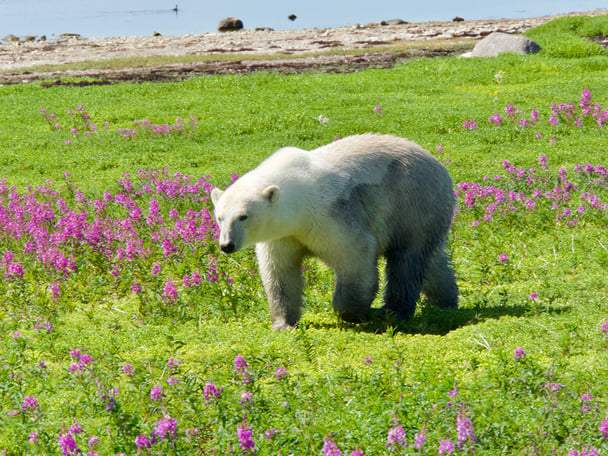 ©Jim Baldwin
The Churchill Wildlife Management Area is a protected area on the Hudson Bay coast and a Tundra Buggy® day tour is one of the best ways to experience these magnificent ecosystems. Explore the tundra while your driver provides interpretation about the colourful flora, amazing fauna and incredible history of this unique sub-arctic environment. Experience the summer scenery and scan the landscape for arctic fox, arctic hare, caribou and the first polar bears to return from their annual hunt on the sea ice.
BONUS TIp - spark a love of Bird Watching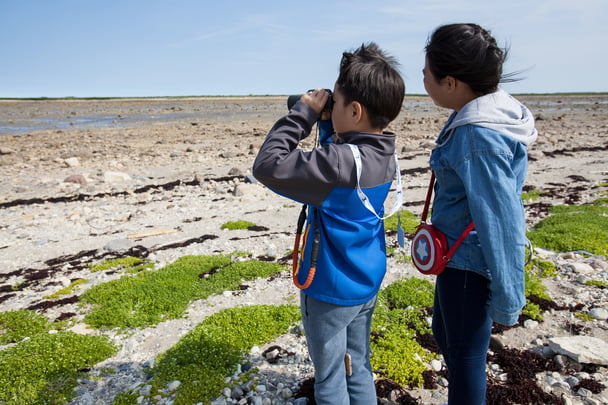 ©Jessica Burtnick
With over 250 species of birds traveling through Churchill each year, you will have plenty of opportunities to spot some of beautiful and rare breeds. Bird watching provides an excellent learning opportunity for families and could leave you with an exciting new interest in our feathered friends. You could have the chance to spot some spectacular birds like a bald eagle, willow ptarmigan or a tundra swan with help from one of our favourite birding apps.
Whether you're craving adventure or a wildlife experience like no other, a family vacation in Churchill is waiting for you. Want to learn more about travelling with your family to Churchill, Manitoba?

Header Image: ©Jessica Burtnick