Find out why Dan's Diner, a pop-up restaurant in Churchill, Canada is a must on your foodie bucket list this winter.
#1 Location! Location! Location!
Churchill sits on the edge of Hudson Bay in the most northern part of Manitoba, Canada. This location is prime real estate when it comes to aurora or northern lights viewing as it is directly beneath the aurora oval, which makes Churchill one of the best places on Earth to watch them dance.
#2 You can watch the northern lights swirl above while you feast on locally-inspired cuisine
Dan's Diner is Churchill's only pop-up restaurant experience and runs for just one week out of the year during late February to early March. This unique culinary experience takes you on an adventure to the edge of Hudson Bay via Tundra Buggy® over the frozen Churchill River to immerse you in the gorgeous wilderness of Manitoba.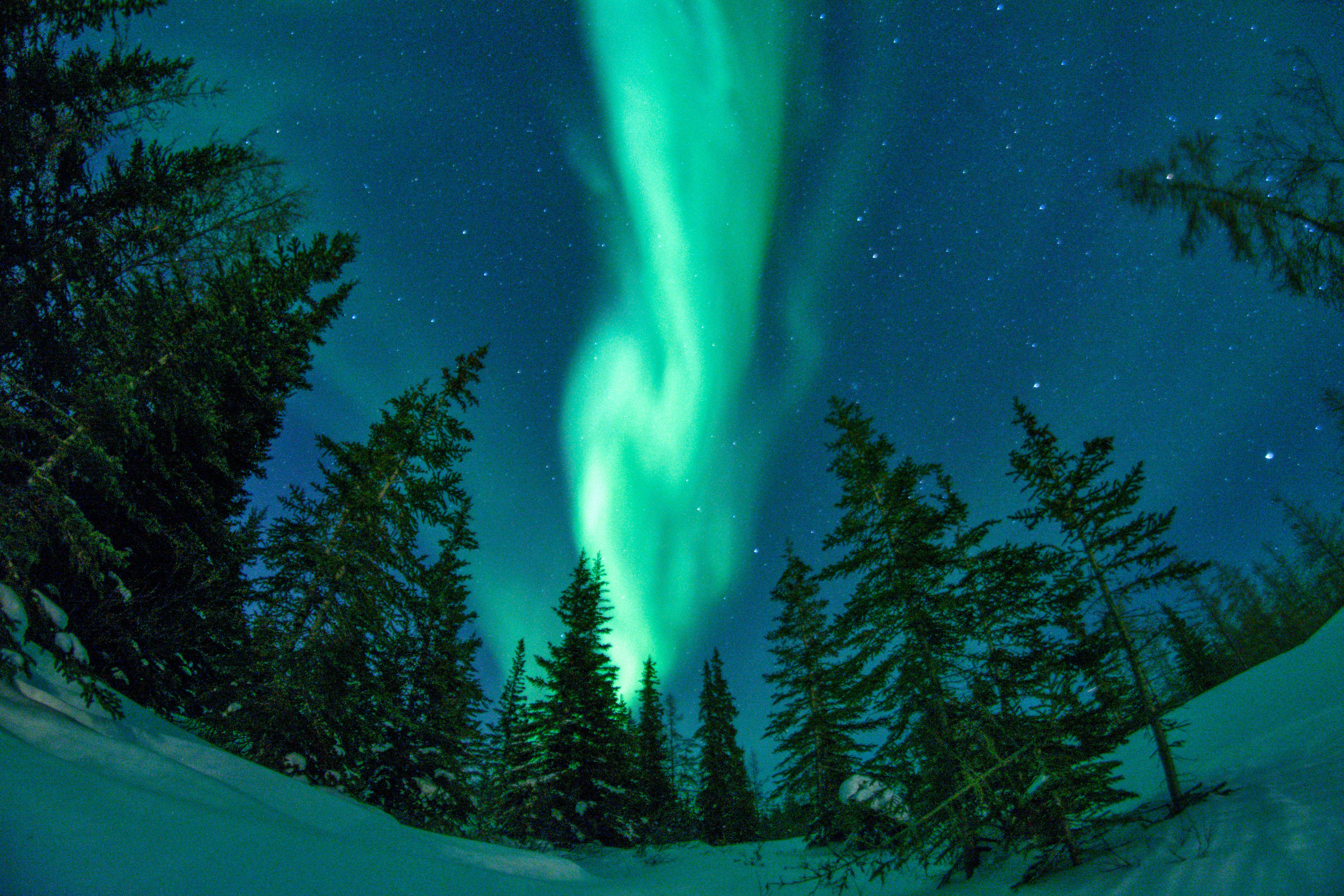 Image © Luke Johnson
#3 You get your very own private chef
After you travel by plane or train to Churchill, you'll arrive at this tucked away hidden gem and feast on a multi-course curated menu prepared by a private chef and their team to provide you with the ultimate foodie adventure.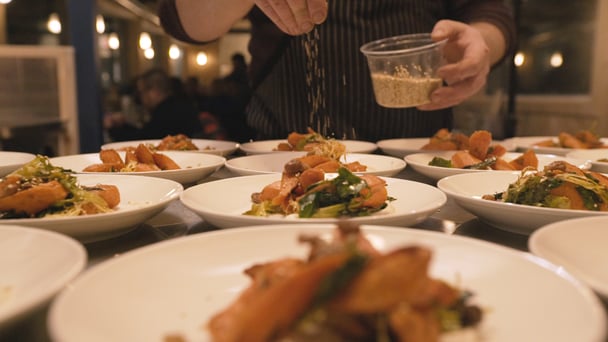 Image © Handcraft Creative
#4 It's Manitoba's Most exclusive dinner reservation
How many people can say they flew to the subarctic (58° North Latitude) for dinner? You'll earn significant bragging rights while checking this absolute out-of-this-world experience off your bucket list.
Image © Abby Matheson
#5 you can feel good about a Sustainable dining experience
When you think about eating fresh, locally sourced produce, do you picture freezing cold temperatures in the middle of the tundra? You should!
Dan's Diner uses locally-sourced produce, called 'Rocket Greens' wherever possible. The greens are grown in a hydroponic shipping container at the Churchill Northern Studies Centre, which are served at Dan's Diner and also supplied to the entire community of Churchill; this innovative project has helped to create food security for the people of Churchill!
Are you ready for the ultimate foodie adventure? There are three ways to take part in this exceptional culinary experience:
For someone looking for the entire northern lights experience, every

Northern Lights and Winter Nights

tour includes one night at Dan's Diner.
If you are already in Churchill or have made it there on your own, there are individual tickets.
Inquire about reserving an entire seating

for your group.
Don't miss out on manitoba's most sought after dinner reservation!