If you are seeking a stunning place to photograph the northern lights, Churchill is the place to be. Located directly under the auroral oval, Churchill has some of the most spectacular northern lights viewing globally, including some amazing photography locations. Check out these five incredible locations you could visit with us to photograph the aurora borealis during winter.
1. Dans Diner
A feast for the eyes and taste buds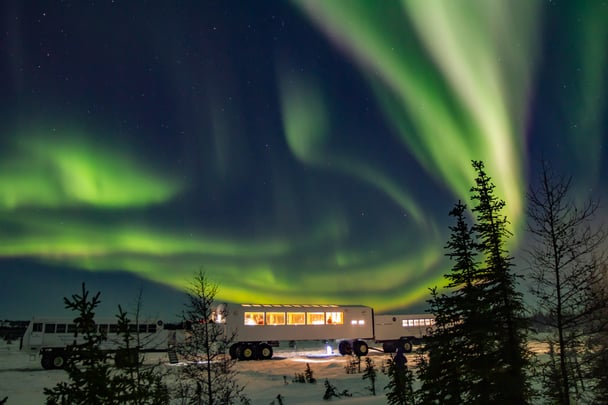 ©Frontiers North Adventures
Photograph the northern lights while enjoying the culinary experience of a lifetime at one of Canada's most exclusive restaurants. Dan's Diner offers northern lights chasers incredible photo opportunities of the aurora borealis from inside and outside! Take amazing interior shots through the panoramic windows and skylights, or if you feel bold, head outside to the subarctic terrain and take some fantastic scenery photos. Located along the edge of the frozen Churchill River, you won't want to miss the opportunity to snap breathtaking images at Dan's Diner.
A culinary northern lights experience at Dan's Diner is included on all of our multi-day northern lights trips or you can book individual tickets at dans-diner.com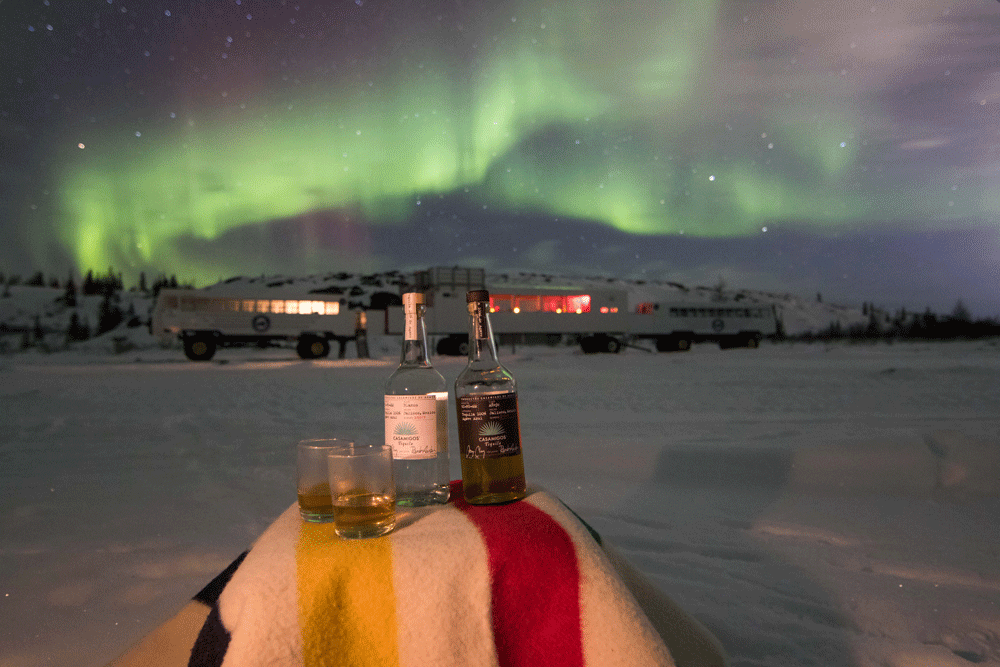 ©Mike Gere
2. Wapusk Adventures Dogyard
The "ultimutt" aurora borealis location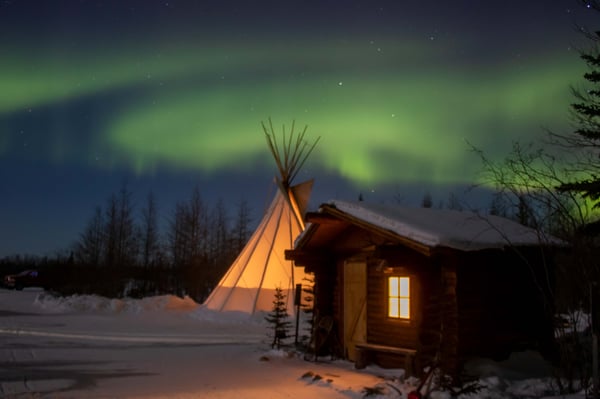 ©Alex Cupeiro
Surrounded by the boreal forest and featuring an iconic teepee, the Wapusk Adventures dog yard makes a great evening set for stunning northern lights photos. Stay cozy inside a rustic log cabin with a wood-burning stove while you get yourself and your camera all ready for the appearance of the aurora borealis. This paw-some location will leave you hounding for more stunning northern lights locations, and the good news is there are still three more to go!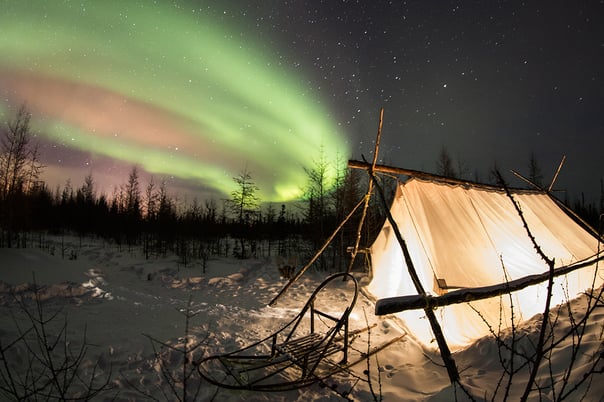 ©Mike Gere
3. Thanadelthur Lounge
Perfect for the northern lights, camera gear and you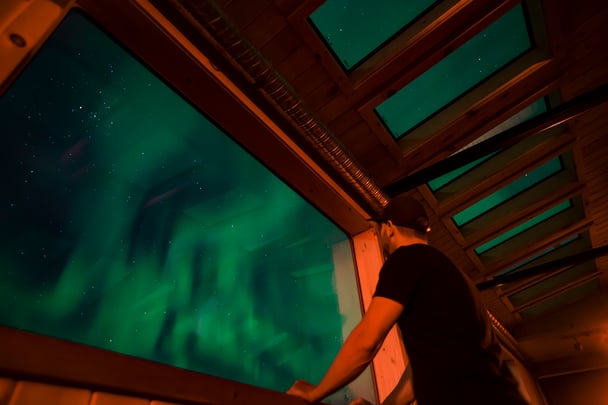 ©Frontiers North Adventures
Enjoy some tasty snacks and cocktails with a scenic view through the panoramic windows and skylights in Thanadelthur Lounge as you wait for the northern lights to dance across the night sky. Thanadelthur Lounge is the perfect northern lights location located along the tree line of the boreal forest, creating a stunning backdrop for any aurora borealis image. Thanadelthur Lounge is also the ideal photo location as it has multiple charging plugs so that you can keep your gear charged and ready to go for when the night sky lights up.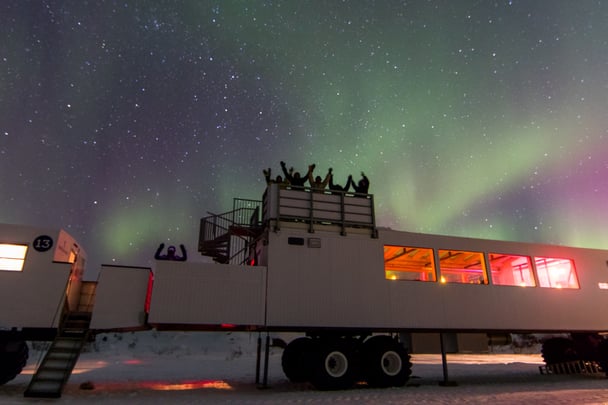 ©Mike Gere
4. Yurt
A hidden gem in the boreal forest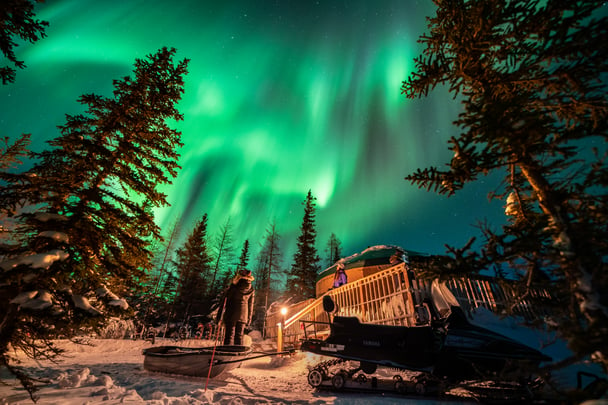 ©Frontiers North Adventures
Designed with northern lights viewing in mind and away in the boreal forest, the Yurt is a dream location for any northern lights enthusiast. Enjoy the warm interior of the Yurt while waiting for the aurora borealis to appear and get ready for some fantastic images thanks to the scenery around the Yurt. There is almost always something different and exciting to photograph at the Yurt set up by our team, from glowing torches, a quaint log cabin with moose antlers you never know what your camera lens may find.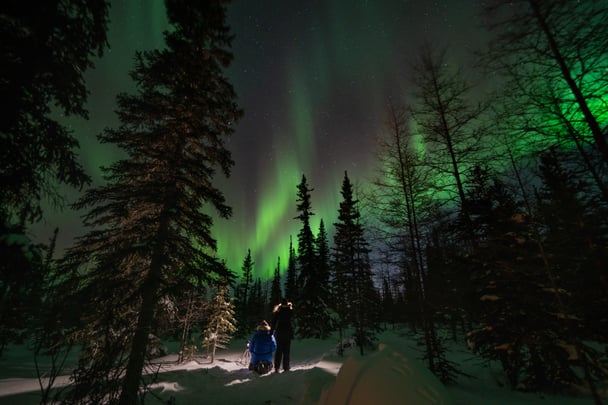 ©Frontiers North Adventures
5. Town
So many options just outside your door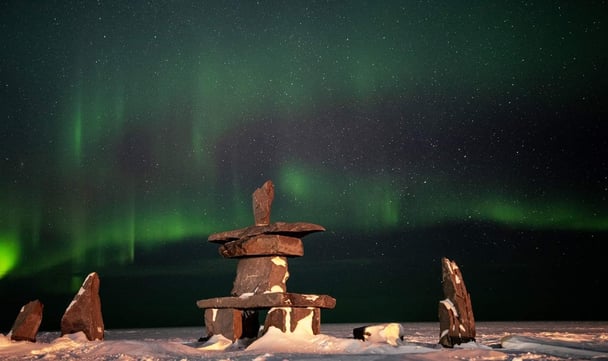 ©Abby Matheson
The town of Churchill has many beautiful locations that can turn into stunning backdrops for northern lights photography. The options can feel almost limitless from a selection of painted murals, ships, Inukshuk's and landscapes around town. Ask your guide about some of the best spots around town that might make great sites for northern lights photography, and make sure you find some friends to accompany you. In some instances like the photo below our northern lights guides may even arrange for the group to head out to locations around town if the aurora forecast is strong.
©Emilie St. Pierre
Join us this winter in Churchill and cross photographing the northern lights from these five locations off your bucket list. The trip of a lifetime is waiting for you in Canada's north.
Learn more about the northern lights in churchill and how you can experience it

Header Image: ©Mike Gere