When planning your northern lights adventure you might be wondering what activities you might do during the day when you are not watching the aurora borealis light up the night sky. Check out our list below o daytime activities you will experience on a northern lights adventure with us in Churchill, Manitoba.
1. snowshoeing
Explore Pristine and Snowy Landscapes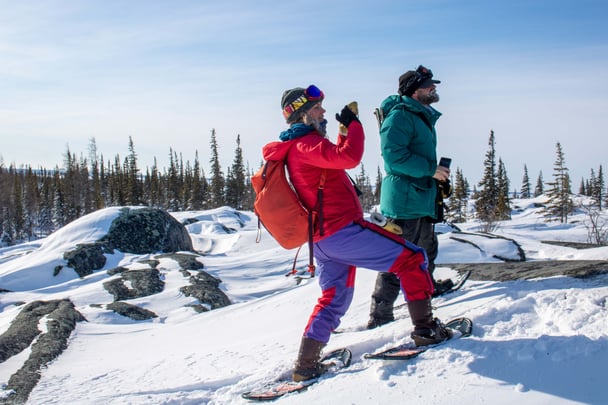 ©Alex Cupeiro
Time to strap on the snowshoes and explore the snowy landscape of the subarctic on a snowshoe trek to Button Bay. Listen as your interpretive guide and snowshoe guide point out local flora and fauna. Be sure to keep your eyes peeled for the paw-prints of local critters like ermine, ptarmigan and arctic foxes!
2. Dog Sledding
Travel through the boreal forest behind a team of eager sled dogs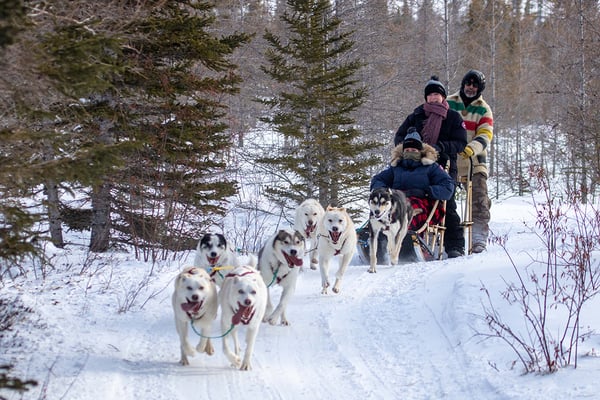 ©Alex Cupeiro
Mush! The excitement of the sled dogs at the Wapusk Adventures dog yard is contagious as they eagerly get ready to show guests their favourite snow covered sled route through the boreal forest. Learn from the "Big Dog" Dave Daley himself about the work and care that goes into keeping his team of canine athletes in tip-top shape in the North.
3. Explore the Landscape
Scenic Views, Ice Hummocks, Flag Trees and so much more to see!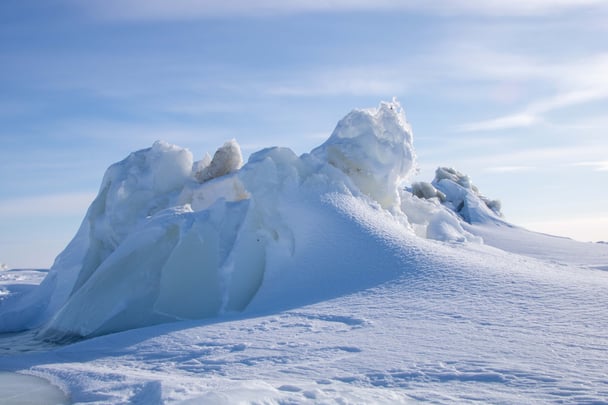 ©Alex Cupeiro
The scenery around and outside the town of Churchill is stunning and well worth taking time to explore. Climb amongst ice hummocks, learn why flag trees only have branches on one side and
4. Take a Trip on the ice to 'Nunavut'!
A hidden gem in the boreal forest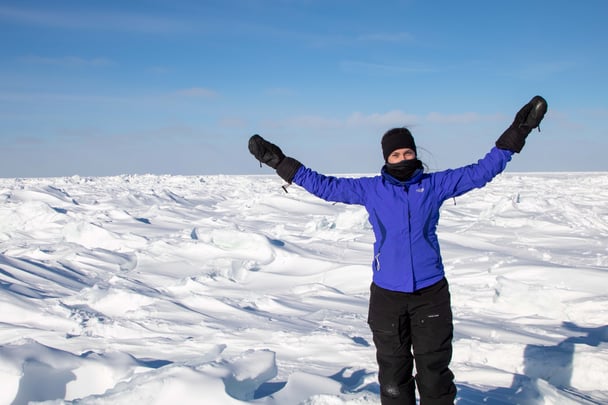 ©Alex Cupeiro
Did you know that 200 feet off the coast of the Hudson Bay in Churchill is considered to be part of the territory of Nunavut. On a winter adventure in Churchill if you have free time it is possible your group might decide to take a fun trek out onto the Sea Ice so you can technically ross Nunavut off your bucket list.
5. Explore the Town
So many options just outside your door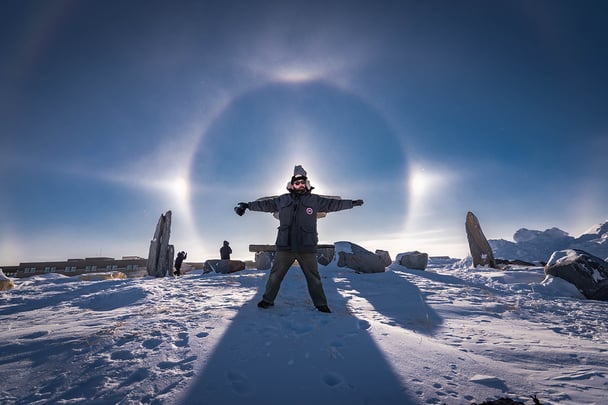 ©Abby Matheson
The town of Churchill has many beautiful locations that can turn into stunning backdrops for photography. The options can feel almost limitless from a selection of painted murals, ships, Inukshuk's and landscapes around town. Ask your guide about some of the best spots in town that might make great sites for epic photos, and make sure you find some friends to accompany you.
6. Shopping!
Find the perfect memnto for your adventure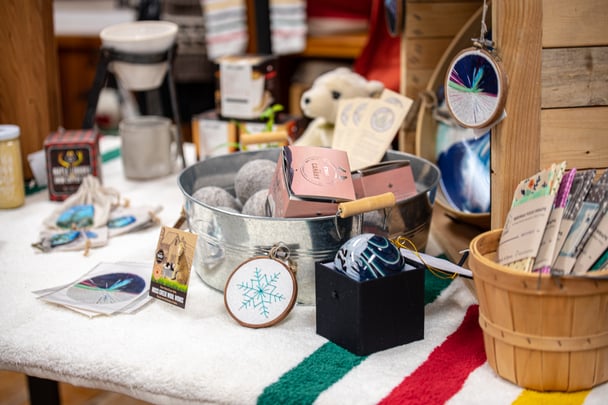 ©Abby Matheson
The Fifty Eight North-Home of the Official Tundra Buggy has something for everyone to find the perfect take home reminder of their subarctic adventure. In this quaint little gift shop you can expect to find a variety of local and regionally made arts and goods. Fifty Eight North is known for selecting items that are made in sustainable manners or crafted locally allowing you to shop with purpose.
7. Visit the Rocket Range
Learn about some of the first aurora borealis research studies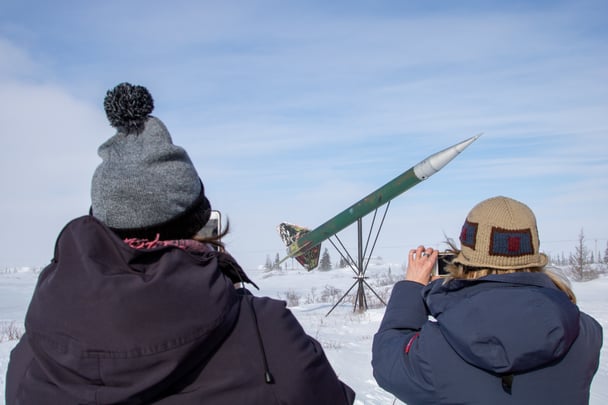 ©Alex Cupeiro
Churchill is home to the Churchill Rocket Research Range where some of the first studies about the aurora borealis were done. Check out some of the remaining buildings and left behind relics such as a Canadian Black Brant Rocket or the Rocket Launcher Tower that are still in place.
Join us this winter in Churchill and cross photographing the northern lights from these five locations off your bucket list. The trip of a lifetime is waiting for you in Canada's north.
Learn more about the northern lights in churchill and how you can experience it

Header Image: ©Alex Cupeiro