Going Electric on the tundra
Frontiers North Adventures is converting Tundra Buggies® to Electric Vehicle (EV) technology, Learn more about the innovations behind this transition and the sustainable benefits EV Tundra Buggies in the subarctic offer.
Creation of the First EV Tundra buggy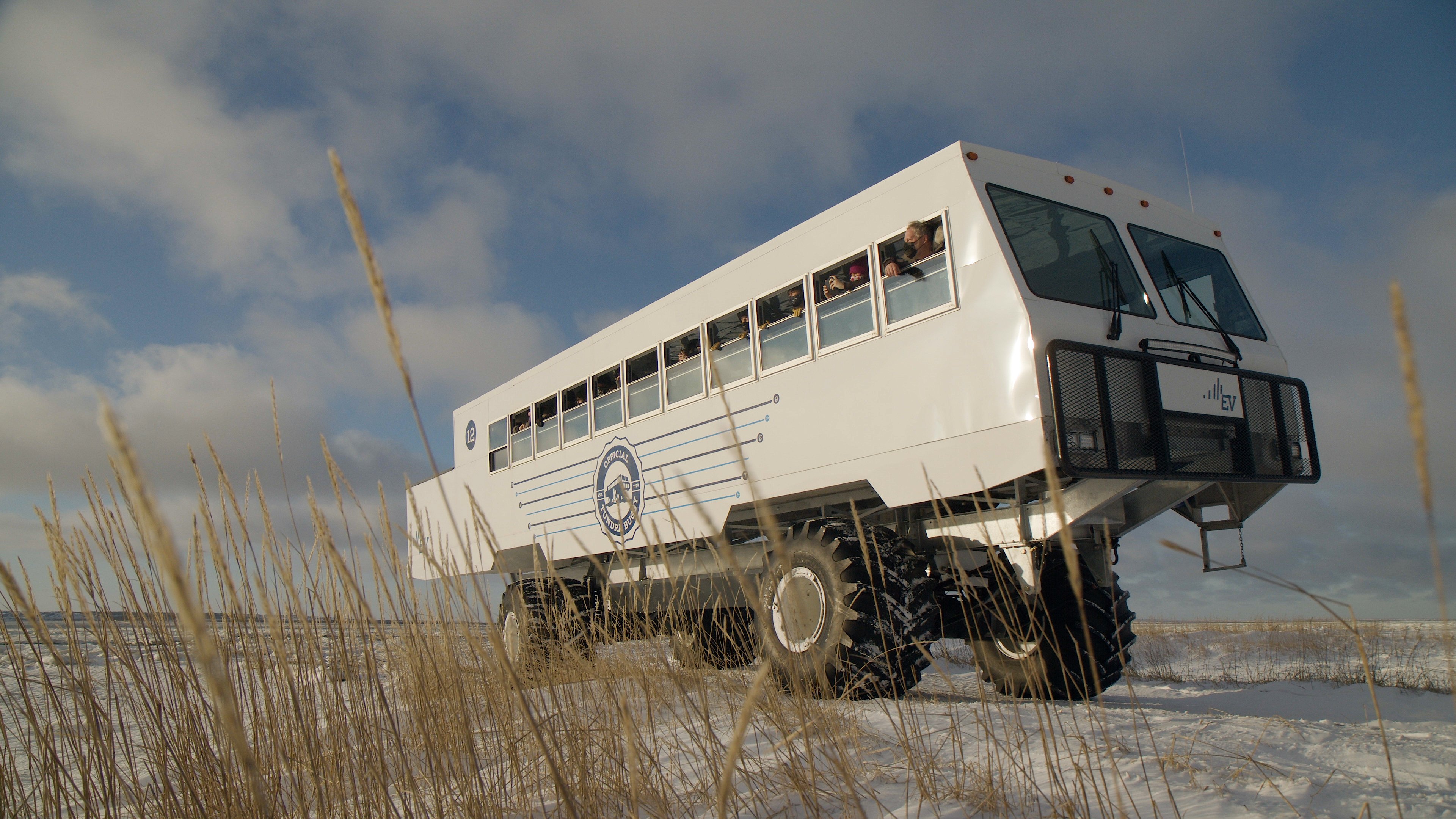 In August 2021 Frontiers North, supported by the Conservation and Climate Fund (Government of Manitoba) proudly unveiled the first EV Tundra Buggy® in collaboration with:
Red River College's Vehicle Technology & Energy Centre (VTEC)
Vehicle Technology Centre (VTCI)
Frontiers North was one of eight recipients across the Conservation and Climate Fund, which supports projects that incorporate actions to combat and adapt to climate change and protect the environment. This is part of a bigger picture in Manitoba's vision to become Canada's cleanest, greenest, most climate resilient province.
You can learn more about the launch and creation of our first EV Tundra Buggy here.
Converting the entire fleet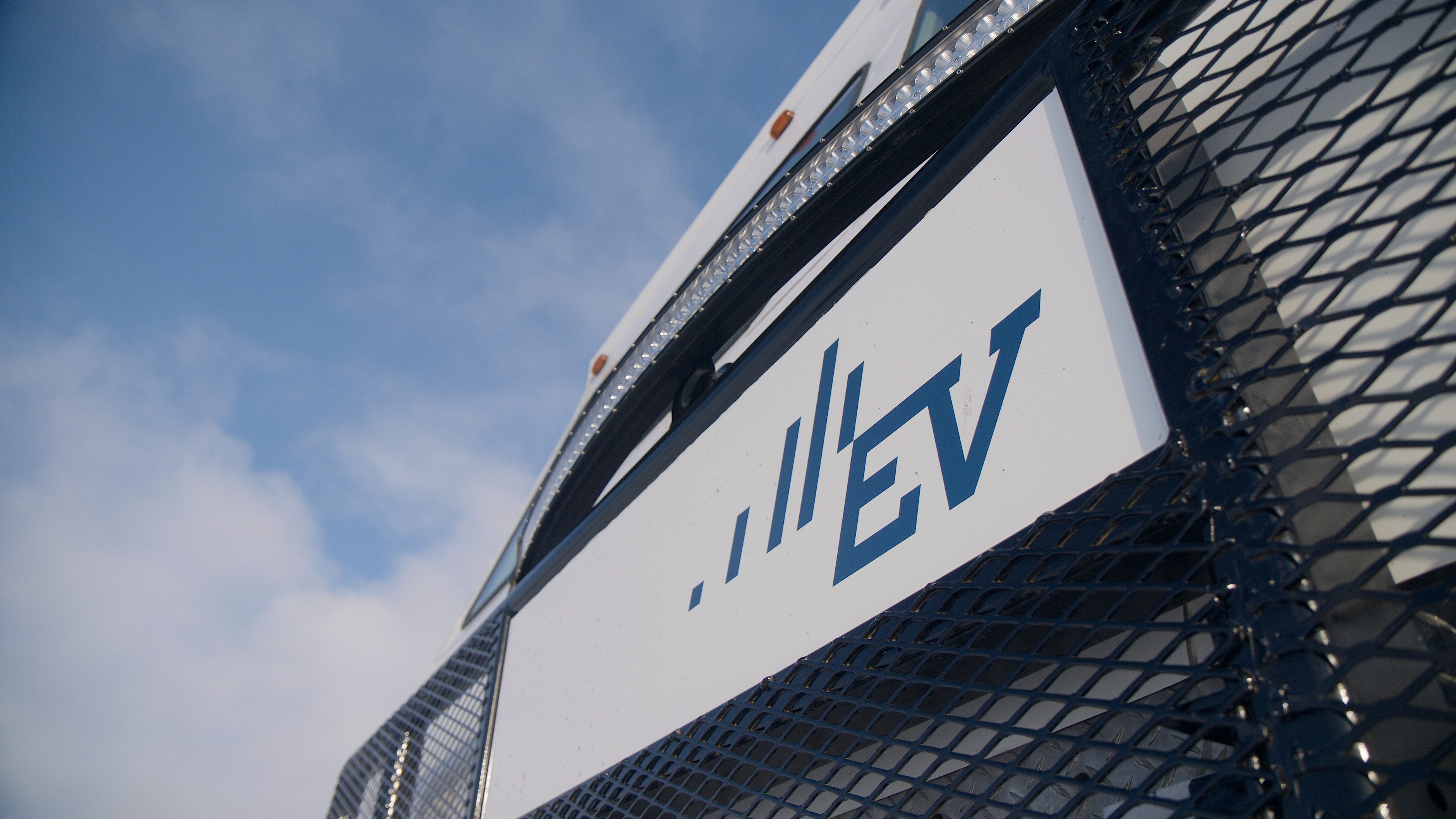 Frontiers North has an ambitious plan to convert our entire fleet of touring Tundra Buggies to EV by the end of the decade.
One of the company's goals is to continually seek out opportunities in our commitment to sustainability. Frontiers North strives to align with organizations that are like minded and continue to seek out opportunities that reduce their environmental impact. Frontiers North Adventures are proud to be a Certified Adventure Travel Operator.
Frontiers North Adventures considers it a privilege to share this special part of the world with guests and recognize the vulnerability of this environment and wildlife that inhabit it — especially polar bears. Over the past 20 years Frontiers North Adventures has:
Partnered with Polar Bears International (2000)
Established our Conservation Journey® trip franchise (2015)
Released an in-depth sustainability report. (2016)
Become a B Corp™
Currently as of 2023 Frontiers North has two EV Tundra Buggies in rotation of the guest touring fleet.
Certified B Corp™
B Corp™ is an internationally recognized certification that recognizes Frontiers North as a company that takes the extra steps needed to leave a positive impact on their travellers, employees and on the communities where they operate. B Corp™ status is reserved for companies that meet the highest standards of:
Verified social and environmental good.
Public transparency in self-reporting.
Legal accountability to balance profits and purpose.
Ev TUndra Buggy Statistics
50 km (31 mi) is the average range of our newest EV Tundra Buggy when fully charged — more than enough for a day out viewing wildlife in the Churchill Wildlife Management Area.
The EV Tundra Buggies have operated in cold temperatures of -50°C (-58°f) and below!
91.43 tonnes of greenhouse gas (GHG) emissions are estimated to be avoided by operating each EV Tundra Buggy over the course of an entire operating year.
The EV Tundra Buggies operate in all three touring seasons (winter, summer and autumn).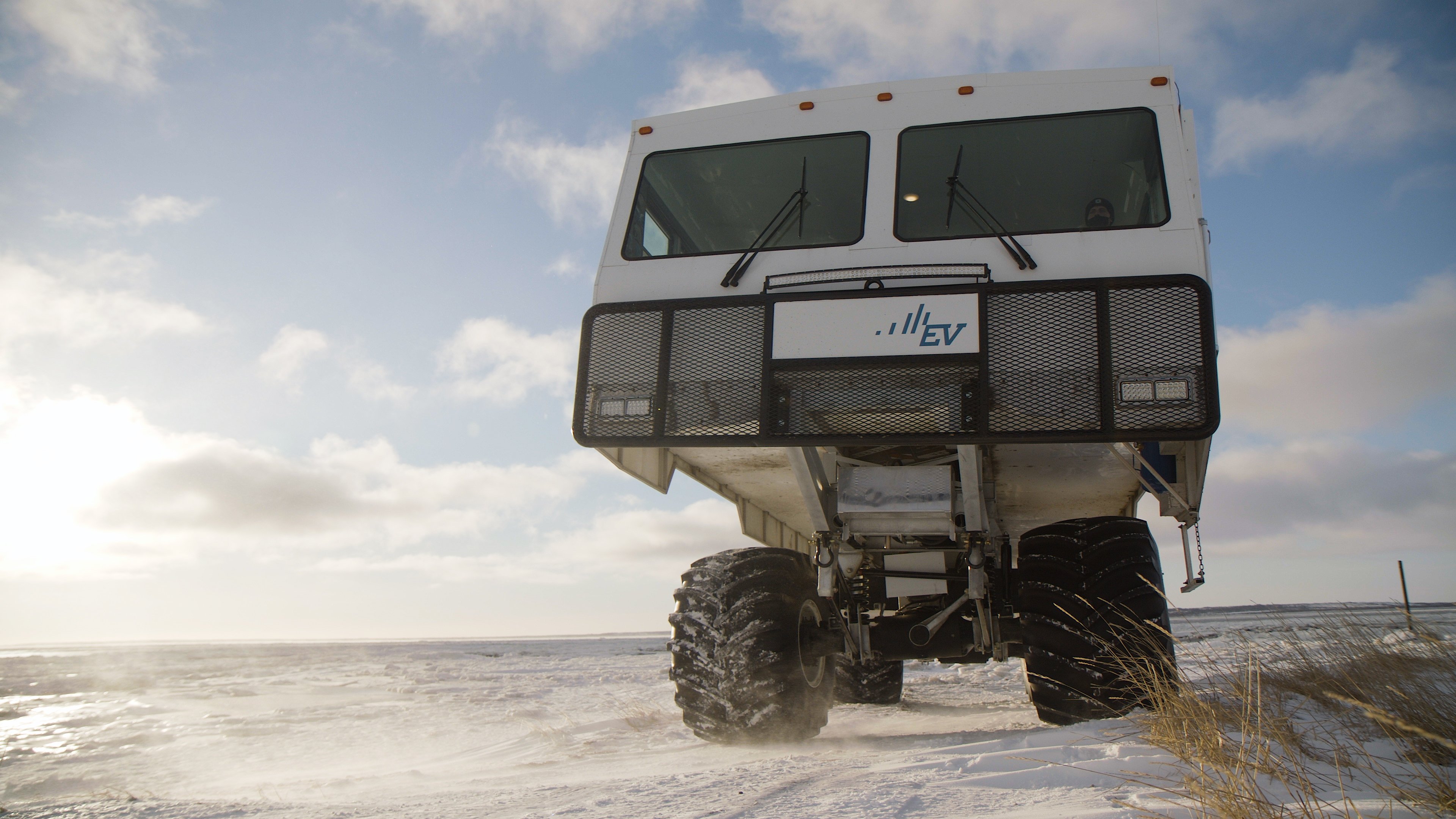 The purpose of the EV Tundra Buggy is to make it easier for machines and other distractions to fade into the background of any gust's wildlife experience in Churchill. Providing both guests and the wildlife a less invasive wildlife viewing opportunity in the Churchill Wildlife Management Area.