how this teen's first churchill summer experience created a lasting memory
A few years ago, my parents took me and my sister on a trip around the world. We traveled to exotic destinations, and had amazing experiences like hiking through the Machu Picchu ruins, birdwatching on the coasts of the Galapagos and snorkeling amidst coral castles in Samoa. Now, I can add another incredible story to that list: my journey to Churchill. I will remember Churchill like I recall other extraordinary places I have visited, as it is just that breathtaking. The wildlife to be spotted, the geographic and human history to discover and the overflowing culture; these things create the one-of-a-kind experience that is Churchill.
Churchill has no shortage of areas to explore and adventurous opportunities, like whipping through the woods, being pulled by a pack of mush dogs. The dogs followed Dave Daly's (Wapusk Adventures) commands perfectly, pulling us along the beaten trail through the Boreal forest.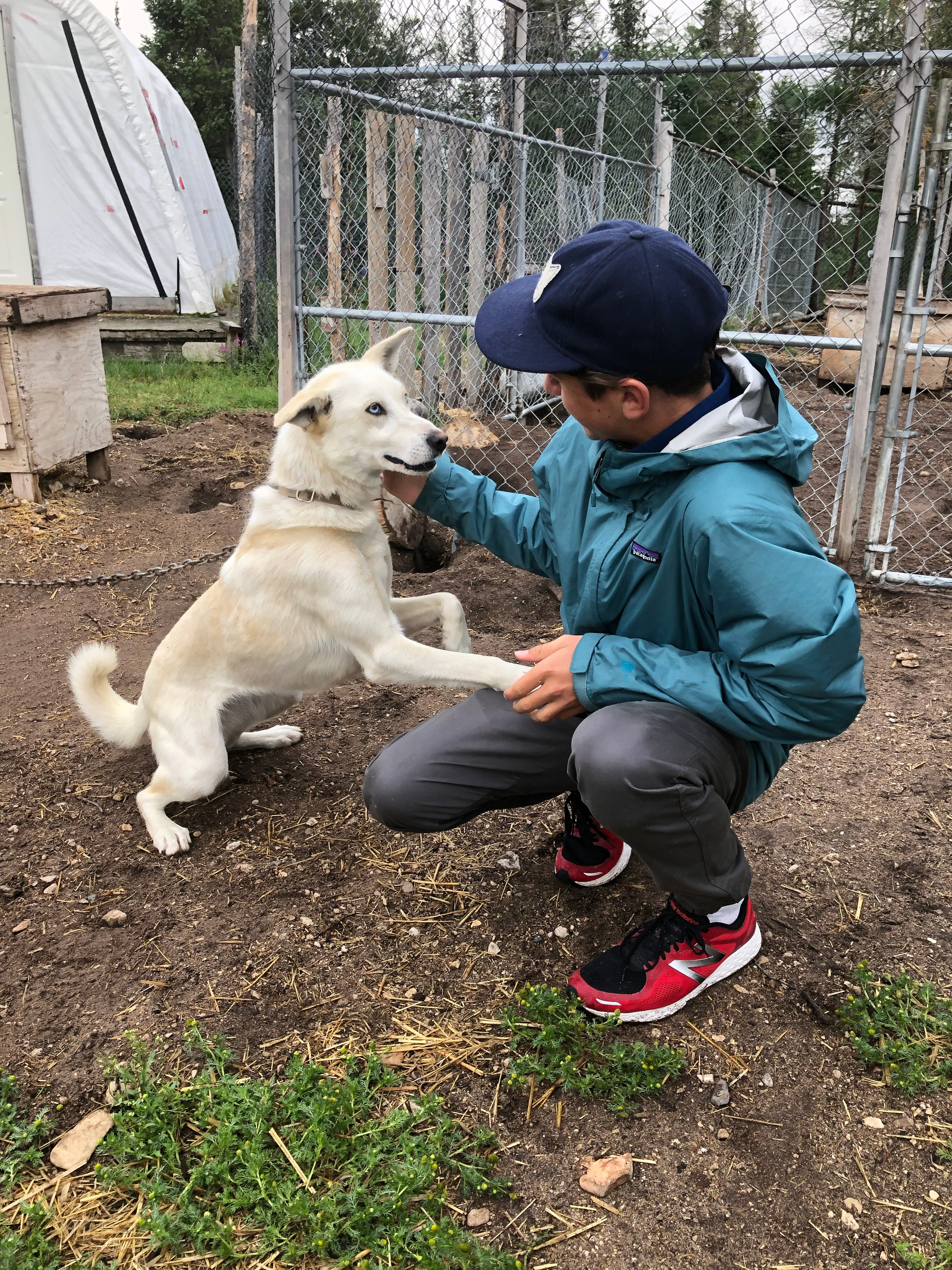 ©Daria Salamon
I also did many hikes, which were not as high-octane but a great way to explore the area. A coastal hike out from the beach at low tide was particularly great as it ended when we reached a massive shipwreck! The boat is called the Ithaka, and it is astounding. The sheer size of the ship was insane; huge pieces of metal could be found strewn around the vicinity, and part of the bowels had fallen off so we could see inside the rusted vessel!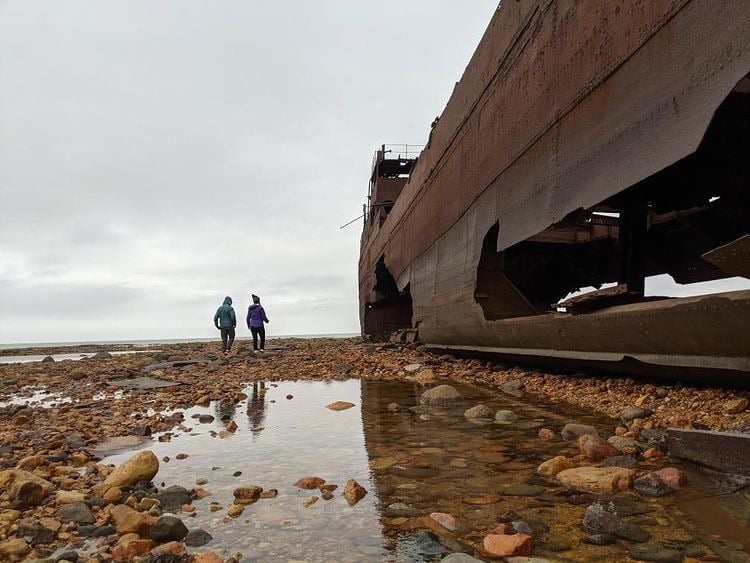 ©Daria Salamon
Another incredible aspect of the trip was the wildlife we encountered. The Tundra Buggy® took us out onto the rocky tundra around Churchill, a great place to see polar bears. Between flag trees and boulders the summer polar bears were napping in the sun, an easy tick on our tundra bingo card. There were tons of birds too, from small plover and ptarmigan to eagles sitting on washed up driftwood.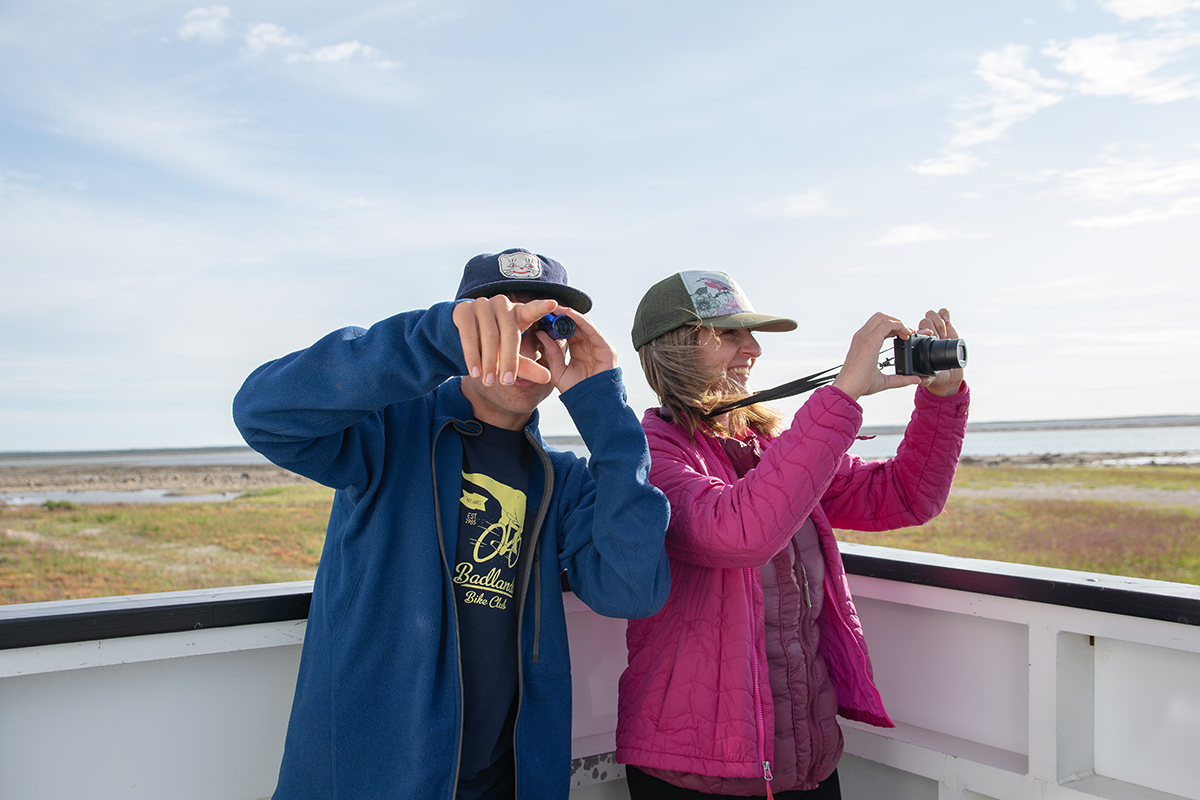 ©Abby Matheson
The Churchill River is full of beluga whales, and I think kayaking in the waters with them was an unforgettable experience. The guides gave me tips on how to attract the whales, like flitting my paddle in the water like a feather, and soon enough I had four or five belugas the size of my kayak tailing me.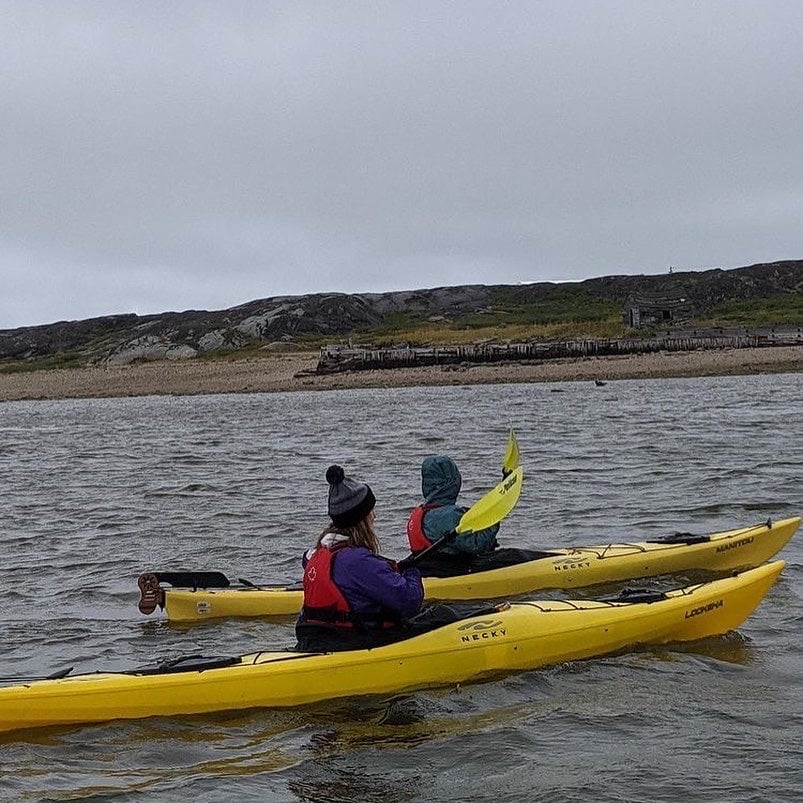 ©Daria Salamon
There is also really rich culture in Churchill. I got to watch a presentation by a local trapper, where I learned a lot about the trapper's lifestyle and how the seasons and climate change affect his livelihood. Living in a city, I do not know much about trapping, and it was an eyeopener on this way of life. I even got to set off a few traps! Dave from Polar Bears International House, a conservation center, gave us an interesting presentation on how the disappearing sea ice is impacting the polar bear population on the planet.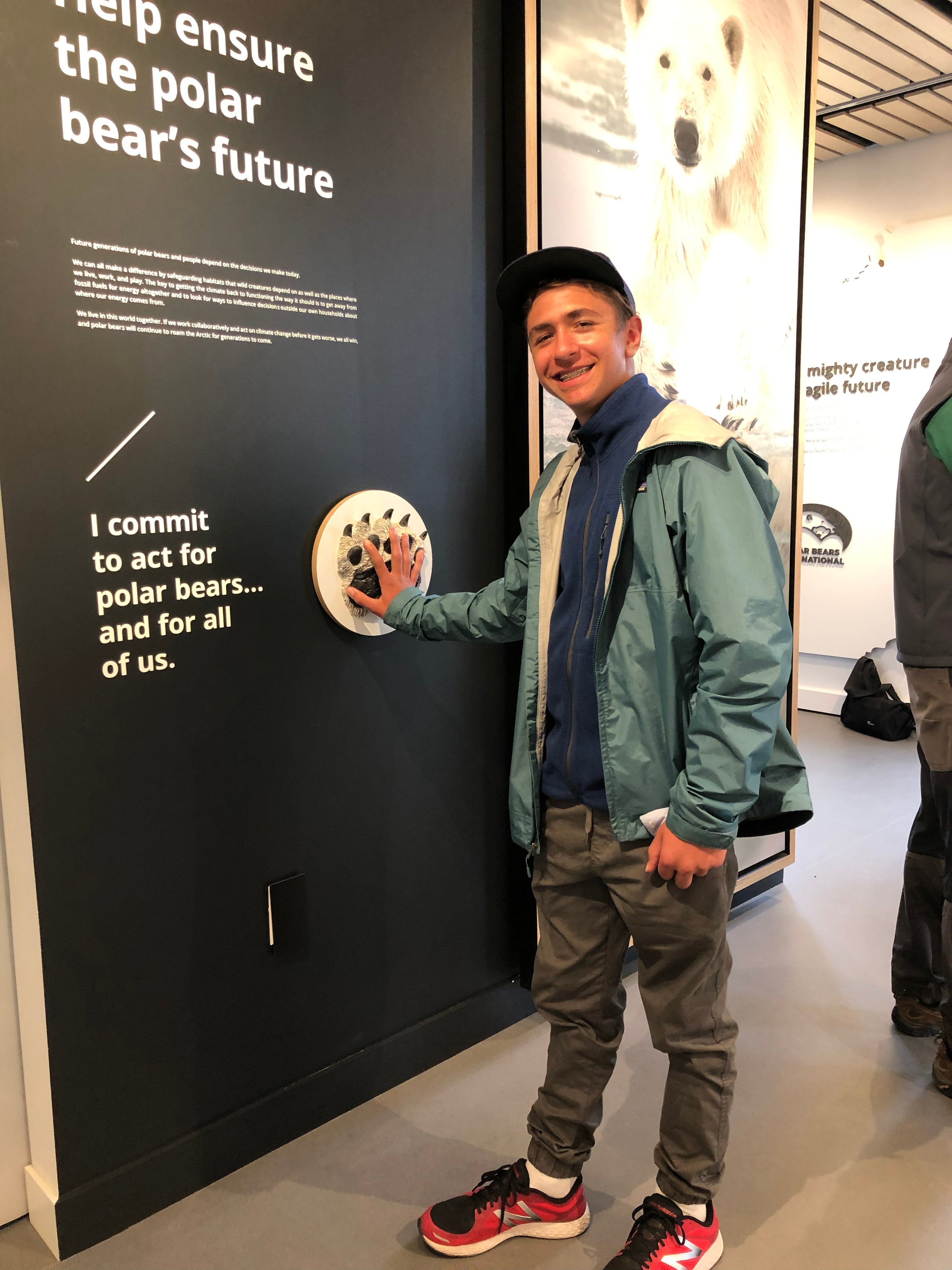 ©Daria Salamon
One of my personal favorite parts of the trip was a driving tour of Churchill, stopping at many iconic spots like the Polar Bear Holding Facility (known as polar bear jail to the locals), old weather station, and abandoned rocket range. These sites illustrate the history of Churchill, how rebounding has occurred around the town. It was so cool to hear about its past and I didn't even realize how much I was learning. The Itsanitaq Museum is chalk-full of small carvings and artifacts, each telling a unique story of Inuit culture. These carvings are primarily made out of soap stone and serpentinite, but are so intricately carved they look like butter.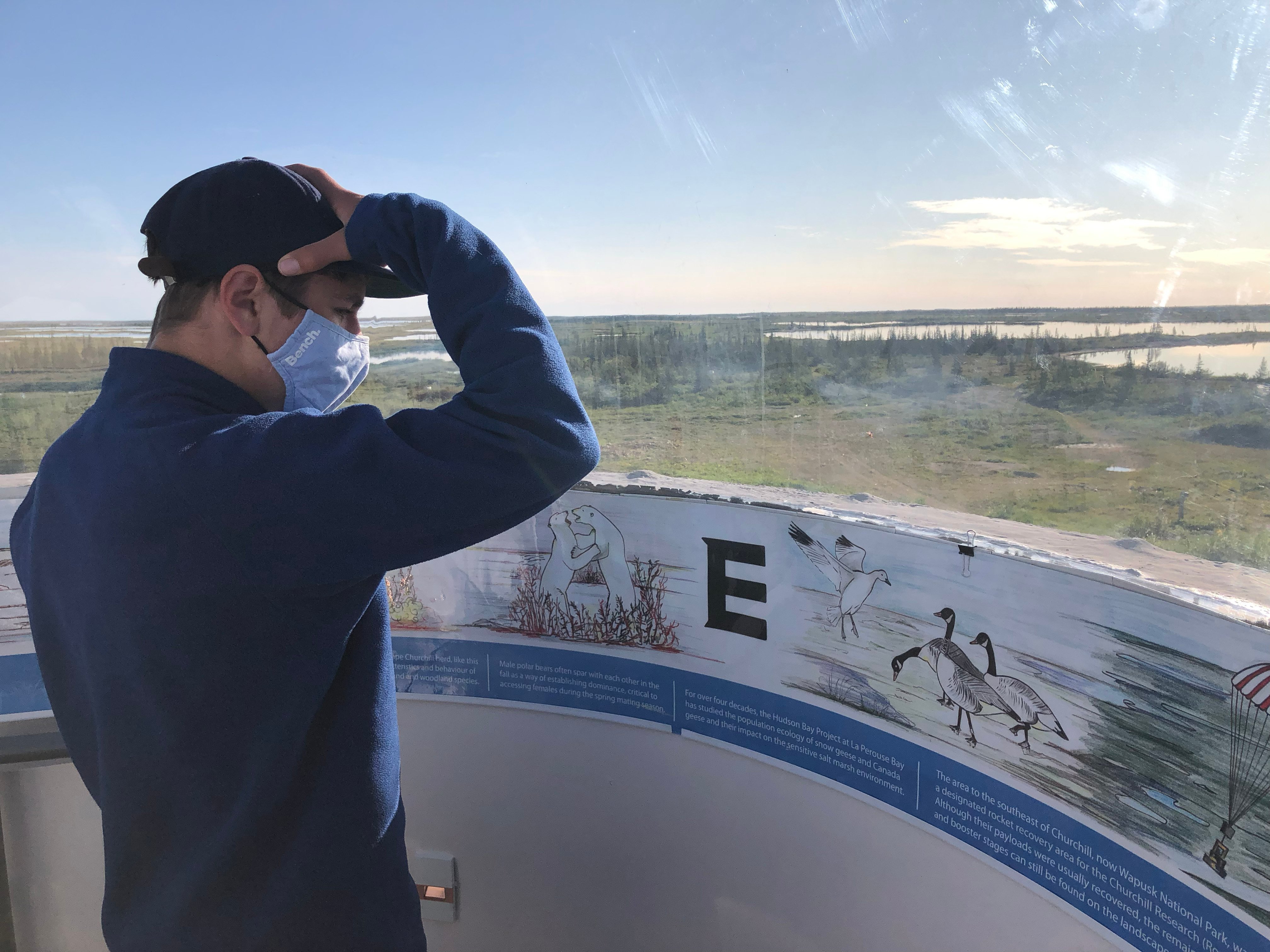 ©Daria Salamon
Tons of murals can be found all around Churchill - from purely artistic to having powerful messages. One of my personal favourites was the 'Know I'm here' mural because of its message, size and dramatic style. You can see it when leaving for the airport, a simple reminder to remember that Churchill's people and culture exists. But once you have visited, I can honestly say, it is not a place you will soon forget!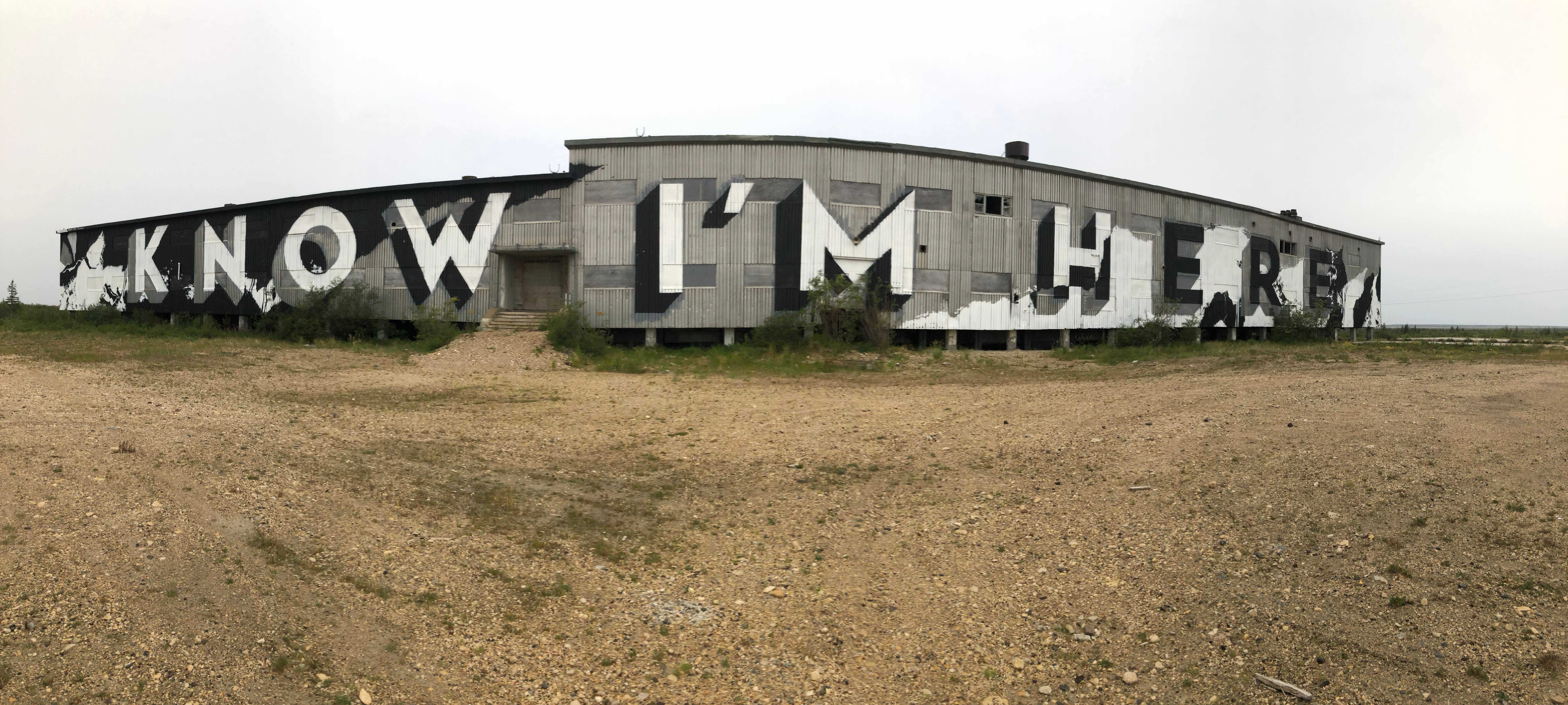 ©Daria Salamon
Ready to join the adventure in Churchill, Manitoba next summer?
Header Image: ©Abby Matheson