Have you been searching for the perfect gift idea this holiday season? We have compiled the ultimate gift guide to make your holiday shopping easier this year. So take a look and cross those hard-to-buy-for people off your holiday shopping list!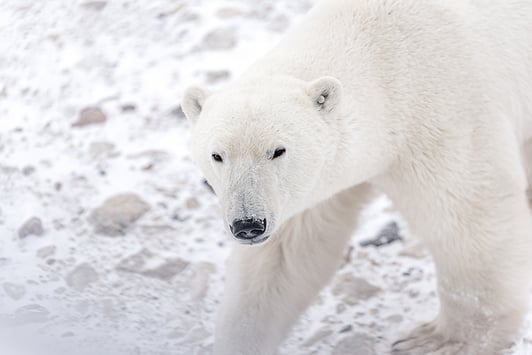 Photo ©Abby Matheson
What better place to send the person who is always looking for adventure than to the Polar Bear Capital of the world? Our Subarctic Discovery: Polar Bears adventure is the perfect way to embark on a one-of-a-kind experience in the iconic landscape of Canada's North. Outings on a Tundra Buggy® into the Churchill Wildlife Management Area will satisfy their thrills and Churchill's rich history and culture will tickle their curiosity. This unique northern adventure is sure to be a bucket list destination for the adventurer in your life.
If you know someone who would love the gift of photographing the northern lights, it is time to send them to Churchill. Churchill lies directly beneath the auroral oval, making it one of the best places on Earth to view the northern lights. Do you know what that means? Churchill is also one of the best places on Earth to photograph the northern lights! Our Photo Adventure: Northern Lights in Churchill trip gives photographers four nights in Churchill to capture the aurora in locations so remote and so unique, their photographer friends will never hear the end of it. They will also be accompanied by a Photo Specialist Guide who can help them capture the pictures of their dreams.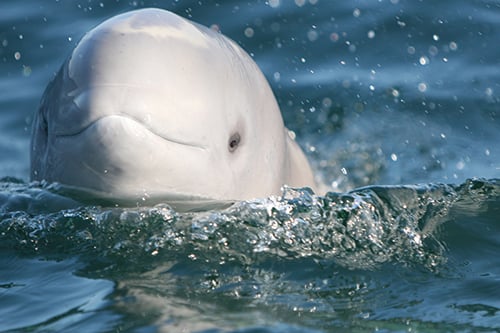 Photo © Belinda Fitzpatrick
For that person in your life whose passion for wildlife and conservation runs deep, a Frontiers North Conservation Journey®: Beluga Whales is made for them! This exclusive tour combines field education and adventure to create a unique opportunity to experience Churchill's coastal waters with leading beluga whale researcher and marine mammal scientist, Dr. Valeria Vergara. These tours were created for guests to experience the incredible wildlife of Canada's North and inspire them with this simple truth: there are easy, tangible steps we can each take in our daily lives to protect these vulnerable species and the habitats they rely on. Here are three reasons why our Conservation Journey trips would make a special gift.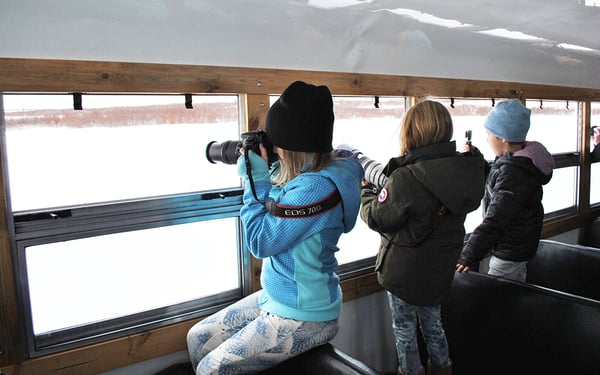 Photo © Brandi Hayberg
Is your family full of adventurous and curious animal lovers? We have the gift that your kids won't stop talking about—a family adventure in the Polar Bear and Beluga Whale Capital of the World! Frontiers North offers summer and autumn family adventures that focus on kid-friendly programming and wildlife viewing. Explore Canada's North together in an unforgettable family experience that will fascinate you and the kids. These tours provide a fun and educational journey in Canada's North that are bound to create memories that last a lifetime.
Pack up your bags and your kids, it's off to Churchill we go!
Got a safari lover in your family? Surprise them with a wildlife-packed Canada's Big Five Safari to see bison, moose, black bear, polar bear and beluga whale. It's the perfect chance to see some of Canada's most magnificent wildlife set right in their natural habitat. Not only will the incredible wildlife fill up their camera-roll, but the stunning rolling hills of Riding Mountain National Park and the vast beauty of Churchill's tundra will remain forever in their heart—they don't call Manitoba "Canada's Heart Beat" for nothing!
Make the foodie in your life's jaw drop with Dan's Diner tickets, a culinary experience that will dazzle their taste buds and vision. Located on the frozen bank of the Churchill River, Dan's Diner is a remote culinary experience truly like no other. An evening at Dan's Diner starts with a ride in an official Tundra Buggy® across the frozen landscape to a remote location where guests indulge in a multi-course meal set right beneath the dancing northern lights. With panoramic windows and skylights for aurora borealis viewing during dinner, Dan's Diner is the coziest and tastiest way to experience the northern lights.
7) Gift Cards

– for the PERSON WHO LIKES CHOICE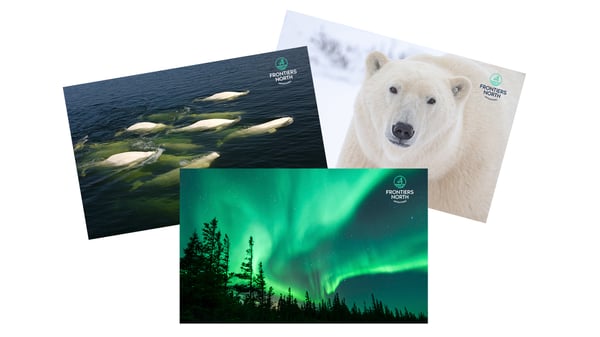 We offer gift cards that can be used at a variety of different businesses, perfect to give to the person who you just don't know what to get. They can choose to use their gift card towards a Frontiers North Adventures trip, Dan's Diner culinary experience, gifts and apparel at the Fifty Eight North gift shop or a Tundra Buggy adventure.
Click here to visit our gift card page!
8)Looking for gifts that give back?

– Adopt a polar bear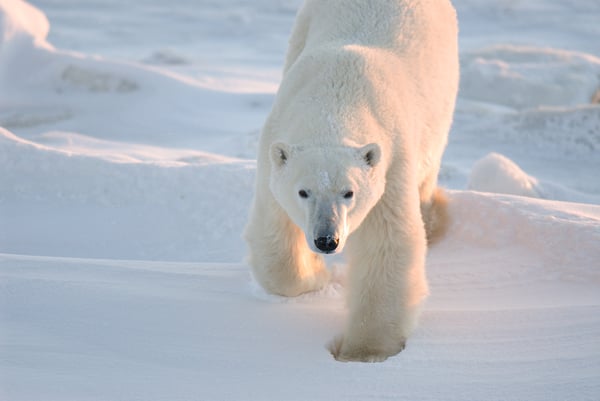 Photo © BJ-Kirschhoffer
Polar Bears International is the only conservation organization whose sole passion and focus is on polar bears. Their research and work relies on donations from giving people like you. Visit their adoption page to make a symbolic adoption of a polar bear that will help real polar bears in the wild. By adopting a bear, you'll support their research, education and action efforts.
9) Shop local

– Get your holiday gifts right in churchill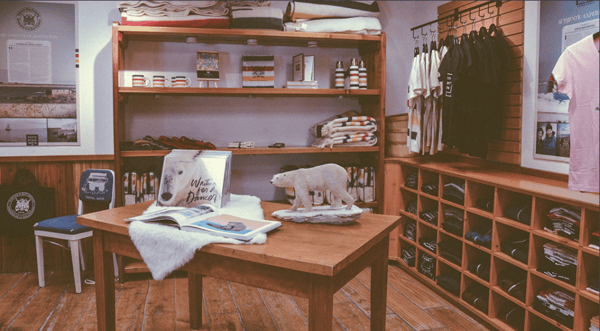 Shop right in Canada's North this holiday season at Fifty Eight North gift shop. If you are in Churchill and looking for the perfect gift, Fifty Eight North has you covered with Churchill, Manitoba and other Canadian crafted northern-themed gift wear. There is something for everyone from Canada Goose jackets, handmade jewelry, and local prints at Fifty Eight North.
Give your gifts with confidence
We are a Certified B Corp® which is an internationally recognized certification that recognizes Frontiers North as a company that takes the extra steps needed to leave a positive impact on our travellers, on our employees and on the communities where we operate. B Corp status is reserved for companies that meet the highest standards of:
Verified social and environmental good.
Public transparency in self-reporting.
Legal accountability to balance profits and purpose.
Interested in learning more about churchill?
Header Photo © Mike Gere