We've compiled the ultimate gift guide from our Trip Collection to help you cross those hard-to-buy-for people off your holiday shopping list!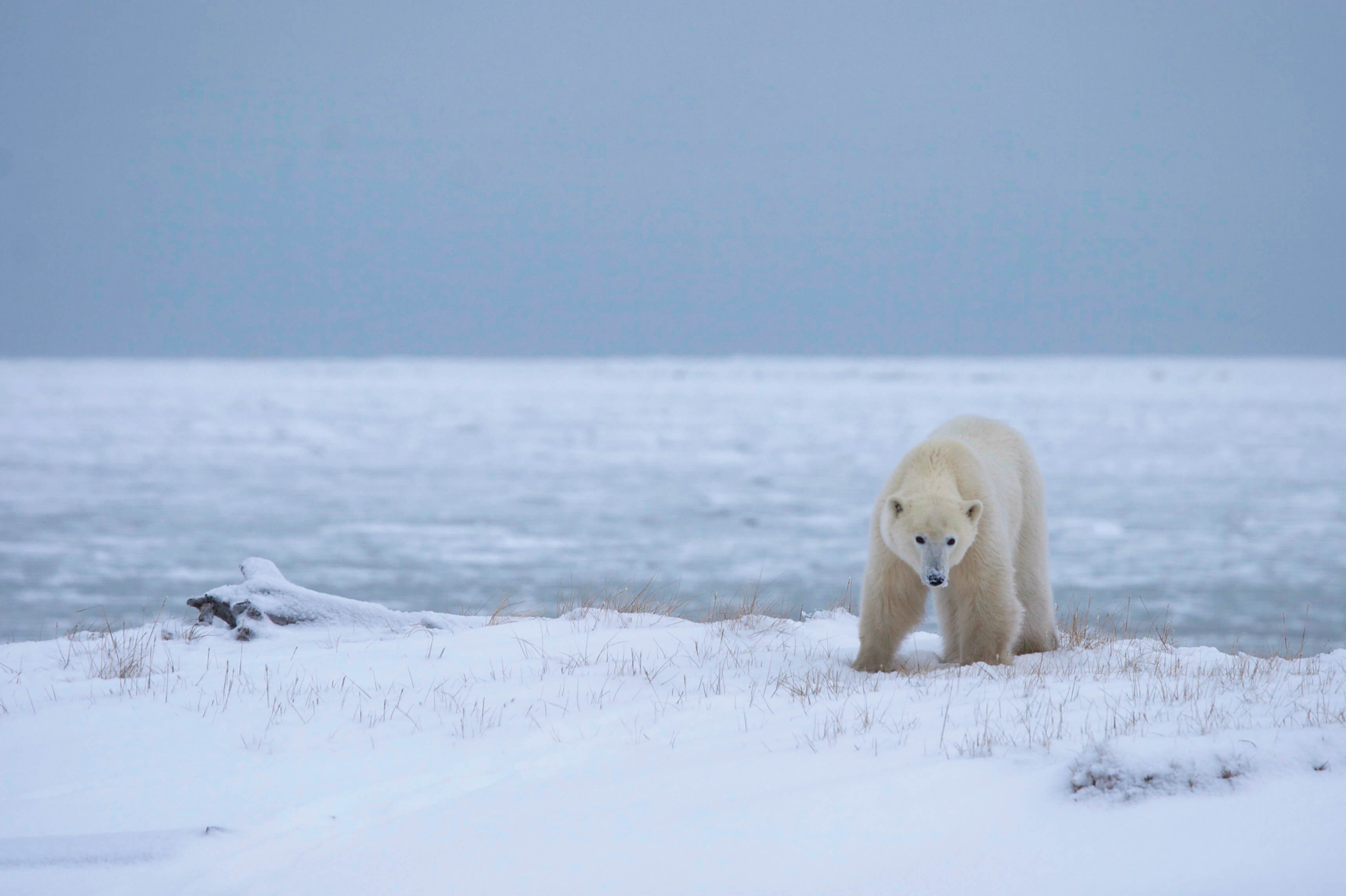 For that person in your life whose passion for wildlife and conservation runs deep, a Frontiers North Conservation Journey® is made for them! These tours were created for guests to experience the incredible wildlife of Canada's North and inspire them with this simple truth: there are easy, tangible steps we can each take in our daily lives to protect these vulnerable species and the habitats they rely on. Together, our actions can make a difference and ensure these animals are conserved for future generations to see.
Got a safari lover in your family? Surprise them with a wildlife-packed Canada's Big Five Safari to see bison, moose, black bear, polar bear and beluga whale. Not only will the incredible wildlife fill up their camera-roll, but the stunning rolling hills of Riding Mountain National Park and the vast beauty of Churchill's tundra will remain forever in their heart—they don't call Manitoba "Canada's Heart Beat" for nothing!
Churchill lies directly beneath the auroral oval, making it one of the best places on Earth to view the northern lights. Do you know what that means? Churchill is also one of the best places on Earth to photograph the northern lights! Our Photo Adventure: Northern Lights in Churchill trip gives photographers four nights in Churchill to capture the aurora in locations so remote and so special, their photographer friends will never hear the end of it.
For the person in your life who travels to new places to seek out new culture, look no further than our Classic Churchill Polar Bear Adventure. This Churchill hotel-based adventure lets you experience the excitement of polar bear viewing from a Tundra Buggy®, then explore town to take in its fascinating culture and charm. Highlights include: a visit to the Itsanitaq Museum, home to a large collection of Inuit artifacts including traditional carvings and kayaks; the Parks Canada Visitor Centre, featuring in-depth displays revealing the history of Churchill, dating back to the fur trade era and beyond; and dog sledding with a local musher who shares his interpretation of the traditional northern sport.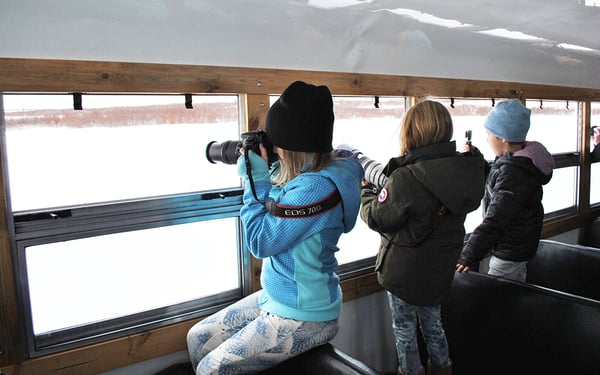 Photo © Brandi Hayberg
Is your family full of adventurous and curious animal lovers? We have the gift that your kids won't stop talking about—a family adventure in the Polar Bear and Beluga Whale Capital of the World! Frontiers North offers summer and autumn family adventures that focus on kid-friendly programming and wildlife viewing. These tours offer a fun and educational journey in Canada's North that are bound to create memories that last a lifetime.
Pack up your bags and your kids, it's off to Churchill we go!
Want to wow your favourite foodie? Give them the gift of true culinary adventure with Dan's Diner tickets during aurora season. Journey by Tundra Buggy® to the frozen river's edge, indulge in a multi-course meal with fellow travellers and watch the northern lights come to life right from your table.
Can't travel next year?
shop churchill from home!
Wish you could give a little piece of Churchill to a loved one this year? Now you can! Fifty Eight North, Churchill's go-to boutique store, is now on Etsy for your shopping pleasure. Browse cozy sweaters, holiday ornaments and more!
Looking for gifts that give back?
Polar Bears International is the only conservation organization whose sole passion and focus is on polar bears. Their research and work relies on donations from giving people like you. Visit their adoption page to make a symbolic adoption of a polar bear that will help real polar bears in the wild. By adopting a bear, you'll support their research, education and action efforts.
Need More Gift Inspiration?
Header Photo © Mike Gere