The Junior Canadian Ranger Program offers young people in remote and isolated communities across Canada a unique opportunity to participate in a variety of fun and rewarding activities in a formal setting. Under the supervision of the Canadian Rangers, these young Canadians (ages 12 to 18) become active and engaged citizens of their local communities.
There are currently more than 3,400 Junior Canadian Rangers in 125 remote and isolated communities across Canada, including in Churchill.
"The goal of this program is to help young people in the community by building their skills and at the same time learn about tourism which has come to be a big part of life in Churchill," said Tricia Schers, Frontiers North's Communications and Marketing Manager. "Hopefully we'll help the young people to build their skills and perhaps inspire them to consider tourism as a future career option."
Throughout October and November members of the Frontiers North staff provided workshops on public speaking and presentation skills that culminated in a day spent on a Tundra Buggy where members of the Junior Rangers gave presentations that focused on life in the remote community of Churchill.
"This is a great community initiative that Frontiers North is proud to help facilitate, providing growth and leadership opportunities to Churchill youth," said John Gunter, Frontiers North's President and CEO.
Approximately a dozen members of the Junior Rangers in Churchill participated in the program developing presentations, many incorporating their own personal stories on topics about life in Churchill and delivering them to their peers.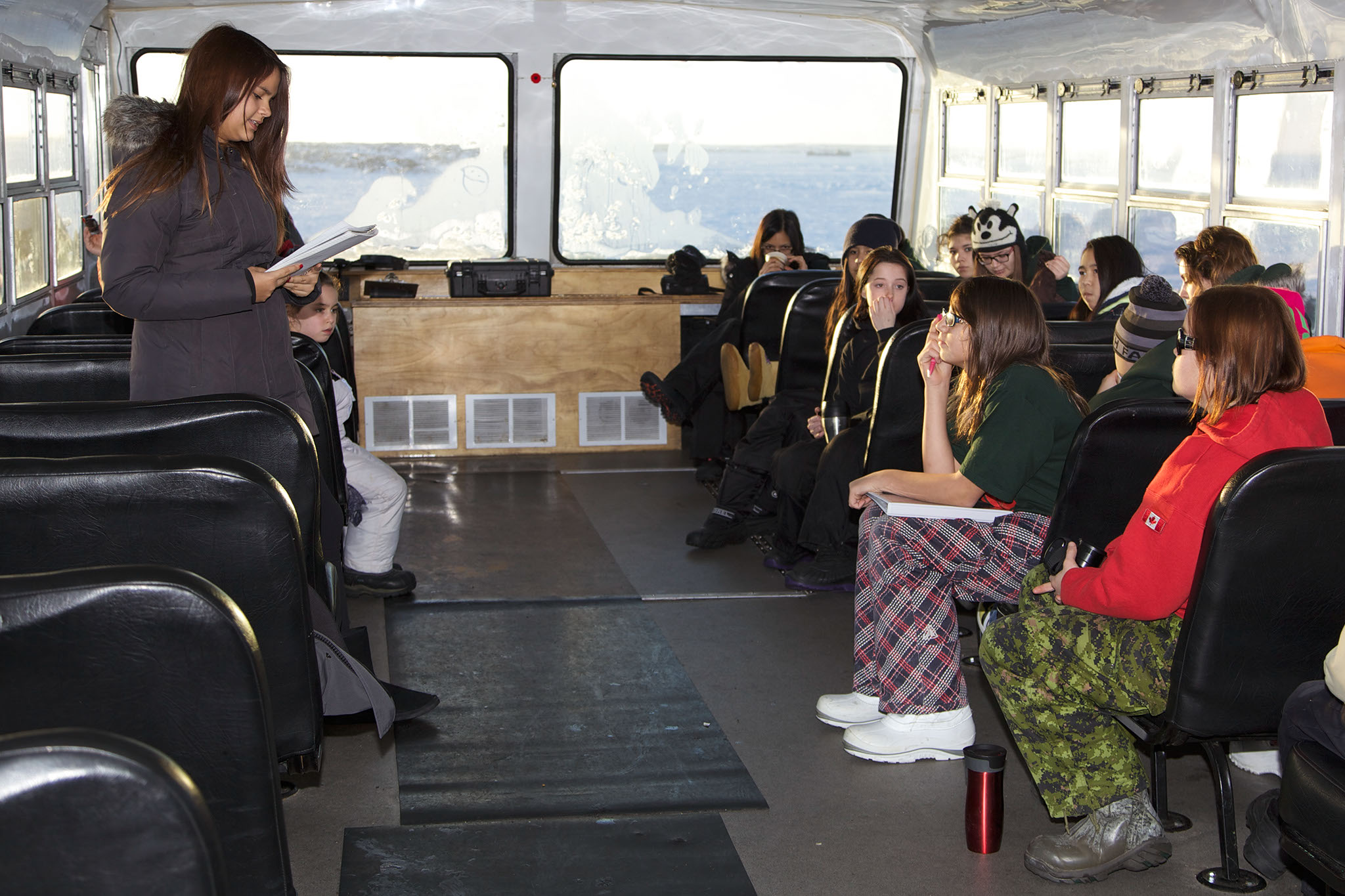 Churchill's Jr Rangers spend the day on a Tundra Buggy® practicing public speaking.