planning an epic canadian adventure? Add Churchill to your itinerary!
If you've been thinking about exploring Canada, then you know there are some quintessential experiences that you can find here: iconic wildlife, beautiful landscapes, ice and snow - just to name a few.
What you might not know is that Churchill, Manitoba has all the iconic Canadian experiences that you are looking for!
Whether you're carving the slopes of the Canadian Rockies, taking in the history and culture of Canada's East Coast or spending time in the vibrant city of Winnipeg (named one of "The World's Greatest Places of 2021" by TIME), you should consider adding Churchill to your travel itinerary.
Did you know that you can fly to Churchill from multiple departure cities with Frontiers North Adventures? For many years, Winnipeg, Manitoba has been the gateway to experiencing Churchill; but now we are excited to offer new ways to access Canada's North with departures from Calgary, Alberta and Montreal, Quebec.
Not convinced? Here's just a few reasons why Churchill, Manitoba should be on your Iconic Canada travel wishlist.
Incredible Wildlife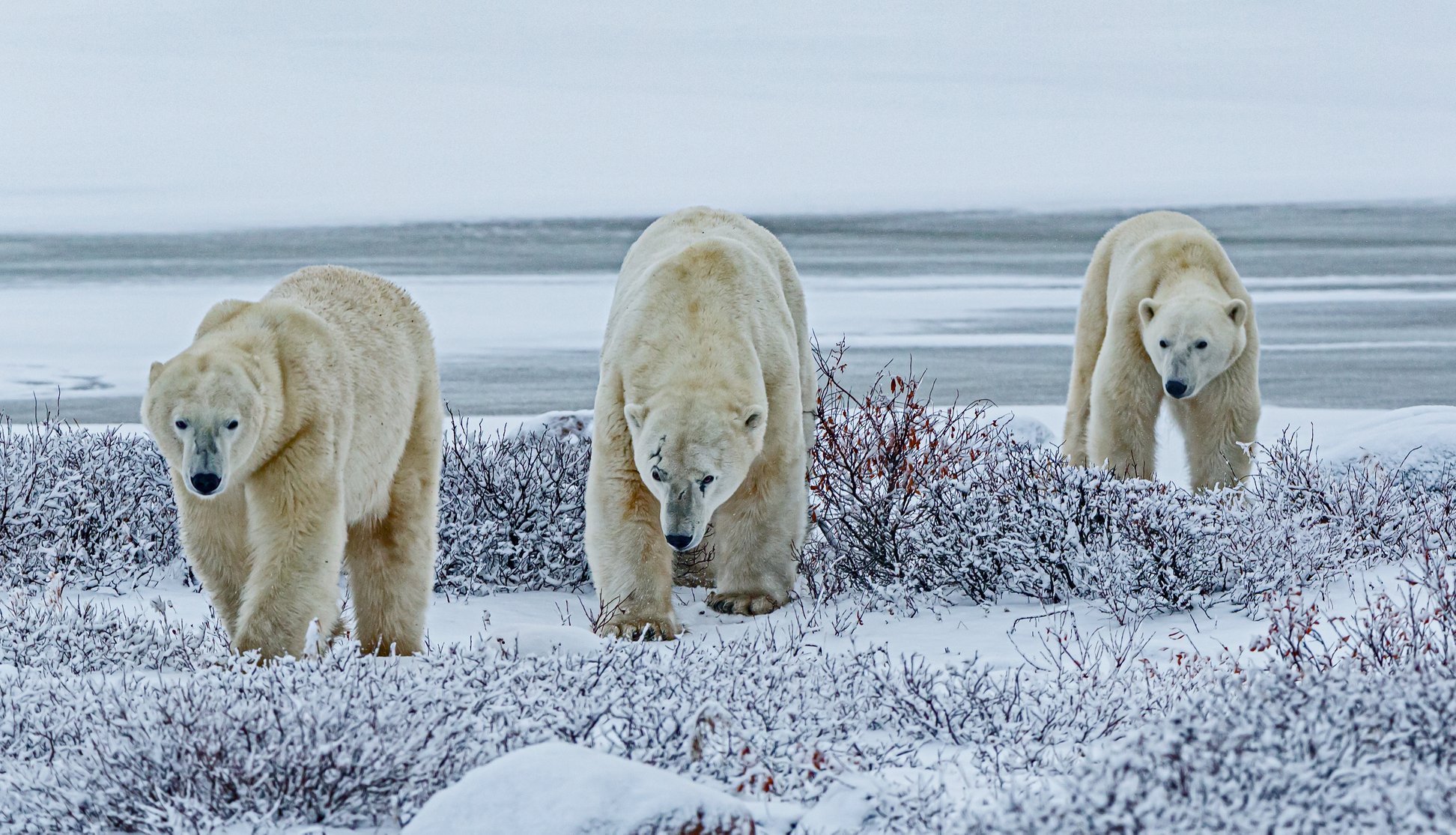 ©Sjaak Klaassenn
Saying that Churchill has incredible wildlife is an understatement to say the least. In fact, as both the Polar Bear and Beluga Whale Capital of the World, Churchill gives visitors amazing viewing opportunities both on land and on the water.
The summer months bring dozens of species of birds, caribou, foxes, hares and polar bears into the Churchill Wildlife Management Area (CWMA) where colourful blooms cover the vast landscape. The warm summer weather also brings thousands of beluga whales into the fresh waters of the Churchill River to give birth, feed and interact with each other.
In the autumn, as the tundra turns from yellows and browns to blues and whites, the arctic animals put on their winter coats and polar bears play as they await the forming of the Hudson Bay ice. An autumn Tundra Buggy® excursion in the CWMA seeks out incredible northern wildlife such as ptarmigan, arctic fox and hare, gyrfalcon, snowy owl and, of course, Churchill's famous polar bears.
Natural Wonders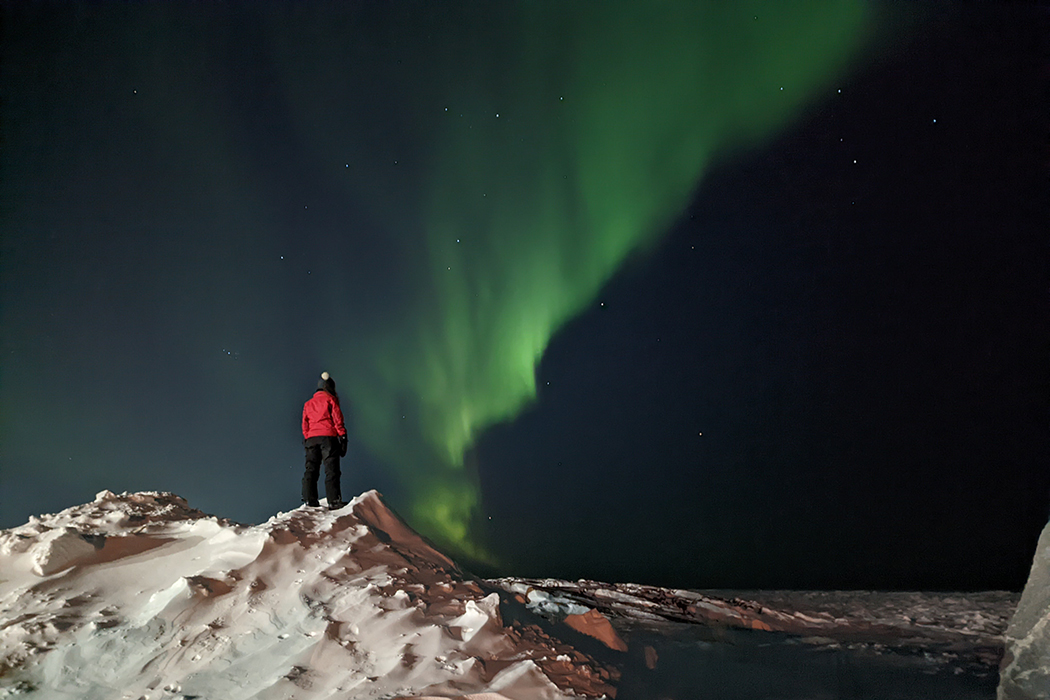 ©Emilie St. Pierre
Mount Everest, Victoria Falls, the Great Barrier Reef… these are just a few of the "Seven Natural Wonders of the World" that travelers from around the globe seek out. Did you know that one of Churchill's most awe-inspiring phenomena is also included on this list?
Churchill is located directly under the Auroral Oval making it one of the best places on earth to witness the Aurora Borealis, also known as the Northern Lights.
During the winter months of February and March the dark skies light up with streaks of green and purple in a light show that only Mother Nature can create. With a multitude of amazing viewing locations, Churchill puts on a light show like nowhere else on earth.
Amazing Landscapes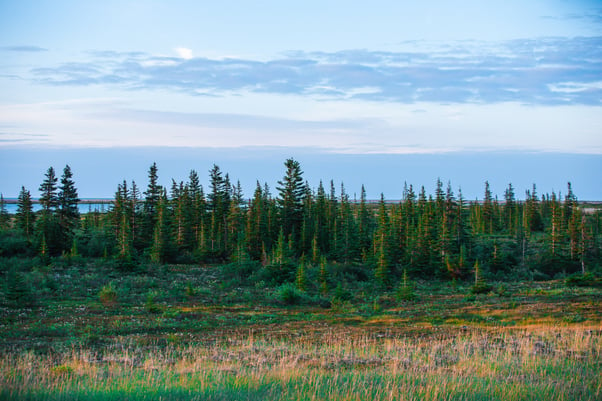 ©Abby Matheson
Visitors to Canada are often looking to experience the beauty of the great Canadian landscape - lofty mountains, rolling hills, expansive valleys and picturesque waterways. Churchill might not have the epic peaks of the Rockies or the crashing waters of Niagara Falls, but it does have amazing landscapes that will take your breath away.
Churchill sits in the epicentre of three important converging biomes; the subarctic tundra, the boreal forest, and the Arctic ocean. Each of these biomes provide amazing views that will leave visitors in complete awe of the beauty of Canada's North regardless of the season.
Winter provides the perfect snow-dusted boreal forest backdrop for snowshoeing and dog sledding during the day and the vast icy expanse of the frozen Churchill River for northern lights viewing at night.
Summer visitors will be delighted in the colourful blooms and bushy willows covering the tundra and the rolling blue waves of the Hudson Bay as the tide comes into the flats where polar bears roam.
Autumn is an ever-changing colour palette as the reds, yellows and browns of the tundra are overcome by icy blues and bright whites as winter begins to take hold. As the Hudson Bay turns to ice, the vastness of this incredible winter landscape spreads as far as the eye can see.
Winter Wonderland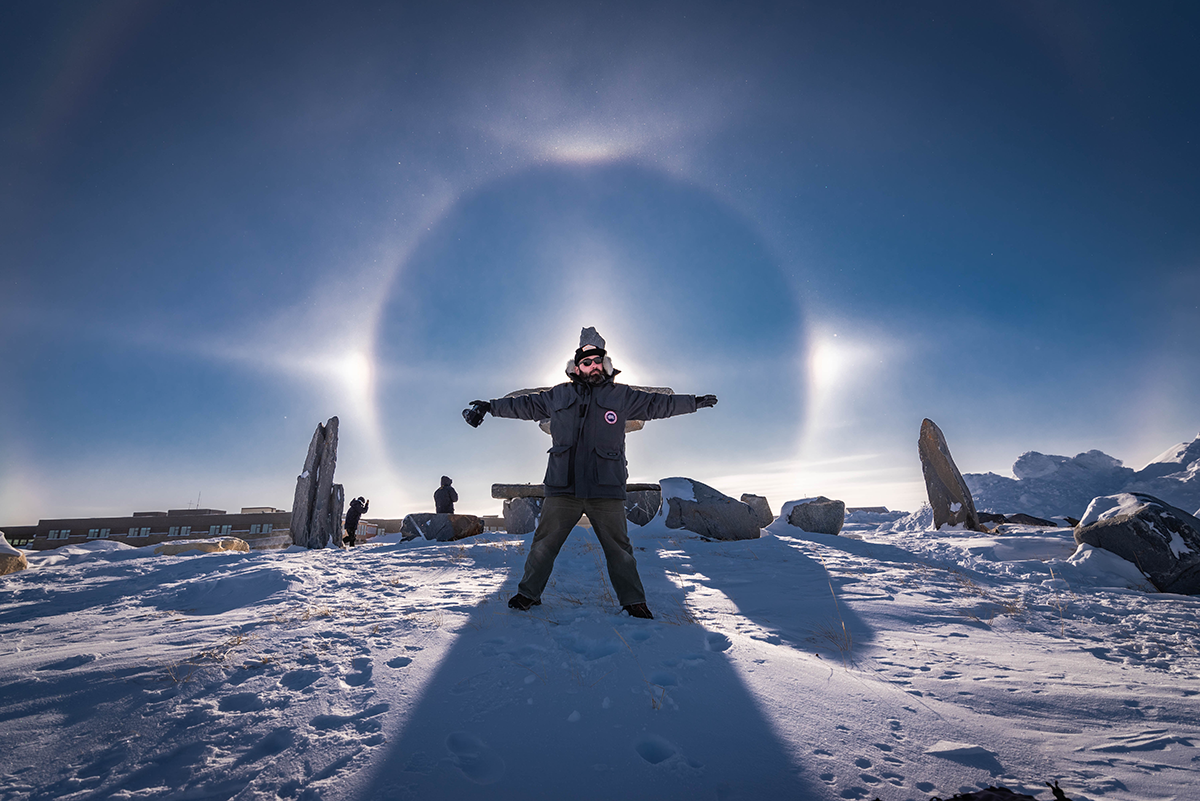 ©Mike Gere
Perhaps your Canadian travel goal is to experience all that a Canadian winter has to offer. For many travellers coming to Canada, a Canadian winter is unimaginable, especially if you're coming from the southern hemisphere.
When it comes to winter landscapes and activities, Churchill has all the makings of a classic Canadian Winter Wonderland:
Snowshoeing amongst snow-covered spruce and frozen rivers? ✅
Dog sledding through tufts of fluffy snow in the boreal forest? ✅
Making snow angels as the northern lights dance above? ✅
Bragging rights to prove that you're tough enough to withstand -30˚C temperatures? That's up to you! (We can provide you with the best Canadian-approved winter gear to keep toasty and warm.)
For these reasons, and many more, Churchill should be on your list of must-see Winter Wonderlands.
how CAN I add churchill to my ADVENTURE?
Ready to add these iconic Churchill experiences to your Canadian itinerary?
You can now fly direct to Churchill from any of these departure cities with Frontiers North: Calgary, Alberta; Montreal, Quebec; or Winnipeg, Manitoba.
Check out our adventures to see which one is right for you! Or, you can contact one of our Adventure Planners for more information.
Header image ©Jim Baldwin