Tundra Buggy 12 goes electric! The first of its kind, but not the last!
Hi! I'm Tundra Buggy 12 and I am kind of a big deal! You see, I am the first in the Frontiers North Adventures fleet to be converted to an EV (Electric Vehicle) and I am paving the way for all my Tundra Buggy friends to become electric. It sounds like a big goal, but Frontiers North is aiming to convert all of my Tundra Buggy buddies to electric by 2030 and I know we can do it!
But first, you might be wondering: what is a Tundra Buggy? A Tundra Buggy is a big vehicle where humans can view wildlife safely. When I say big, I mean big! The height from the bottom of the wheels to the top a Tundra Buggy is 4 meters — that's taller than a basketball net, but shorter than a giraffe!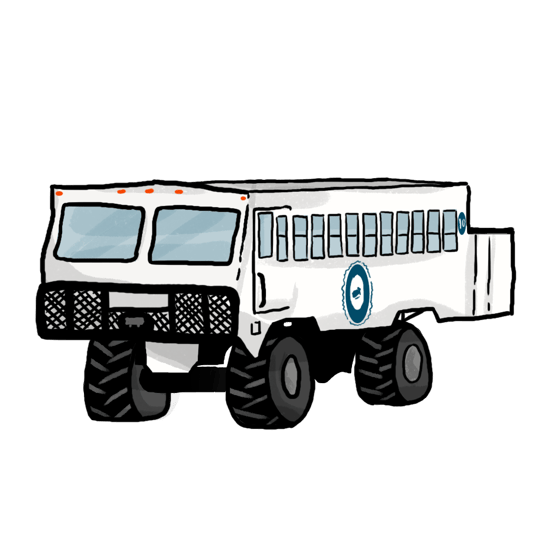 Image ©Frontiers North Adventures
By turning me electric we are going to see a lot less emissions — of the gas variety, which is great! It's also less noisy, not to mention, less stinky! But most importantly, reducing greenhouse gas emissions is one of the biggest ways to help the environment.
My pals at Frontiers North Adventures have done other things that help them towards their goal of helping the environment. I am not going to mention all of them, but my favourite two are: partnering with Polar Bears International (PBI) in 2002 and becoming B-Corp certified in 2020. PBI focuses on trying to make sure polar bears can live long and healthy lives. PBI does a lot, including live streaming from the tundra through program called: Tundra Connections, setting up polar bear cams which allows people around the world to see polar bears in real time and setting up programming and education for all ages. The second thing Frontiers North Adventures did was to become B-Corp certified, which means they are adhering to guidelines that are created to keep our Earth healthy and full of life for years to come.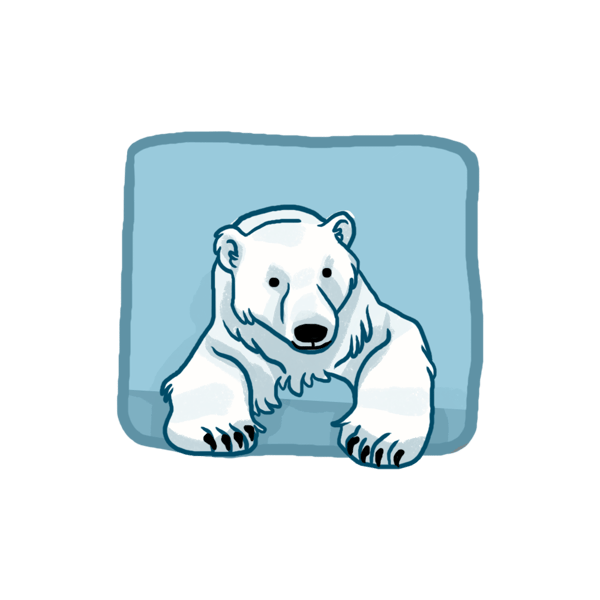 Image ©Frontiers North Adventures
But back to me, Tundra Buggy 12. How did I become the first EV Buggy? Well, like many things it came down to teamwork. First the Government of Manitoba provided my friends at Frontiers North Adventures some extra money known as a grant. Using this grant Frontiers North teamed up with Red River College's Vehicle Technology & Energy Centre (VTEC) and the Vehicle Technology Centre (VTCI). The students at Red River College are really smart and were able to determine that an electric engine from a city bus would be strong enough to power me. The clever students re-purposed that city bus electric engine and the rest is history! I made my debut in Churchill on November 20, 2021 and I even got to see a few polar bears!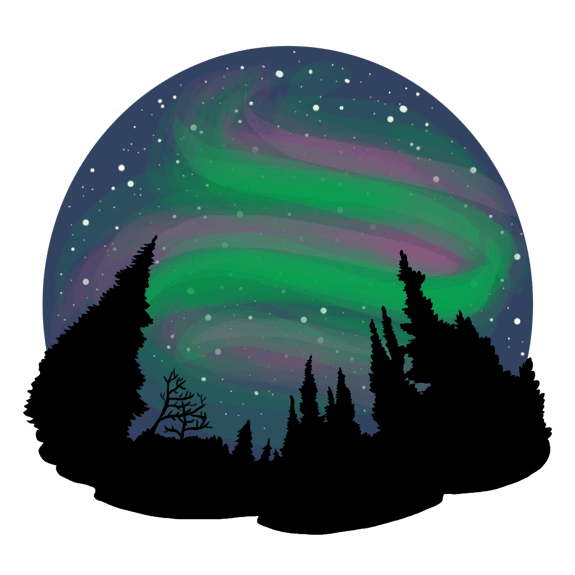 Image ©Frontiers North Adventures
In the winter I had the chance to drive beneath the northern lights, let me tell you, the northern lights are amazing! They are are like nothing I have ever seen. There were beautiful colours, mostly green, but sometimes purples and reds and I learnt through a Frontiers North interpretative guide that different colours are cause by different gasses in Earth's atmosphere — so cool!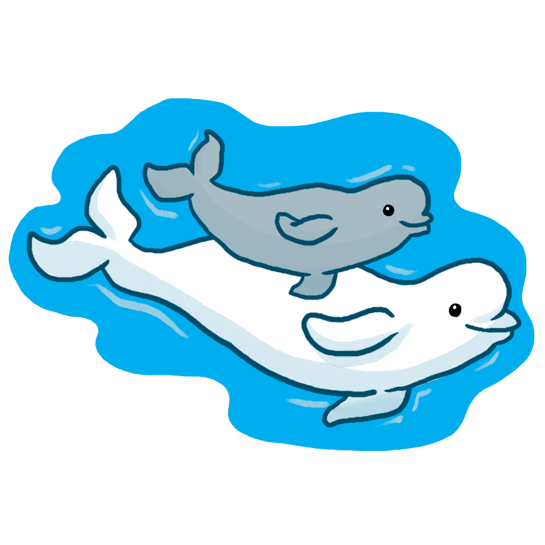 Image ©Frontiers North Adventures
In the summer I look forward to being out, searching for all the interesting animals, birds and beautiful wildflowers that are in Churchill. Visitors might even be able to see beluga whales in the distance from the back deck of Tundra Buggy 12!
Interested in adventures that are kid approved? Check out some of our Family Learning Adventures.
Header Image ©Handcraft Creative