Meet some of our northern lights people! These are members of our team who could be accompanying you throughout your northern lights adventure, helping to make it the exceptional one-of-a-kind experience of your dreams! Each of our northern lights people bring something unique to the trip—from local perspectives, to culinary expertise and photography advice, and so much more.
Mike Gere
Photo Specialist Guide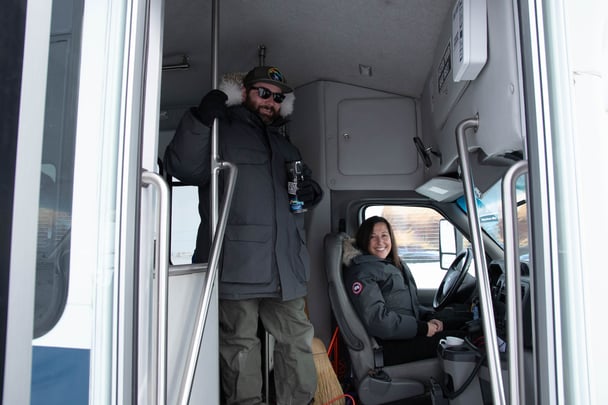 Mike Gere (left ) and Jessica Burtnick (right) ©Abby Matheson
Capturing the radiance of the northern lights through the lens can be a daunting task. However, a Photo Specialist Guide like Mike Gere is right there alongside guests on a Photo Adventure: Northern Lights in Churchill trip to share his years of experience capturing the essence of the northern lights in stunning photographs to cherish for years to come. Part of the beauty of Churchill is the unpredictable nature of the weather and elements, and our Photo Specialist Guides have experience navigating how to get excellent captures even in the unpredictable weather of the North.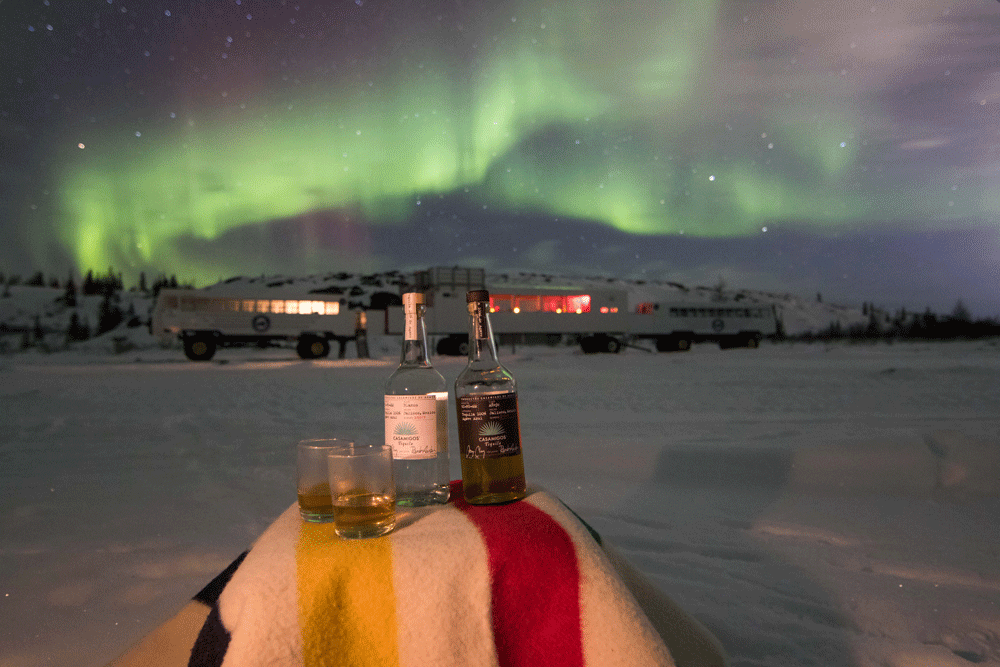 ©Mike Gere
Dave Daley
Sled Dog Musher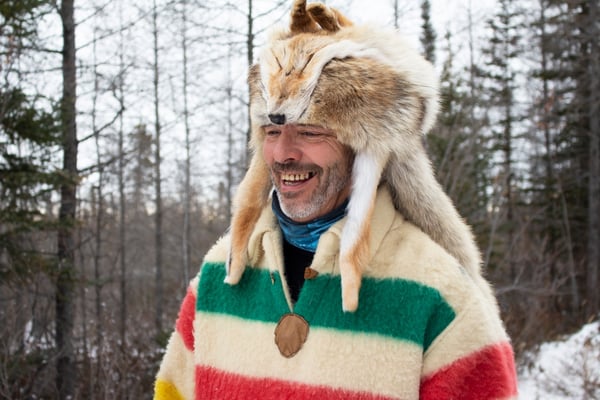 ©Madeline Grant
Racing through the Churchill boreal forest on the back of a dog sled with eight eager canines bounding through the snow ahead is about as authentic as a Churchill winter experience can get. Learn first hand from local "Big Dog" Dave Daley and his team the art of dog sledding and feel first hand the passion from this family-operated business. Your sled dog musher will help you experience the Churchill ride of a lifetime.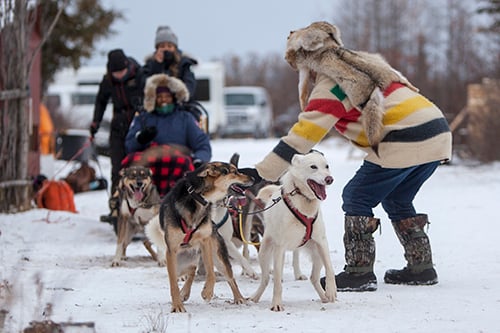 ©Jessica Burtnick
Jim Baldwin
Tundra Buggy Driver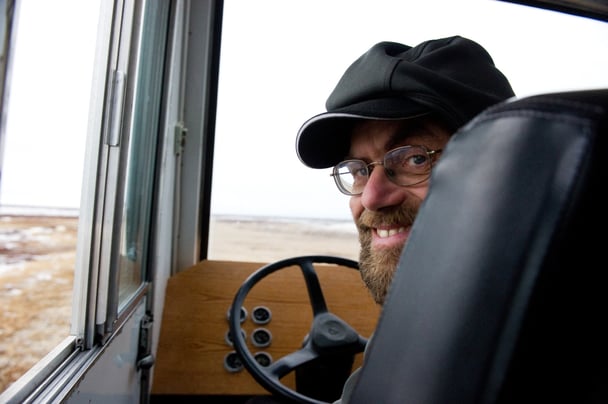 ©Frontiers North Adventures
Navigating through the harsh winter terrain of the frozen Churchill landscape is best left to those with experience. Many of our Tundra Buggy® drivers know the Churchill landscape like the back of their hand, having many years of experience traversing across it, transporting guests on their northern lights adventures. With years of experience comes some of the best stories to be shared; Tundra Buggy drivers such as Jim Baldwin have witnessed the northern lights with guests for over a decade!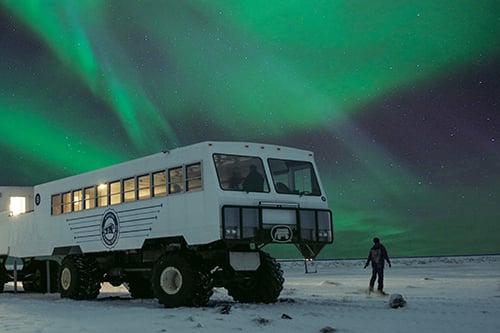 ©Frontiers North Adventures
Jessica Burtnick
Interpretive Guide
©Jessica Burtnick
A skilled guide will have all your best interests at heart to ensure the best possible experience for you. Our Interpretive Guides are familiar with the weather and climate in Churchill, and are there to ensure your trip runs smoothly. That means if an element of your trip gets rescheduled or delayed due to weather, your guide is there to figure it out! An Interpretive Guide such as Jessica Burtnick has years of experience and is familiar with the culture, wildlife and history of the Churchill area. She has some great stories to tell about the aurora borealis and Churchill, too. So if you want in on some of the secrets of the North, get ready to strap on your snowshoes alongside one of our interpretive guides for a serene walk through the boreal forest you won't soon forget.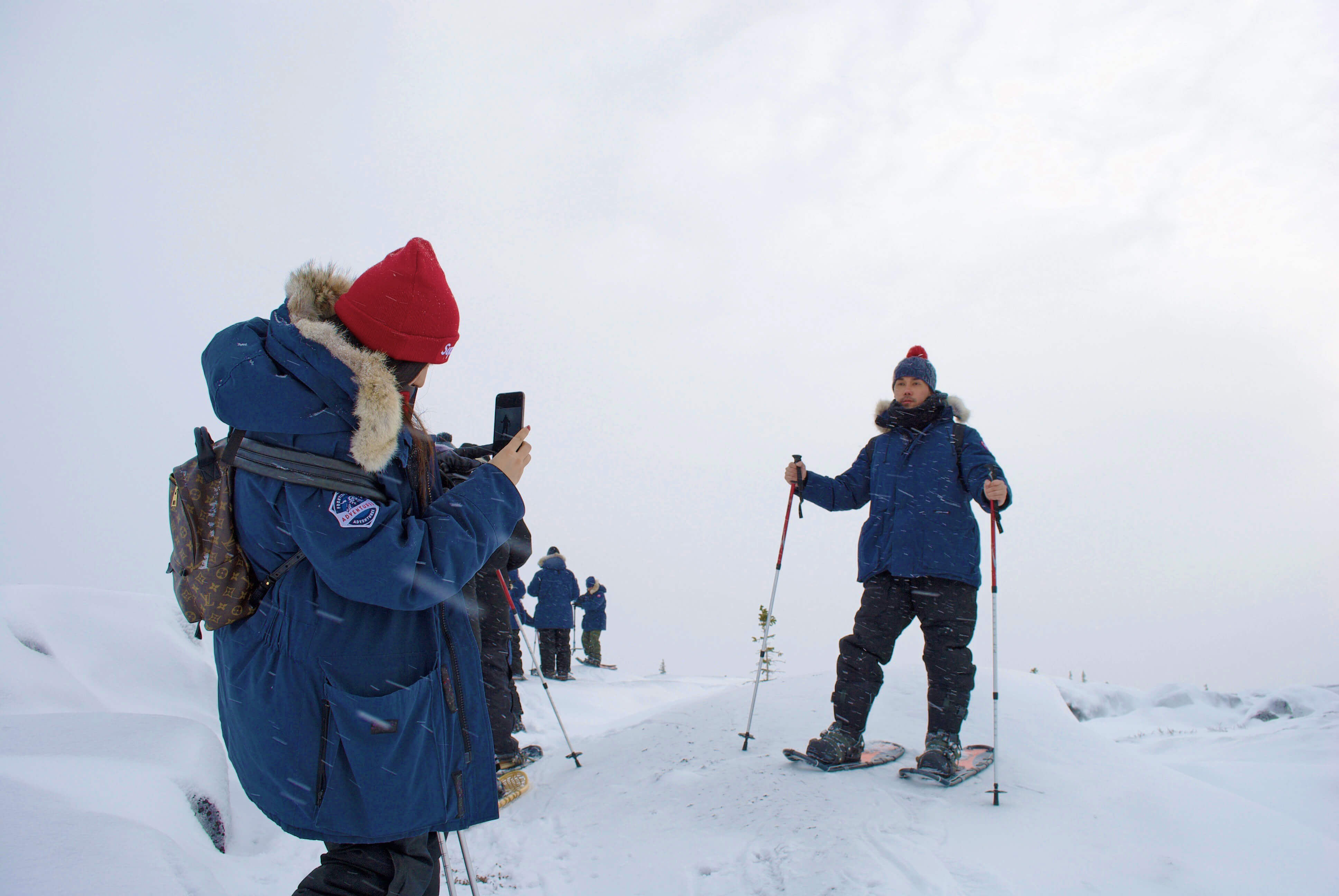 ©Brandi Hayberg
jared fossen and paul eccles
Dan's Diner chefs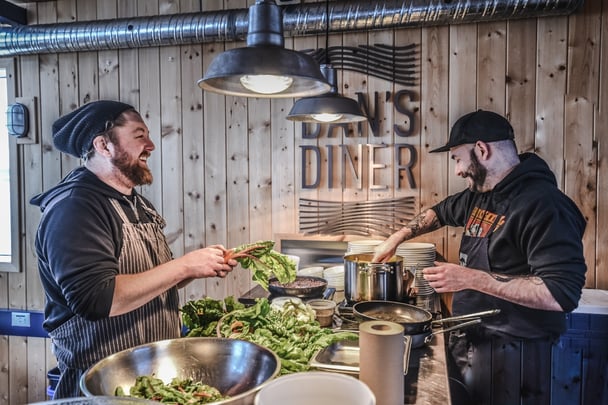 ©Abby Matheson
Accompany the visual feast of the northern lights with a feast for your taste buds prepared by your personal chefs at Dan's Diner. As culinary experts, they will ensure that you have an out-of-this-world culinary experience to match the otherworldly viewing of the northern lights on your northern lights adventure. Chefs Jared and Paul have been crafting exceptional meals made from local and regional fare for the northern lights seekers that come from across the globe to dine in one of Canada's most exclusive dining locations.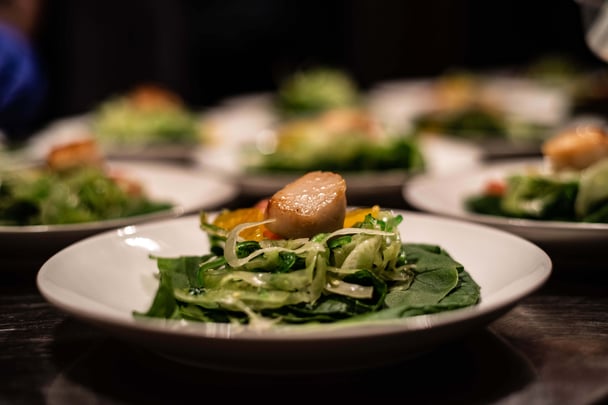 ©Abby Matheson
Ready to let our northern lights people show you the beauty of witnessing the aurora borealis in Churchill, Manitoba? Our team is passionate about the landscape, wildlife and experiences they share with you because Canada is their home.
Learn more about experiencing the northern lights in churchill

Header Image: ©Abby Matheson