We have some exciting news for anyone in western and eastern Canada who dreams of experiencing Churchill - you can now fly direct from Calgary, Alberta or Montréal, Quebec on our Subarctic Discovery trips! This means that Churchill's northern lights, beluga whales and polar bears are closer to you than EVER before.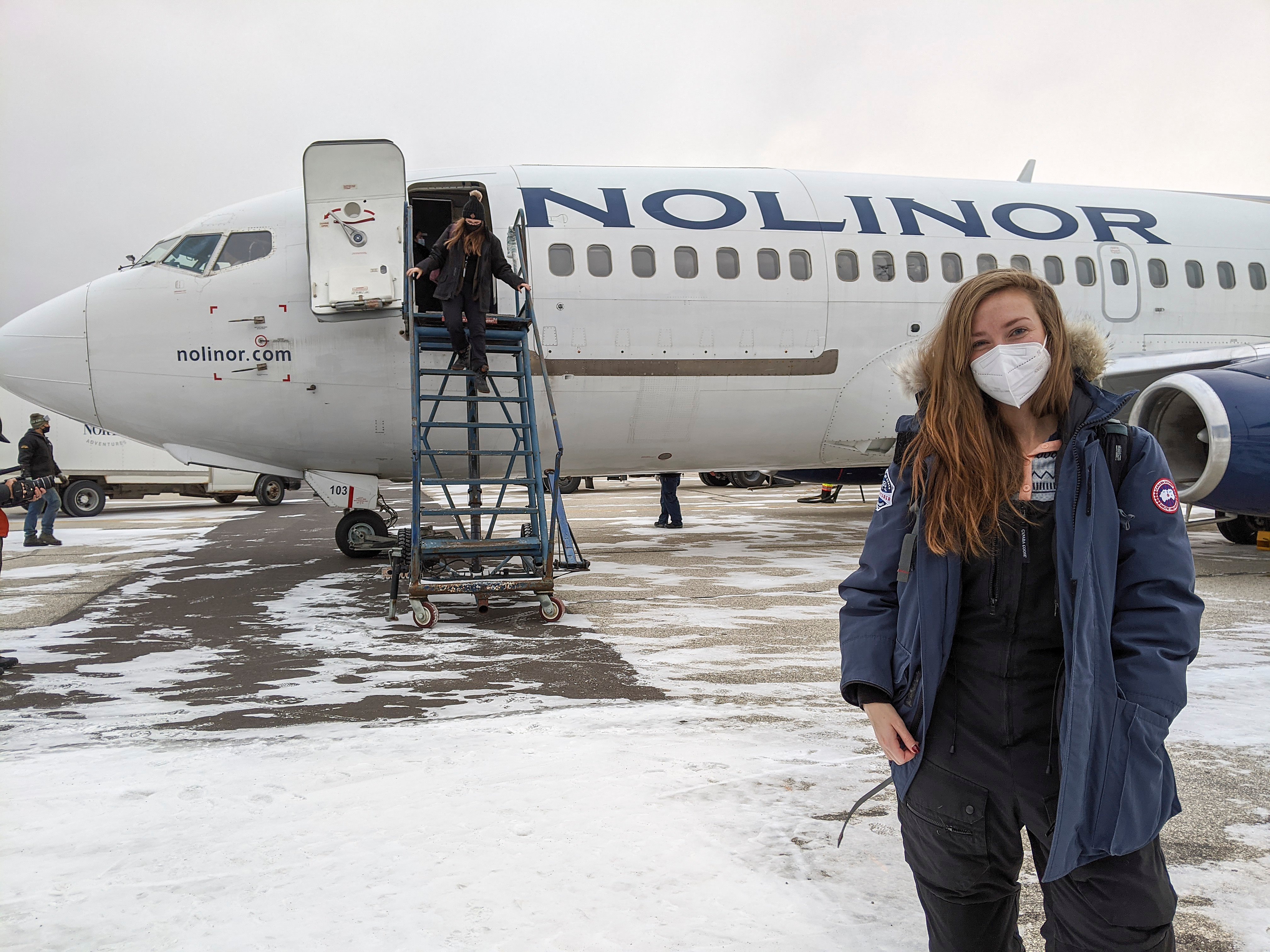 © Jessica Burtnick
You may or may not know this, but travel to Churchill is not simple. Typically, you need to first fly to Winnipeg, Manitoba's capital city, and then catch a separate flight north to Churchill.
We realize this can be inconvenient for travellers, and it is why Churchill remains a "bucket list" destination rather than a reality for many of you.
Well, the reality of exploring Churchill is now that much closer, thanks to our brand new tours with direct, charter flights out of Calgary and Montréal.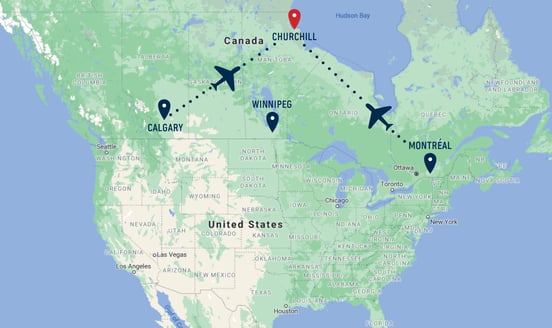 © Google Maps
Please note that due to the unpredictable nature of northern travel, your direct flight could be subject to refuelling or other stops. Oh, adventure travel, we love you.
Ok, now let's get to the best part—the tours!
With nonstop departures from Calgary, Montréal and winnipeg.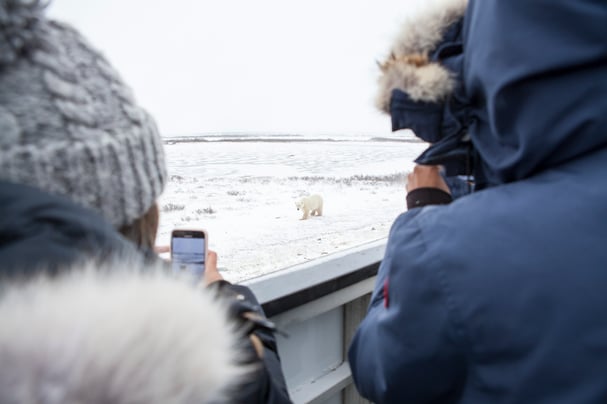 © Jessica Burtnick
If you are familiar with Churchill, it's likely because of its world-renown polar bears. Every October and November, polar bears move northward along the Hudson Bay coast and gather where the first winter ice forms, patiently waiting for their seal hunting season to begin. This astounding migration happens just outside the town of Churchill.
Imagine stepping off a plane and exploring one of Canada's most iconic destinations—a resilient community that has faced much hardship, yet their love for this northern town overpowers any challenges that come; a rugged playground for wildlife that is straight out of a Planet Earth documentary; and a place of rich Indigenous history and culture going back centuries.
with Nonstop departures from Calgary or Montréal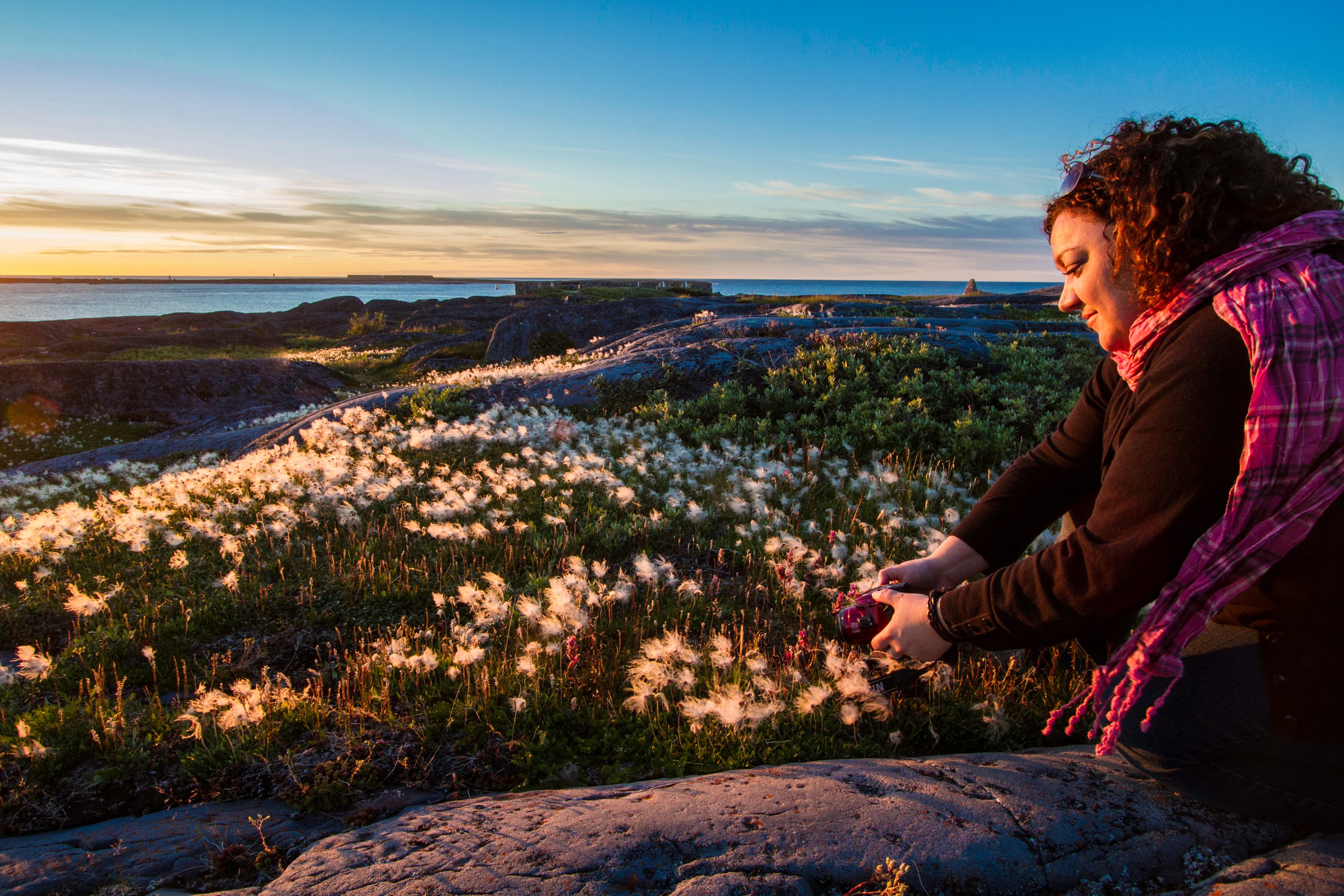 © Eric Lindberg
Looking for a different kind of summer vacation? Summer is the perfect time to visit Churchill. This northern coastal town comes to life with sights of blooming wildflowers, peaceful sounds of ocean waves and birds, and of course, the welcomed return of beluga whales.
During the months of July and August, the Churchill River is home to thousands of beluga whales who migrate into the warm, shallow waters to give birth and feed on fish. This annual migration has earned Churchill the title of Beluga Whale Capital of the World! See for yourself how friendly and curious these ocean creatures are on a summer trip to the subarctic.
with Nonstop departures from Calgary or Montréal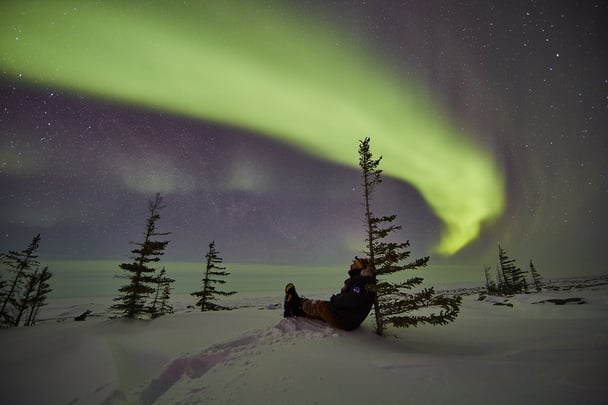 © Mike Gere
Witness one of the seven natural wonders of the world from the quiet serenity of Churchill. Located directly beneath the auroral oval, this remote community of 900 people is regarded as one of the best places on Earth to witness the dazzling northern lights. During February and March, smaller crowds make for an intimate and authentic northern lights experience.
For the best dark sky experiences, we head far away from the lights of town to view the aurora borealis in all its glory from extraordinary locales, travelling to a new and secluded location each night. Imagine being able to step out onto the tundra and feel tiny against the never-ending sky, enveloping you in Mother Nature's most spectacular light show.
Does a trip with a nonstop Departures to Churchill interest you?
The adventure of a lifetime is waiting for you in Churchill. Learn more about how you can explore Canada's North!
Header image © Jessica Burtnick