For the first time, our brochure is going paperless to keep our commitment to environmental sustainability.
Open our brochure and discover the grand possibilities that 2021 and 2022 have in store. Filled with breathtaking photography, transformational experiences and once-in-a-lifetime adventures, our 2021-2022 Adventure Brochure will show you all the reasons why a visit to Canada's North is a bucket list experience.
For the very first time, our brochure is going 100 per cent digital! By going paperless, we hope to inspire others to reduce their footprint and always keep sustainability a top priority. Our interactive e-brochure is filled with incredible videos to help inspire your next adventure, just click on the icons when you see them!
All-New Experiences:
The Ultimate Canadian Roadtrip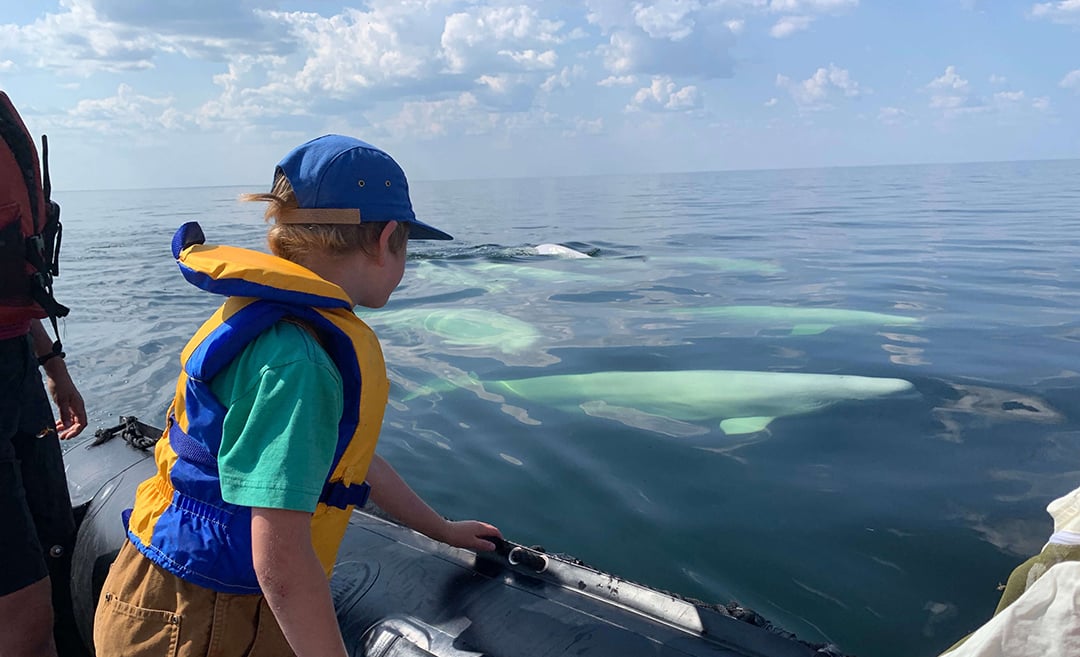 We've created a brand-new way for travellers to experience Churchill: on a self-drive and ride summer adventure! Perfect for independent travellers and families who love hitting the open road, our Churchill Summer Rail and Road Trip offers a detailed itinerary, complete with accommodations and activities, that lets travellers explore Manitoba at their own pace. This journey begins in Thompson, Manitoba, where travellers will catch the overnight train to Churchill to experience its world-renown beluga whale migration!
Explore Churchill's Beluga Whales with an Ocean Scientist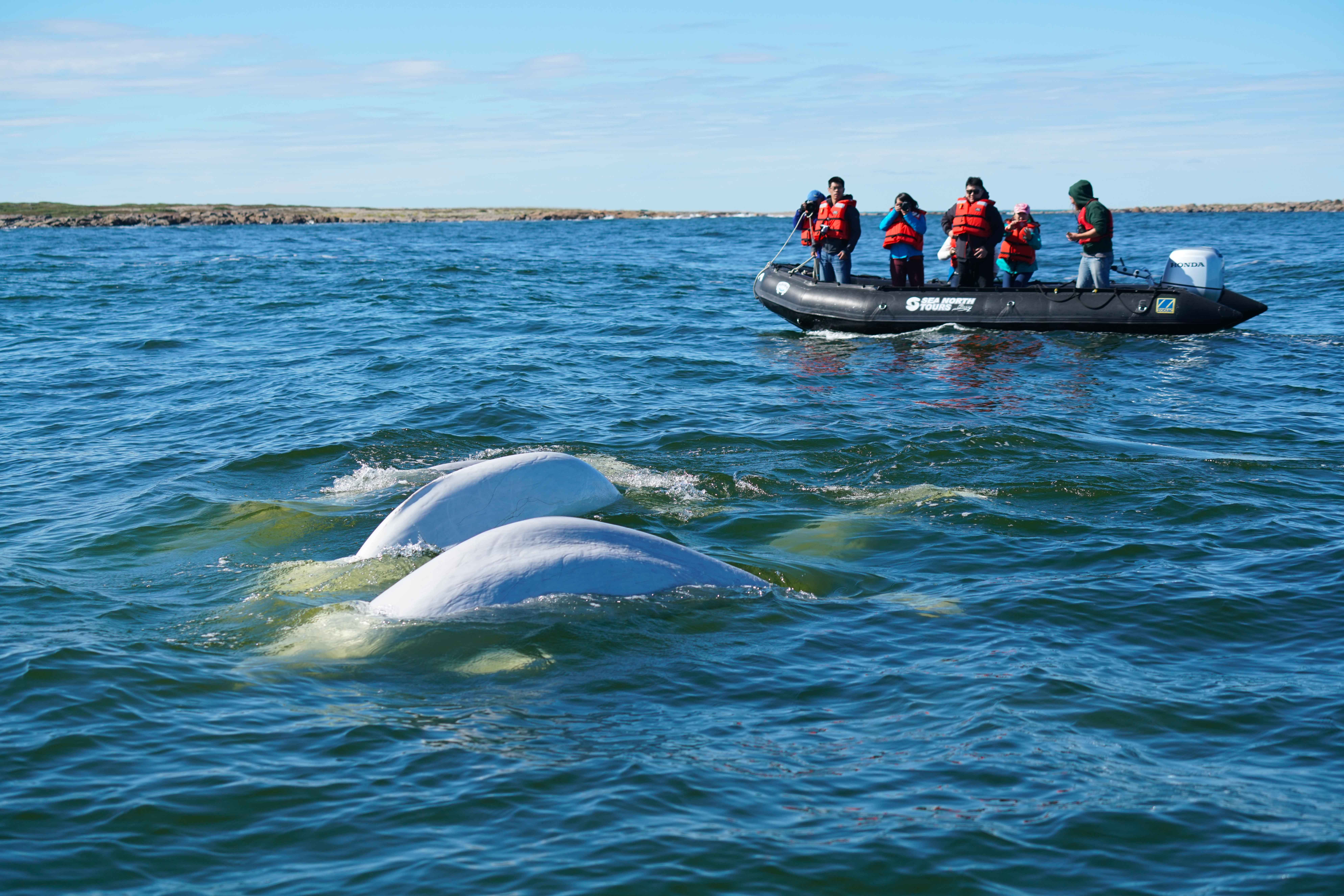 Offered for the first time in 2021, Conservation Journey®: Beluga Whales combines field education and adventure to create the unique opportunity to explore Churchill's waters with a leading beluga whale researcher and ocean scientist. Guests will learn about beluga whale biology and ocean health, come face-to-face with beluga whales in their natural habitat and engage with researchers studying the behaviour and vocalizations of Churchill's beluga whales. This tour is in partnership with Ocean Wise, the global ocean conservation organization.
More Ways to Experience the Northern Lights Than Ever Before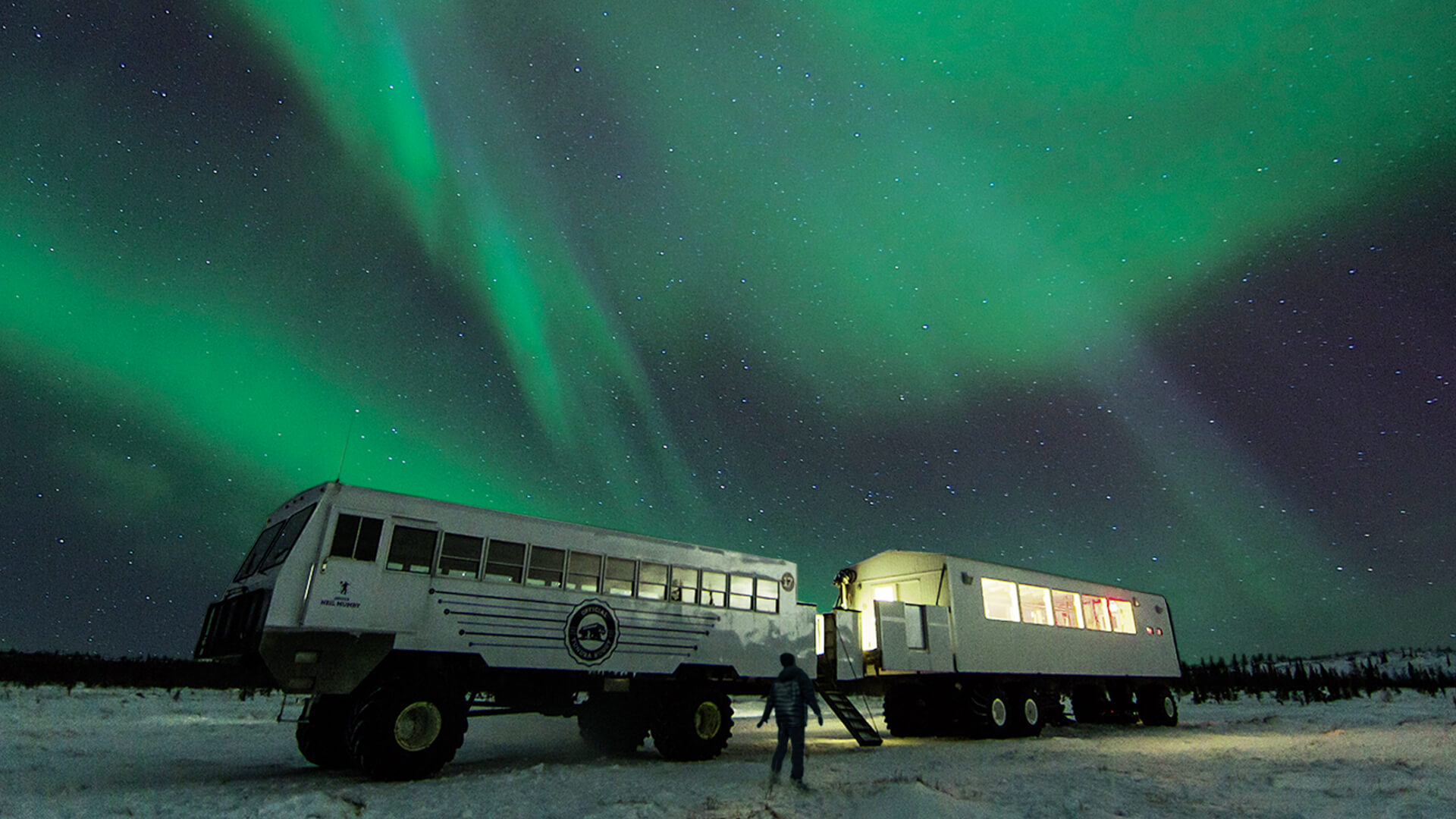 We've expanded our Northern Lights collection to offer something for everyone: Northern Lights and Winter Nights, for travellers seeking a mix of cultural and northern lights-viewing activities; Photo Adventure: Northern Lights in Churchill, for those with an interest in northern lights photography; and Subarctic Discovery: Churchill Northern Lights, a two-night departure from Calgary to Churchill-direct, offering travellers out of Western Canada easier access to Churchill's remote location.
See our full 2021-2022 Trip Collection here
Ready to start planning?