With three all-new ways to experience the northern lights, there's something for everyone!
Do you dream of seeing the northern lights? Not many people know it, but Churchill, Manitoba lies directly beneath the auroral oval, making it one of the best places on Earth to see the awe-inspiring aurora borealis!
This small, northern town, which gained renown as Polar Bear Capital of the World in the 1980s, remains lesser known for its winter northern lights experiences. Adventure travellers and photographers will find wonder and peace in this place. There are no crowds here: this is Canada's North, where the subarctic tundra and taiga meet the edge of the boreal forest.
Our newly released 2022 Winter Trip Collection has more options to experience the northern lights than ever before! The all-new Northern Lights and Winter Nights trips offer the most well-rounded adventure, with a mix of cultural and northern lights-viewing activities built in; while Photo Adventure: Northern Lights in Churchill trips are longer duration and led by a Photo Specialist Guide to maximize opportunities for photographers who want to capture the perfect photo. There is also a new, two-night Calgary to Churchill-direct departure, offering travellers out of Alberta the opportunity to experience an additional iconic Canadian destination: Churchill beneath the northern lights.
Each is an extraordinary experience of its own, the likes of which few travellers will have the chance to experience in their lifetime!
Additional highlights from the 2022 Winter Trip Collection include:
Access Authentic Experiences in Extraordinary Locales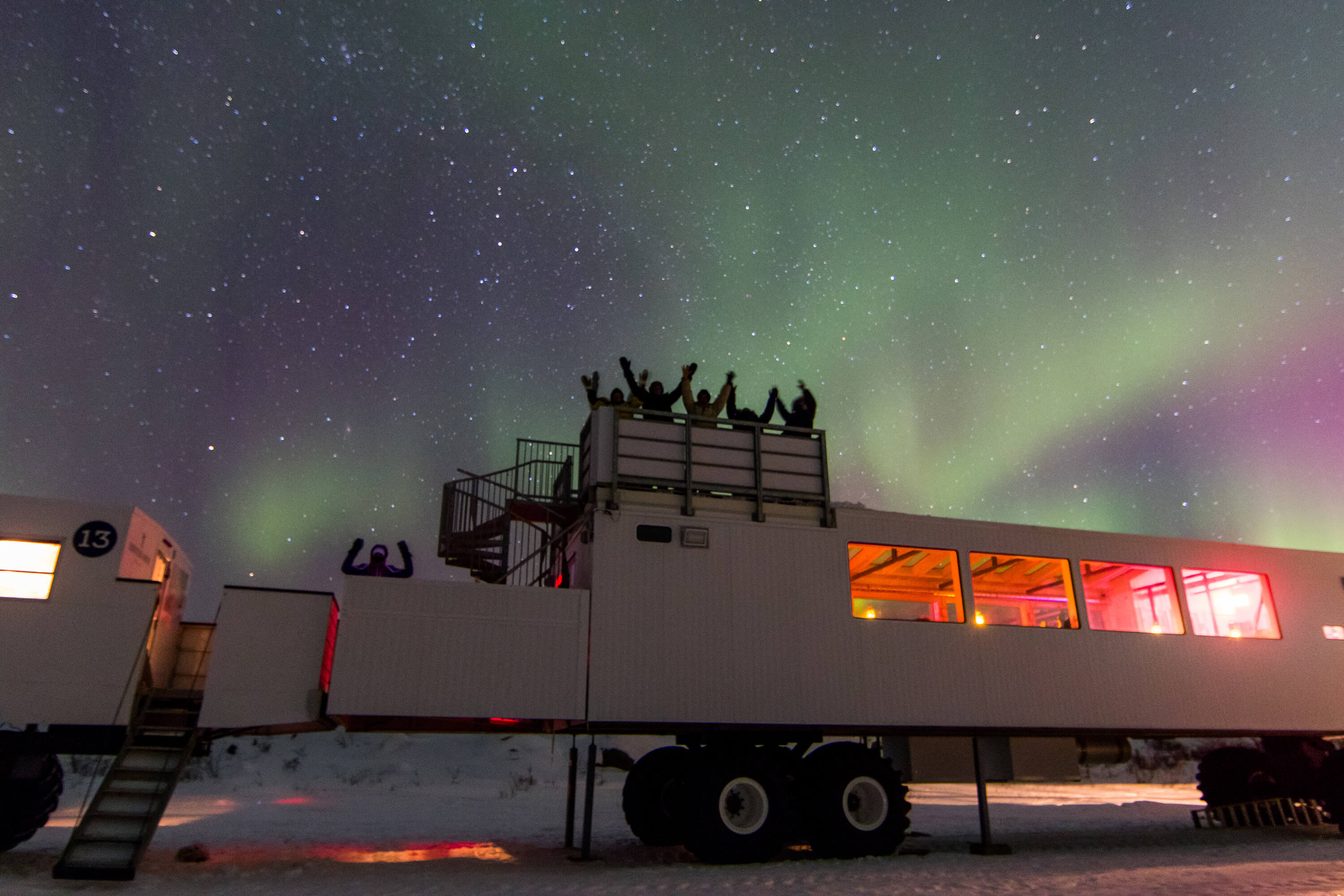 ©Mike Gere
Gain exclusive access to the Thanadelthur Lounge, a modern-style yurt in the boreal forest and more! Small tour groups make for an intimate and authentic experience, as we head far away from the lights of town to view the aurora borealis from extraordinary locales, travelling to a new and secluded location each night for an opportunity to experience the most spectacular and sought after light show on Earth!
Join Canada's Most Exclusive Dinner Reservation Beneath the Northern Lights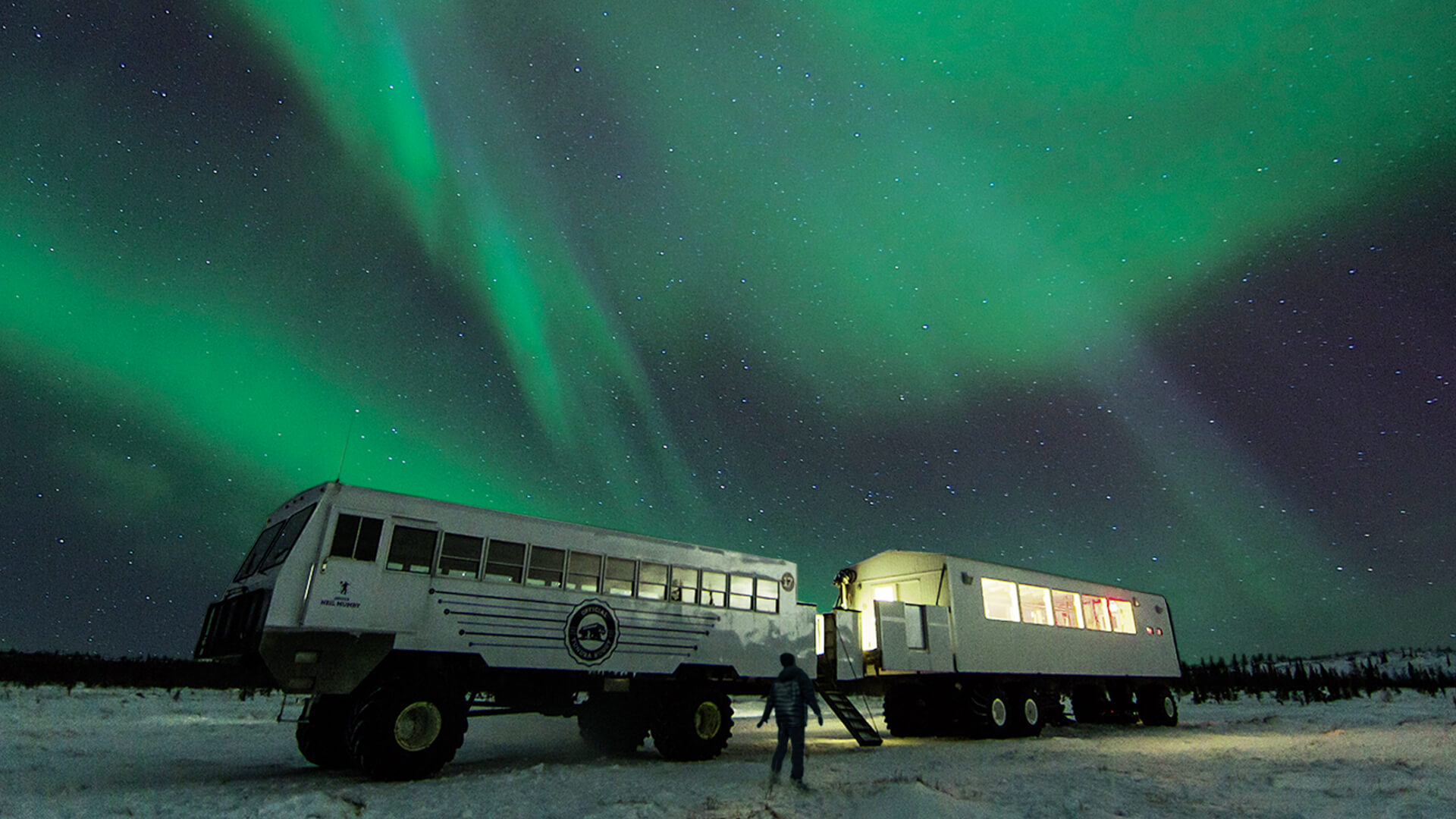 ©Frontiers North Adventures
Enjoy an evening at Dan's Diner, a one-of-a-kind, pop-up culinary experience in the wilderness — quickly emerging as the must-have experience for adventurous foodies! Travel across the frozen Churchill River by Tundra Buggy® to experience a meticulously-curated menu inspired by regional ingredients from land and sea. Surrounded by panoramic windows and skylights, you will have unparalleled views of the surrounding landscape and night sky.
Explore Manitoba's Indigenous Heritage and History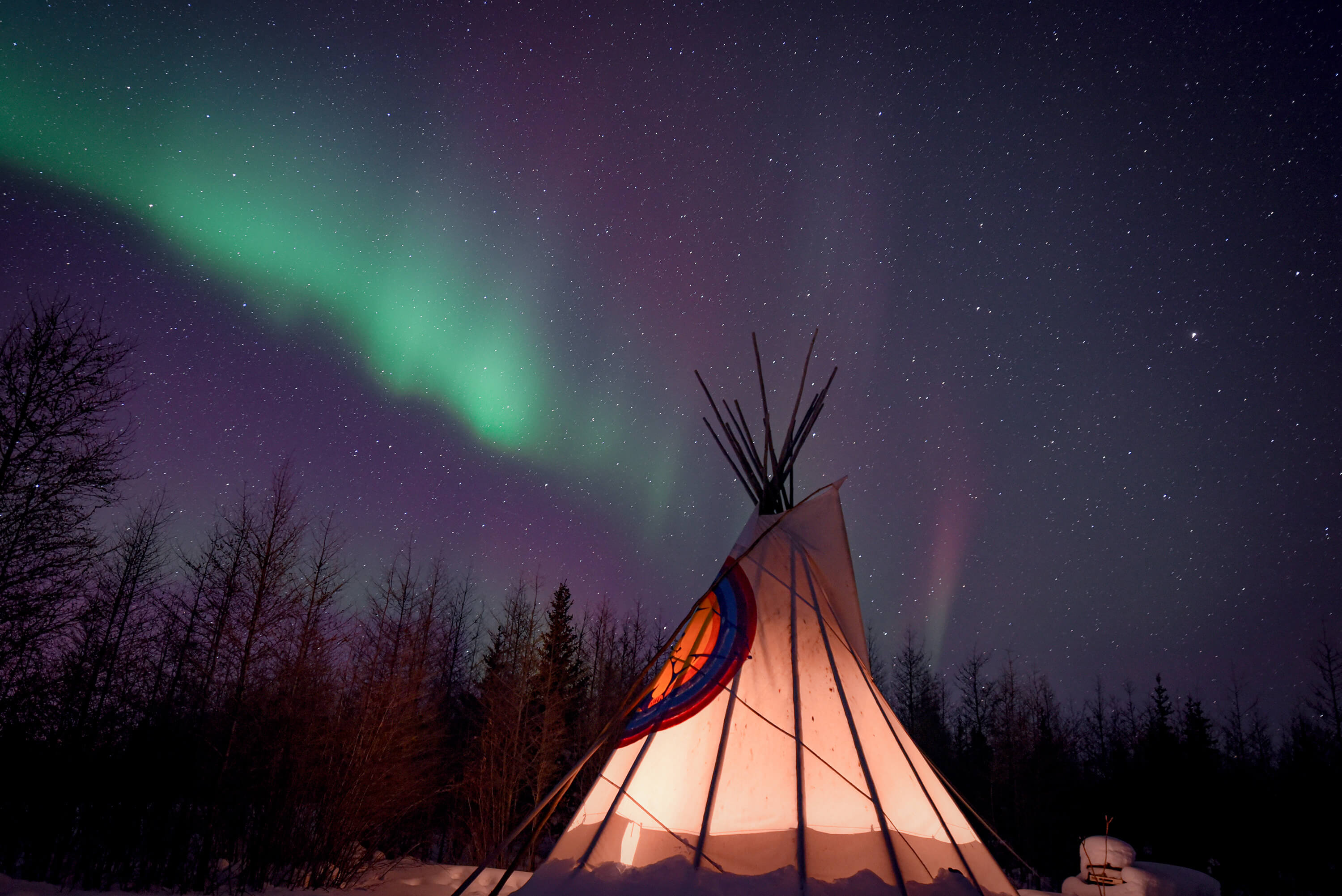 ©Abby Matheson
Learn about the province's unique Indigenous culture and history with Parks Canada and the Itsanitaq Museum, exploring the First Nations, Métis and Inuit peoples through exhibits and artworks. Race through the forest with a local Métis musher by dog sled and end your day fireside inside the teepee. There will even be opportunity to don snowshoes on an interpretive trek among the trees along the Hudson Bay coast then unwind with an evening of northern lights-viewing.
To see our new 2022 northern lights adventures, click here.
Header image © Abby Matheson