Did you know Churchill is a fantastic family destination? For all you adventure-loving parents, follow Kevin Wagar and his family on their summer adventure in Churchill.
Rolling along the sub-arctic tundra gave us a magical feeling. I had arrived in Churchill the day before along with my wife and two boys and after a day exploring the town, we were so excited to experience the incredible scenery along the shores of Hudson Bay. Churchill isn't a town that is known as a family travel destination, but we were quickly learning that with amazing activities like the Frontiers North Tundra Buggy®, Churchill is a destination that would fit right into our adventure family travel lifestyle. It was the shoulder season in northern Manitoba. Many of the polar bears were just making their way towards the Hudson Bay shores. But this didn't mean there would be no luck spotting some of the incredible wildlife that populates the tundra outside of Churchill.
My kids screamed in delight as they boarded the massive Tundra Buggy that would be taking us on our wildlife safari. The sheer size of the truck was like nothing we had ever seen. It sparked the children's imagination and they instantly began making up stories of all the incredible places that we could explore in our "Go Everywhere" machine.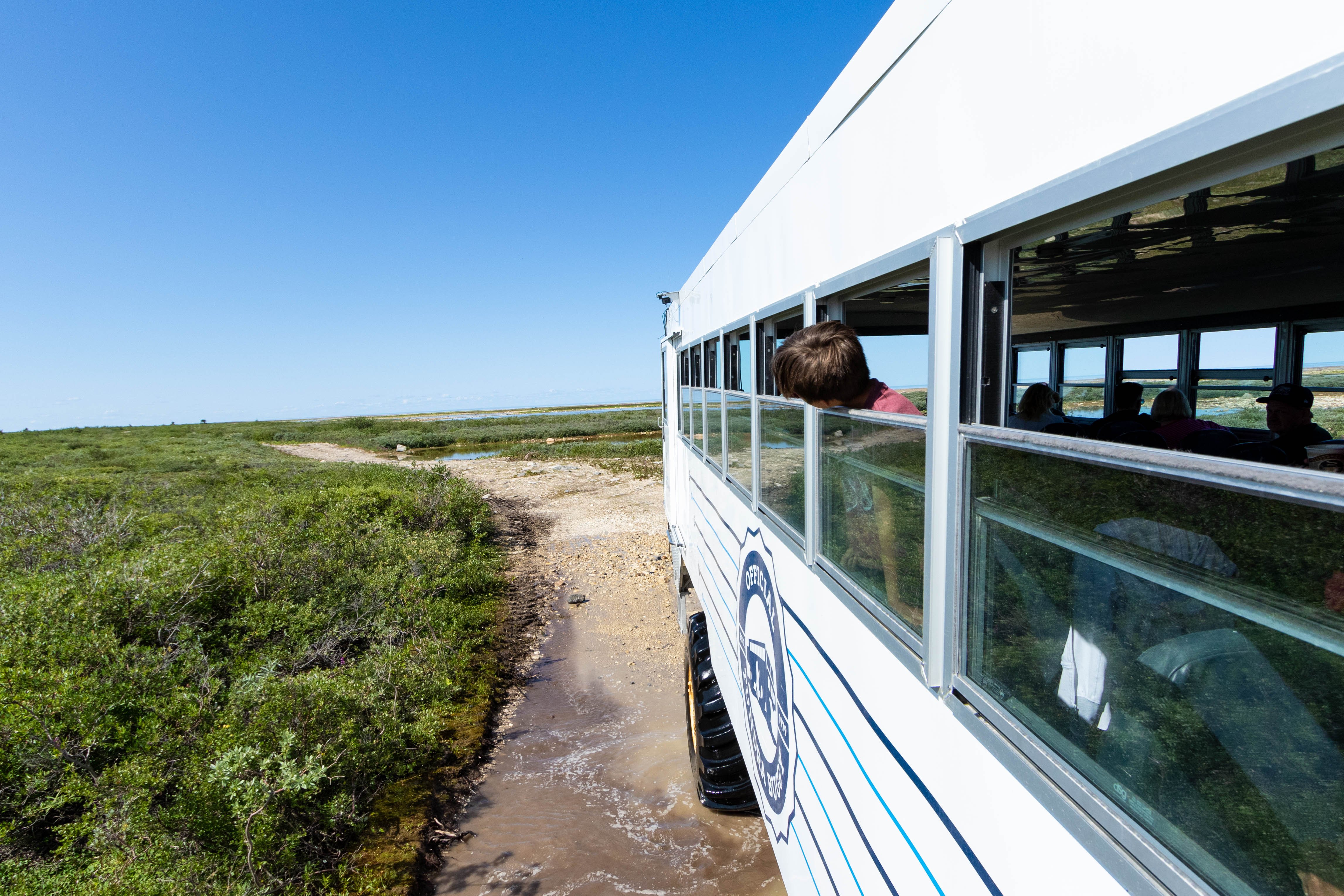 © Kevin Wagar/Wandering Wagars
Jim, our Frontiers North guide kept that imagination flowing with fun stories about the people, history, and culture of Churchill and some of the amazing polar bear encounters that have occurred throughout the years. And while we weren't lucky enough to see one of the majestic white bears on our shoulder season excursion, we were lucky to see something even more rare and incredible!
After we ate an amazing lunch, we made our way across the tundra when my 8-year-old son spotted something far off in the distance. The Buggy came to a stop and everyone rushed to see what it was. There, just on the edge of view were three wolves making their way towards us. The whole Buggy watched in amazement as one of the wolves came closer and closer, eventually passing right in front of us. The wolf was on a mission, completely focused on something that we couldn't identify right away. My boys watched intently as the animal paused, lowering its head close to the water.
It was at that moment that my 6-year-old saw it, a goose wading in the shallow water. The wolf took off like a shotgun. The whole Buggy was awestruck as the wolf tore across the pond, snapping the goose up in its jaws in one of the wildest moments of that we've ever experienced. Even Jim was hopping up and down in amazement at what we had just seen. Wolf sightings from the Tundra Buggy are a very rare and special experience. We may not have seen the bears on this Tundra Buggy tour, but we saw something that even took the locals' breath away.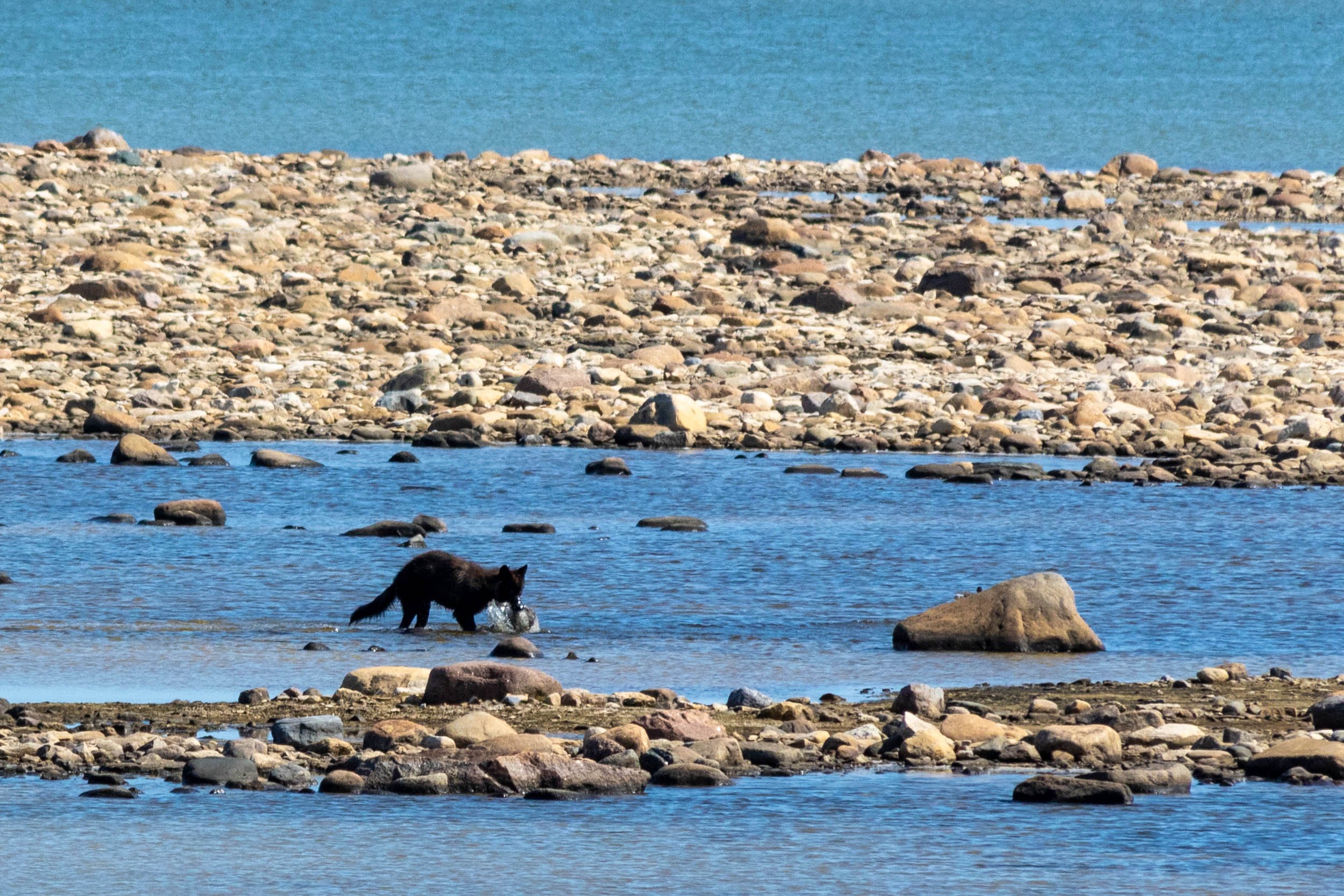 A rare and unique sighting, wolves are not commonly seen from the Tundra Buggy!
does a frontiers north family adventure sound perfect for your family?
Written by Kevin Wagar