It's time to let you in on our little secret; Manitoba is a destination that belongs on your bucket list!
Lonely Planet, the world's number one travel guidebook brand, has pronounced Manitoba one of the top 10 regions in the world to visit in 2019!
"Not only does it have the highest concentration of [accessible] polar bears in the world, it's one of the best places to watch the northern lights," said Lonely Planet Canadian Destination Editor Ben Buckner.
We would love for you to join the adventure and explore our wondrous province. Not sure where to begin? We've rounded up our nine best experiences on offer, just for you!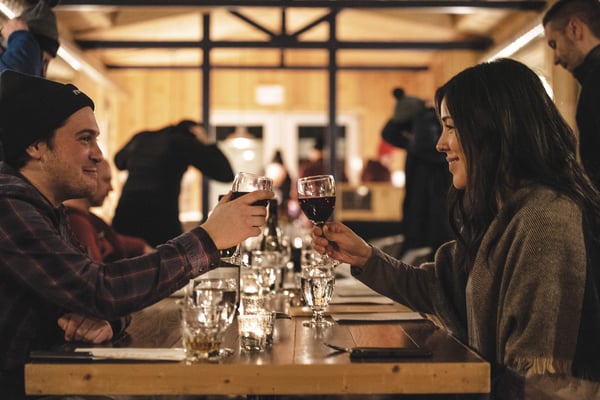 © Abby Matheson
Experience one of the most exclusive dining experiences in the world! Whisk your sweetie away to Churchill, Manitoba for a ride across the frozen Churchill River in an official Tundra Buggy® to experience Dan's Diner, a one of a kind pop-up restaurant. Heated for your comfort and purposefully-built with panoramic windows and skylights for the ultimate northern lights viewing experience, it is here that you will enjoy a multi-course menu meticulously curated by Canadian chef Jared Fossen, featuring world-class cuisine inspired by regional delicacies from land and sea. At the end of your evening, meander back to town aboard the Tundra Buggy beneath the still-shimmering northern lights with your heads filled with memories that are sure to last a lifetime.
Become a member of one of the world's most exclusive dining experiences at Dan's Diner!

© Mike Gere
Dog sled through the boreal forest, snowshoe along the frozen banks of the Churchill River and end your night in our exclusive Thanadelthur Lounge for your best chance at viewing the northern lights. An authentic northern adventure allows you to immerse yourself in nature and truly enjoy all it has to offer! Our heated lounge boasts panoramic views with wall-to-wall windows and skylights and a spiral staircase to the roof-top observation deck for 360° views of the surrounding wilderness and aurora borealis. Imagine being able to step out onto the tundra and feel tiny against the never-ending sky, enveloping you in Mother Nature's most dazzling light show!
Join our Northern Lights and Winter Nights adventure!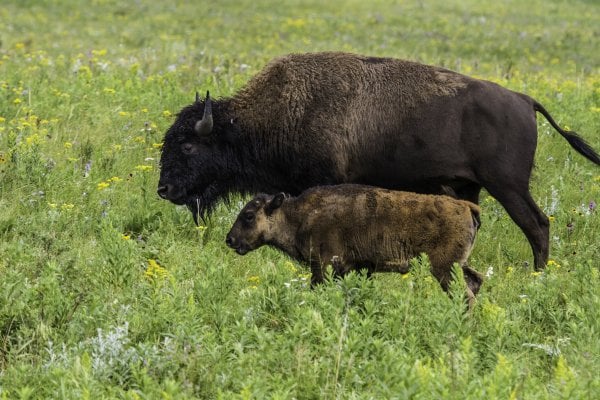 © Eric Lindberg
Journey into the heart of Riding Mountain National Park, a diverse and enthralling wilderness within the prairies that is home to moose, black bear, a captive bison herd and more! Protecting three ecosystems - the grasslands, upland boreal and eastern deciduous forests - it is host to some of Manitoba's most iconic wildlife, rivers and lakes. Complete your visit with a stroll through the charming town and shops of Wasagaming on the shore of the pristine and popular Clear Lake.
Venture through the rugged and beautiful heart of Manitoba in search of its wondrous wildlife on our Riding Mountain Adventure!
Video: Handcraft Creative
You've likely heard of Africa's Big Five, but did you know that Canada has a Big Five of its very own? Our Big Five Safari is a nod to the incredible array of megafauna that populate the forests, plains, tundra and waters of our beautiful province. Embark from Winnipeg to Riding Mountain National Park where you will explore the forests and plains for iconic Manitoban wildlife such as black bears, moose and bison. Next, head to Churchill, Manitoba to continue your adventure as you travel on the Churchill river surrounded by beluga whales and partake in a Tundra Buggy adventure through the Churchill Wildlife Management Area in search of polar bears.
Canada's Big Five Safari will leave you in awe of Manitoba's incredible biodiversity!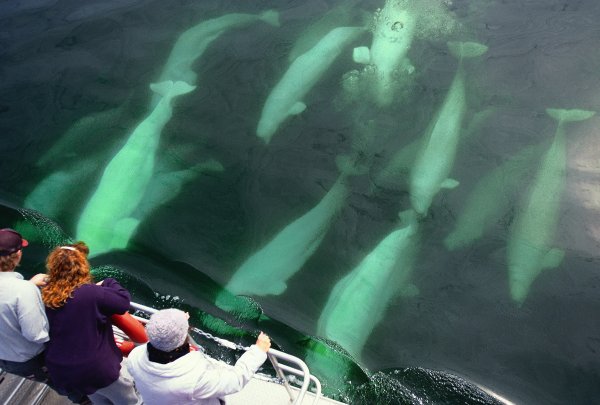 © Mike Macri
Churchill comes alive in summer, teeming with wildlife and an eruption of colourful blooms! Experience the beluga whales who migrate to the Churchill River estuary by the thousands each summer from aboard a Zodiac, and hear for yourself why they're known as the "canaries of the sea". Back on dry land, learn about the sport of dog sledding in Canada's North and enjoy an exhilarating ride on a custom-built dog cart through the boreal forest. Complete your adventure with a Tundra Buggy excursion through the Churchill Wildlife Management area in search of the subarctic's summer wildlife, and be on the lookout for polar bears returning from their winter sojourn on the sea ice.
Our unique Belugas, Bears and Blooms adventure will leave you in awe of Manitoba's subarctic summers!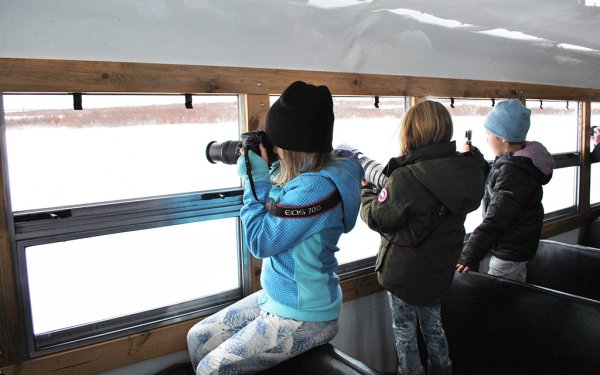 © Brandi Hayberg
Create memories that will last a lifetime with a family vacation of epic proportions. Sure to thrill travellers of all ages, our Family Adventures by Frontiers North showcase the best Churchill has to offer with a host of family-friendly activities. Go wildlife spotting and learn about the Churchill Wildlife Management Area, home to the world's most accessible population of wild polar bears, aboard an official Tundra Buggy. Race through the boreal forest behind an enthusiastic dog sled team with a local dog musher, enjoy interactive programming with Parks Canada and the Canadian Junior Rangers, and more! Sing to beluga whales from aboard a Zodiac in summer or become a Citizen Scientist with experts from Polar Bears International in autumn.
Encourage exploration with one of our Summer or Autumn Family Adventures!
Video: Handcraft Creative
Fall asleep with polar bears right outside your window! Immersed in the heart of polar bear country in the Churchill Wildlife Management Area is our one-of-a-kind, mobile Tundra Buggy Lodge. Far from the lights of town, on a clear night you might even see the dance of the northern lights above. If you have ever wanted to feel like you were a part of something bigger than yourself, stand on the observation deck and look out onto the vast tundra at the comings and goings of polar bears and other arctic wildlife in their natural habitat.
Maximize your wildlife viewing opportunities on our Polar Bears at Tundra Buggy Lodge adventure!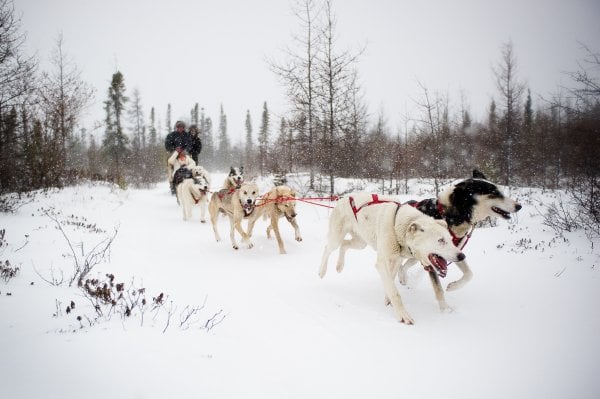 Enjoy the best of both worlds: split your time between the town of Churchill and the tundra! Indulge in the extraordinary community of Churchill, Manitoba's most northern town. Explore history and culture at the Itsanitaq Museum, take in the unique interpretive displays at the Parks Canada Visitor Centre, meet a local dog musher and treat your taste buds to delicious, regional cuisine at its locally-owned restaurants. Once you have your bearings, go in search of amazing arctic wildlife in the Churchill Wildlife Management Area aboard a Tundra Buggy excursion. The best way to end your night just might be to head over to the local pub to chat with the locals and swap stories with other travellers before heading back to your hotel for the night.
Our Classic Churchill Polar Bear Adventure is the quintessential trip!
Renowned as one of the best locations to view and photograph polar bears in their natural habitat, our Tundra Buggy Lodge photography adventure is a photographer's dream! Have you ever looked through social media or wildlife magazines and thought what you wouldn't give for the opportunity to capture such an amazing shot? Our mobile lodge is located at Polar Bear Point in the Churchill Wildlife Management Area, home to the largest concentration of polar bears in the Churchill area. The lodge offers a unique, immersive experience where, when conditions are right, you can view the dance of the northern lights from the rooftop observation deck and fall asleep with polar bears right outside your window.
Daily Tundra Buggy excursions take you beyond the lodge for plenty of photography opportunities with your knowledgeable Photo Specialist Guide.
Have the ultimate polar bear viewing and photography experience on our Photo Adventure: Polar Bears at Tundra Buggy Lodge expedition!
Are you ready to join the adventure?
Get in on the Manitoba action, and plan your adventure.
Header photo © Abby Matheson