Despite popular belief, polar bears are here in summer too!
When you think of polar bears in Churchill, what comes to mind? Warm sunny days and blooming tundra landscapes? Probably not, but it should!
Many people don't realize that summer in Churchill is actually when polar bears first return to the area. After months of roaming the frozen Hudson Bay hunting ringed seals, polar bears make their way back to Churchill in early to mid-summer once the sea ice begins to melt.
WHAT CAN I EXPECT FROM SUMMER BEARS?
Churchill's summer polar bears like to sleep, rest and then sleep some more. If you do see a summer bear, you may wonder why it seems rather inactive and lazy – and it's because they're already conserving their energy to prepare for next season's seal hunt. Basically, polar bears rely on the summer months to rest up and recharge for what lies ahead, much like humans do!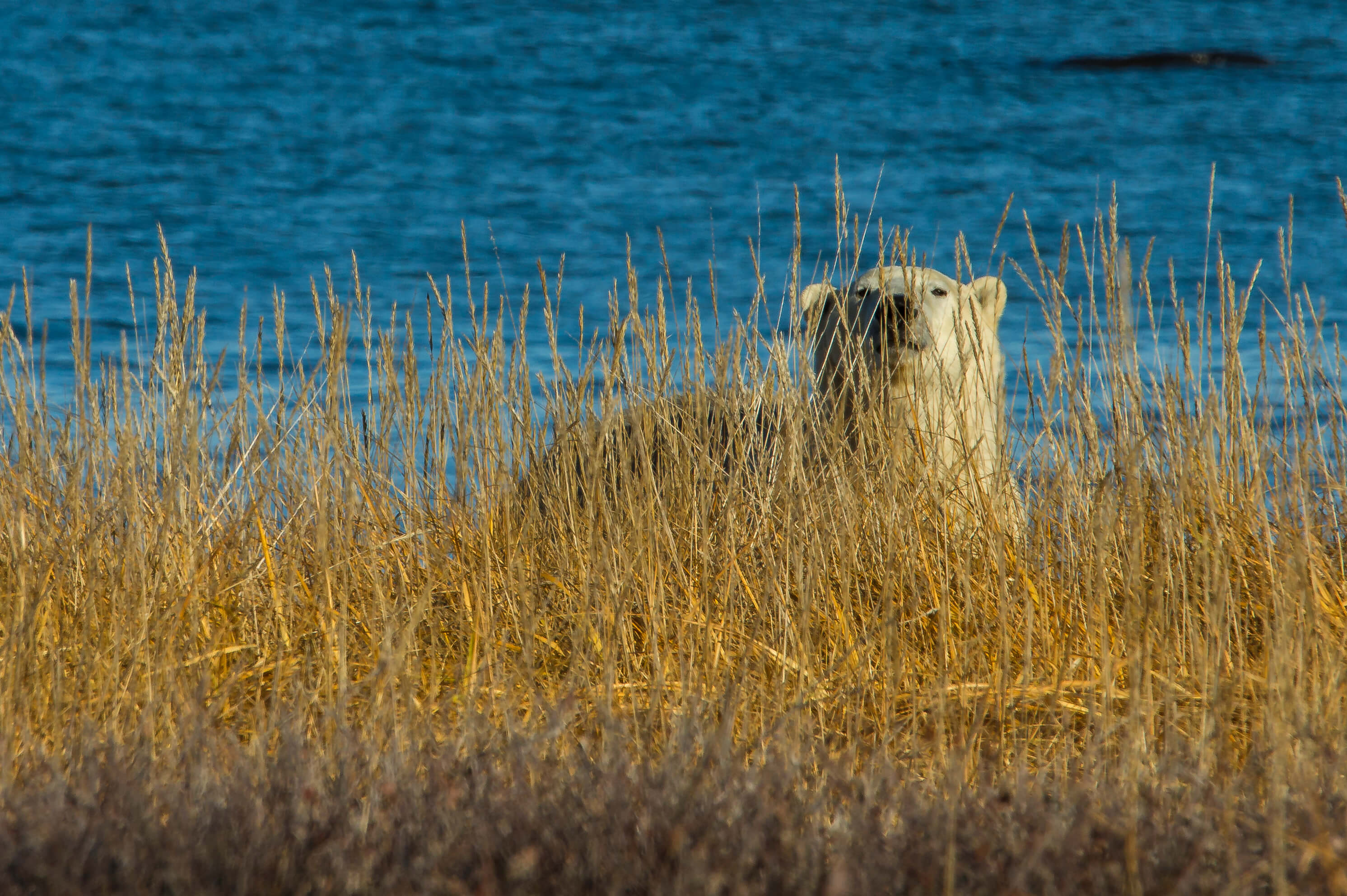 © Simon Gee
HOW CAN I SEE SUMMER BEARS?
Even though autumn is what we call Churchill's peak polar bear season, that doesn't mean you won't see bears on a Frontiers North summer adventure! You're most likely to catch a glimpse of summer bears on an official Tundra Buggy® excursion. Our Tundra Buggies offer the unique chance to travel into the Churchill Wildlife Management Area for wildlife viewing and photography, all while keeping our guests and the surrounding wildlife safe.
WHAT ELSE IS THERE TO SEE IN CHURCHILL IN THE SUMMER?
So much! Churchill is an extraordinary hub of incredible wildlife and historic sites that no matter the person, there's never a shortage of places to go and things to see.
For you wildlife enthusiasts, take a Zodiac boat onto the Churchill River for an up-close look at the thousands of migrating beluga whales. Want to get even closer? You can actually take a kayak or paddleboard out on the river!
For you history buffs, take a walking tour of the Prince of Wales Fort, a stone fortress that was built by the Hudson Bay Trading Company some 300 years ago to encourage trade with the Dene people, the Inuit and the Cree. The fort was partially destroyed by the French in 1782, but thankfully, reconstruction in the 1930s and 60s revived this once fallen piece of history.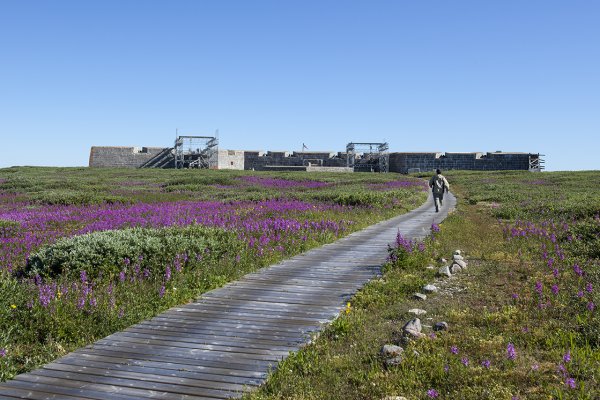 © Jessica Burtnick
WHERE CAN I PLAN MY SUMMER ADVENTURE?
If experiencing a summer in Churchill is on your to-do list, why not start the planning process now? Check out our summer adventures to see which one is right for you! Or, you can contact one of our Adventure Planners for more information.
Header image © Scott Saiers