For years you've considered a trip to Churchill but chose to travel elsewhere instead; or maybe you've never thought about exploring northern Manitoba at all – until now.
© Micah Kvidt of @wanderthemap
Travellers from around the world have been coming to Churchill for decades to experience what's been in Canada's backyard all along: curious beluga whales, mighty polar bears, shimmering northern lights and a culture all its own. Now, it's your turn. Come to Churchill.
Our Churchill Summer Rail and Road Trip lets Canadians travel to Churchill at their own pace—on a summer road trip for the ages! This self-drive adventure combines everything we love about Canadian summers: the incredible wildlife, the great outdoors and exploring new locales with friends and family.
How do I get to churchill?
Your road trip will lead you to the "Hub of the North": Thompson, Manitoba, where you will then catch the overnight train with VIA Rail Canada to Churchill.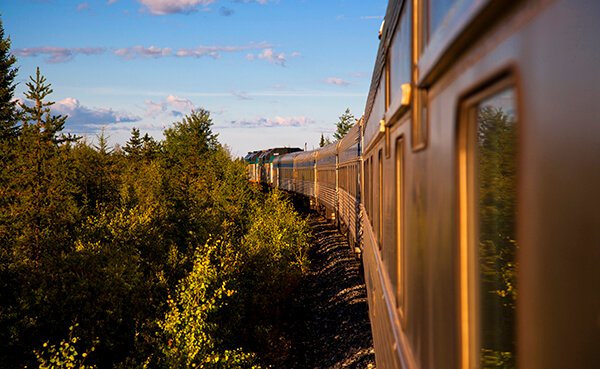 © VIA Rail Canada
Thompson is approximately a 760 km journey north of Winnipeg, which gives road trippers from Winnipeg 8 hours to take in the beautiful landscapes, where the grassy prairies turn into rugged Precambrian Shield and boreal forest. Want to make the most of your road trip up north? Check out our 4 Must-See Sites on a Road Trip from Winnipeg to Churchill to make sure you experience all northern Manitoba has to offer!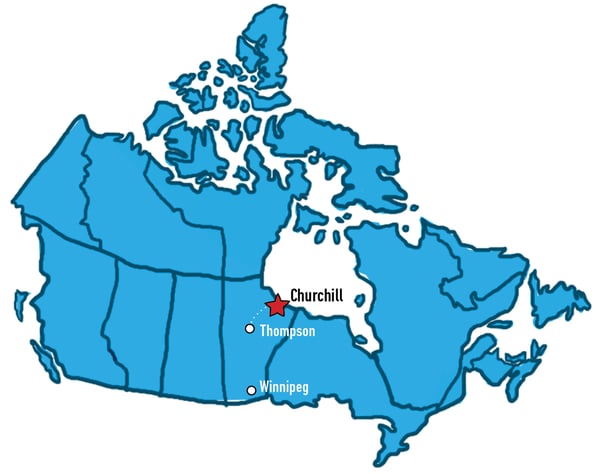 I've arrived in churchill! now what?
Once arriving in Churchill by train, you will spend four unforgettable days taking in every must-see summer experience: the awe-inspiring beluga whales, the blooming tundra landscapes and the incredible history of this northern town.
Our Churchill Summer Rail and Road Trip adventure includes the following:
Three nights accommodation at the Tundra Inn
Tundra Buggy® adventure in the Churchill Wildlife Management Area

Small vessel beluga whale and Prince of Wales Fort tour

Dog carting excursion through the boreal forest with Wapusk Adventures
Return rail transportation (Thompson-Churchill, economy class)
Want even more time with the beluga whales? You can book a Zodiac boat tour, stand-up paddleboard or kayaking adventure on the Churchill River with Sea North Tours! Be sure to visit the Tundra Pub in the evenings to get to know the locals and also explore Churchill's locally-owned shops and restaurants in your free time.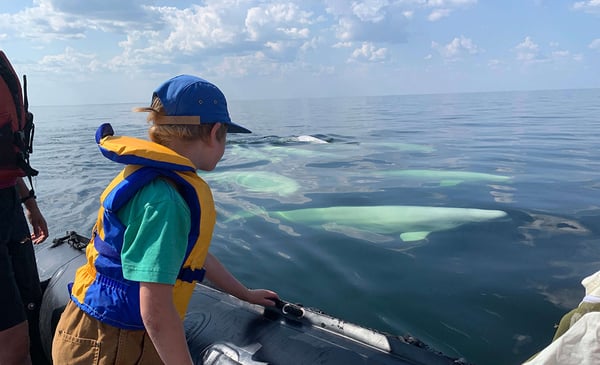 After your action-packed four days in Churchill, you will head to the VIA Rail station for your return to Thompson with your heart full of Churchill's beauty (and hopefully a memory card full of epic photos)!
We could go on about all the amazing things a summer in Churchill has to offer, but we think this video does a better job!
BELUGA WHALES BY THE THOUSANDS, COLOURFUL BLOOMS ERUPTING OVER THE TUNDRA, AND YOU, SOAKING UP THE NORTHERN SUN —HOW COULD SUMMER GET ANY BETTER
Header image © John Gunter