You might think that living in a town that has an abnormally high population of polar bears might mean that you have to give up certain freedoms you would have elsewhere in the country.
That is undoubtedly true of Churchill, whose population of 900 people is matched in the autumn months of October and November by the population of approximately 900 polar bears that flow through the area, waiting for Hudson Bay to freeze over. Walking after dark in Churchill is not recommended and residents frequently leave their car doors unlocked so pedestrians have a safe place to run to should they encounter a roaming polar bear.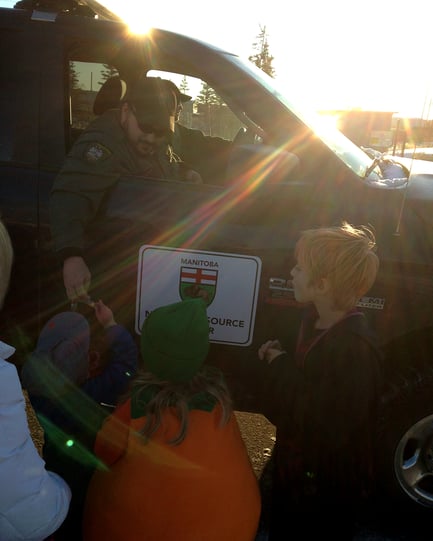 But Churchill is an adaptive community; the residents of this northern town don't let a bunch of 1000lb bears stop them from enjoying themselves and ensuring that kids especially can experience the tradition of trick-or-treating on Halloween!
Thanks to the the Polar Bear Alert Program and numerous volunteers, the children of Churchill get to enjoy trick or treating just like kids in less bear-populated communities. Since 1969, the Polar Bear Alert Program has operated in Churchill to minimize interactions between the people of Churchill and polar bears in the area.
Each year on October 31st, volunteers from Polar Bear Alert, Manitoba Sustainable Development, the RCMP, Parks Canada, the Canadian Rangers, the Churchill Fire Department, Churchill's Emergency Medical Services and Manitoba Hydro combine efforts to ensure a safe and fun night for the community's youth.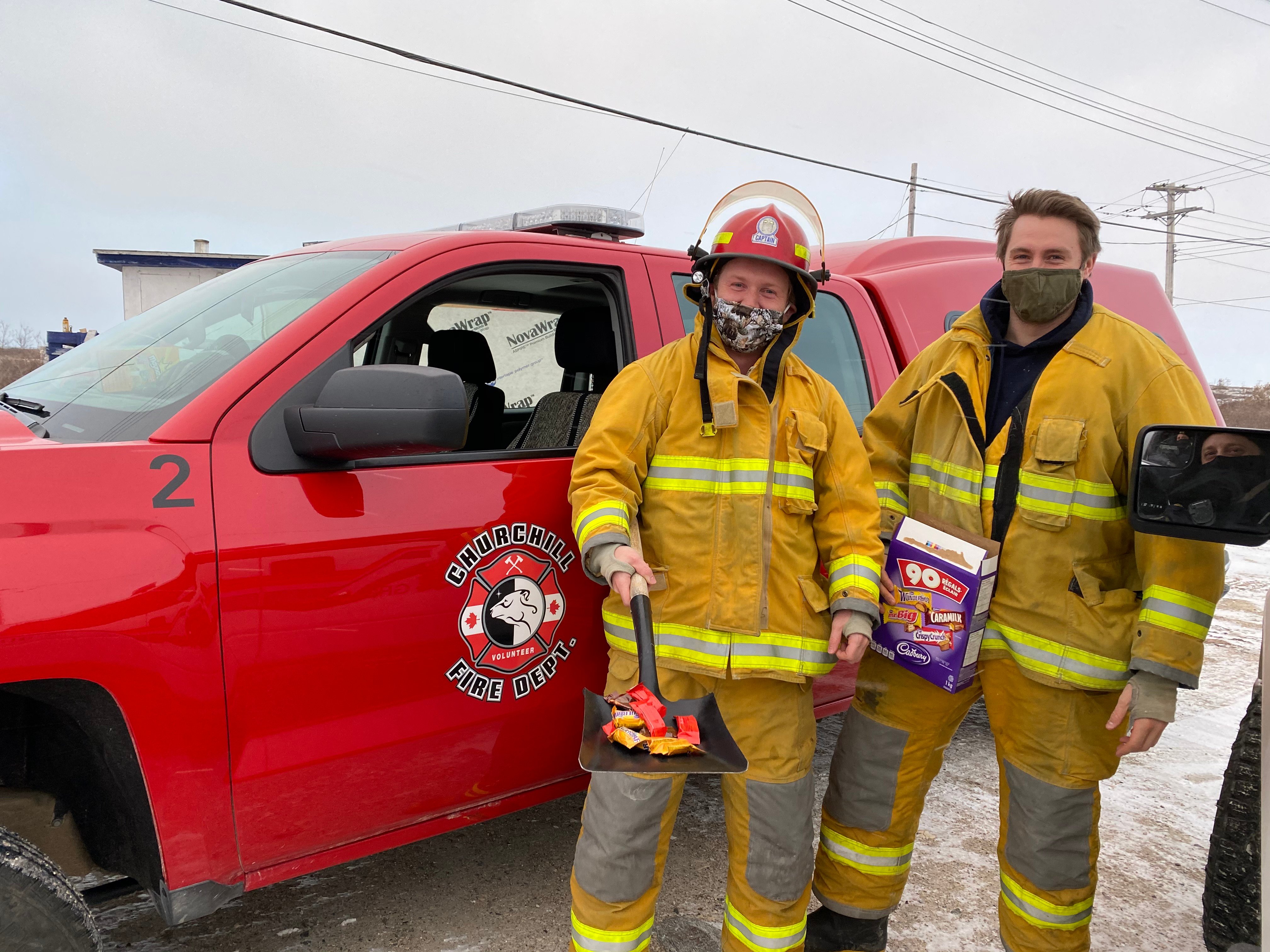 Prior to sunset, a helicopter patrol is done to spot any bears that may be close to town limits; any bears spotted are encouraged away from the town. During trick or treating hours, two-person units from each volunteering agency climb into their vehicles and begin to patrol their assigned areas, keeping their eyes open for polar bears that might be wandering into the area.
Because of these efforts, Halloween has become pretty big deal in Churchill, and has attracted the attention of people from around the globe, some even traveling north to experience the event for themselves. A few years ago, actor Dan Akroyd and director Rob Reiner even travelled to Churchill not just to see the bears but also to take part in this phenomenal community event. Not only did they go trick-or-treating with their friends and family, they brought armfuls of Halloween costumes which they distributed to kids at the Duke of Marlborough School in Churchill. Residents had quite a surprise when they opened their door and were greeted by the crew!
More than just keeping a tradition alive, people could really learn from the community spirit that Churchill embraces each year on this holiday. If you love Halloween, you should add Churchill to your list of places to visit. It's really quite an experience!